Clarksville's First Thursday Art Walk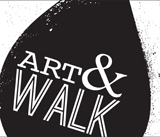 Clarksville, TN – Produced by The Downtown Clarksville Association, Clarksville's First Thursday Art Walk is a free, self-guided tour spanning a 5-block radius that combines visual art, live music, engaging events and more in the heart of Downtown Clarksville.
With 10+ venues, bars and businesses participating each month, the First Thursday Art Walk in Clarksville is the ultimate opportunity to savor and support local creative talent.

Clarksville, TN – The Customs House Museum and Cultural Center is located in historic downtown Clarksville, Tennessee. Come explore an entire city block featuring large gallery spaces filled with fine art, science and history.
Some of the events in July at the Museum are: Fantastical Patterns: Quintin Owens: Memory Structures, International Reflections: The Art of Women Artists Mentors, World in Wood: The Folk Art of Herbert Baggett, Interpreting the Familiar: The Art of Hattie Marshall Duncan, and Randy Rubel to Reveal Log House Mystery.

Clarksville, TN – Dr. Benita Bruster's cell phone pings all day with messages from WeChat—a popular Chinese social media app.
The Austin Peay State University professor and chair of the APSU Department of Teaching and Learning within the Eriksson College of Education downloaded the app earlier this summer, while on a recruiting trip to China, and now whenever she picks up her phone, she learns of another potential international student eager to study at APSU.

Clarksville, TN – Holly Bunner shouldn't have fond memories of Japan. The last time she was there, the Austin Peay State University student spent four hours on a bus, then bicycled through the rain to a small noodle shop. After her meal, she took an awkward step on a small ledge outside the shop.
"Holly stepped on it in exactly the wrong way and broke her foot," Dr. David Rands, APSU associate professor of history and director of the Asian Studies program, said. "So she's had the experience of going to a Japanese doctor and getting a Japanese cast on her foot, and after all that, she still seems to like Japan."

Clarksville, TN – Austin Peay State University, in association with the Consul-General of Japan in Nashville, will host a delegation of four Japanese citizens visiting Tennessee as part of the "Walk in the U.S., Talk on Japan" program, a key initiative of the Japanese government designed to promote cultural and political awareness of Japan in several major U.S. cities.

Clarksville, TN – Earlier this year, Yoshio Koyama, a retired businessman from Japan, set up his new office in Austin Peay State University's Harned Hall. During the semester, he's taught a few language and culture classes, but Koyama isn't a college professor.

Clarksville, TN – A memorial to the life of former Austin Peay State University professor — and World War II hero — Dr. Preston J. Hubbard will take place March 30th at 5:00pm at the Preston Hubbard Veteran's Colonnade on the University campus.
The event is open to the public, and all are invited to pay tribute to an educator who touched the lives of countless students, colleagues and friends.

Clarksville, TN – Author and essayist Ann Pancake, a native West Virginian with a bit of a wanderlust, has traveled the world in search of a story.
After graduating from West Virginia University, Pancake earned an M.A. in English from the University of North Carolina before teaching English in, among other places, American Samoa, Japan and Thailand. Even now, Pancake lives in Seattle, teaching in the low-residency MFA program at Pacific Lutheran University.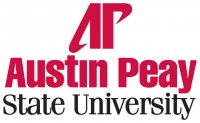 Clarksville, TN – On a warm summer evening, Dr. David Rands, Austin Peay State University associate professor of history, put on a dress shirt and tie and headed to the cultural and political center of Tokyo.
The Supreme Court of Japan stood to his south, and only a few blocks away, surrounded by a moat, was the famed Imperial Palace.
[Read more]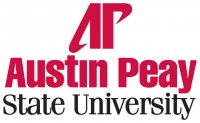 Clarksville, TN – As thousands of American men traveled overseas to fight for the Allied forces during World War II, a surprising number of captured Axis prisoners of war (POWs) were making the opposite intercontinental journey.
A total of 425,000 Axis (Germany, Italy and Japan) POWs were held all across the United States in nearly every state. This marked the first time since the Civil War that large numbers of POWs were held on American soil.