Clarksville, TN – Roald Dahl's beloved children's book about a boy, his insect friends and their amazing journey across the ocean on a giant piece of fruit sets sail this month on the corner of Franklin Street and First Street in Historic Downtown Clarksville.
A musical treat for the entire family to enjoy, "James and the Giant Peach" opens at the Roxy Regional Theatre on Friday, March 9th, at 6:00pm. In keeping with the theatre's traditional pay-what-you-can opening night, all tickets not pre-sold at the regular ticket price will go on sale at 5:30pm that evening for a $5.00 minimum donation.

Clarksville, TN – Local auditions for the Roxy Regional Theatre's 2017-2018 season will be held Saturday, July 29th, 2017 beginning at 10:00am.
Auditions, which are for ages 18 and up, are by appointment only. Paying and non-paying roles are available, but actors must be able to attend daytime rehearsals and performances.
Productions slated for SEASON 35 at the Roxy Regional Theatre include The Wizard of Oz, 35mm: A Musical Exhibition, Richard O'Brien's The Rocky Horror Show, A Midsummer Night's Dream: The Musical, A Charlie Brown Christmas, Eve Ensler's The Vagina Monologues, A Raisin in the Sun, Fully Committed, Roald Dahl's James and the Giant Peach, A Piece of My Heart, Marilyn/God, Annie Jr., Dames at Sea and Rodgers & Hammerstein's Oklahoma!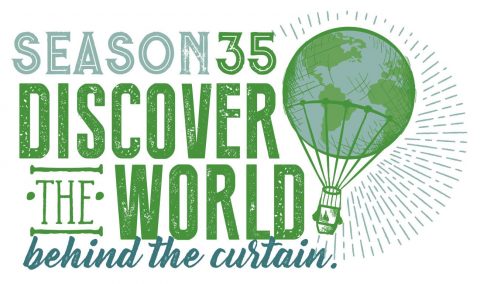 [Read more]