Build and Map a Trip; Explore Things to Do, Events, Hotels & More
Clarksville, TN – Planning the perfect day in Clarksville just got much easier! We're excited to unveil the Build Your Trip Guide on our website with integrated mobile apps, an interactive way to map out everything you don't want to miss in Clarksville.
Designed with our partners at Visit Widget, this tool provides a new way to explore what the city has to offer, including upcoming events, popular restaurants, downtown hot spots, hotels, and points of interest.

Clarksville, TN – The American Red Cross today launched the Team Red Cross App, which allows people to sign up to help, get an overview on basic tasks and receive notifications about Red Cross disaster volunteer opportunities in their community.
"When people see an emergency happening in their community, they often want to help but may not know how," said Julie Campos, Chapter Executive, Two Rivers Chapter. "The Team Red Cross App provides an easy and quick way for people to sign up to help the Red Cross and support their community."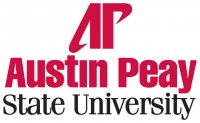 Clarksville, TN – Late last year, a group of Austin Peay State University geosciences students hiked through the woods in rural North Carolina, conducting field research.
They were looking for unusual rock outcroppings, and after each discovery, the students painstakingly scribbled down the longitudinal and latitudinal coordinates of the rocks into their notebooks.
That is, except for APSU student Maurice Testa. He simply pulled out his smart phone and quickly went to work.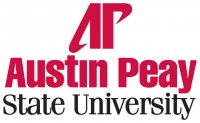 Clarksville, TN – Earlier this year, officials with Clarksville Academy brainstormed ways to improve communication with parents, current students and prospective students. They decided to create iCougar, an app for the Apple iPad and iPhone.
The idea was to make it a centralized digital location for information on the school, but then came the next question – how do you create an app?
Clarksville, TN – Clarksville Mayor Kim McMillan is introducing a new website design for the City. The new design is available today, August 1st, 2012 and offers significant changes to the City's website look and increased usability.
"We've been working on the redesign for about 6 months and I'm very excited about the changes. It looks entirely different and we've added some tools to make it easier to locate information quickly. My goal since taking office has been to increase transparency in government and to provide information that citizens want and need to be a part of their government. The website redesign is the next step in this effort," said Mayor McMillan.

Clarksville, TN – Months after Austin Peay State University launched its first mobile app for the iPhone, the Peay Mobile 2 app is now available for Android smartphone users.
The new release for the Android is similar to the app released last August for the iPhone but with additional features: [Read more]

Clarksville, TN – Like many other industries the Real Estate business has undergone major changes since the rise of the Internet. Local Realtor Maurice Vaughn with over 28 years of experience in the business had come to see the writing on the wall. Businesses had either adapt their business models to utilize the new technology, or face extinction.
Keeping up with constantly changing technology is expensive, which can put it out of the reach of many small businesses. So to enable his reality company to continue to succeed, Vaughn partnered with the Realogy Corporation who signed a licensing deal in October 2007 with the Meredith Corporation to use the Better Homes and Gardens brand to market real estate.In just one year Vaughn's company "Better Homes and Garden Real Estate Hometown Connection," has risen to become one of the top three real estate companies in Clarksville-Montgomery County. "We started out with 7 agents, and in just a year we now have 64, a growth of 800%."

Austin Peay State University launched its own iPhone app August 25th. The app is available as a free download through the iTunes Store, operated by Apple – the manufacturer of the iPhone, iPad and other Mac computer products.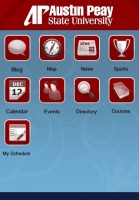 The APSU iPhone app has eight features for users:
A blog by APSU President Tim Hall.
Google map of the main campus.
APSU news.
Sports news.
Event calendar.
Faculty and staff directory.
Course catalog.
My Schedule, allowing students to see their class meetings.
Two APSU students and an alumnus created the University's iPhone app. [Read more]