Clarksville, TN – This November, the Roxy Regional Theatre brings the Great American Novel from the page to the stage with the regional premiere of F. Scott Fitzgerald's "The Great Gatsby".
The production, adapted by Simon Levy, is the only stage version authorized by the Fitzgerald estate since 1926. A finalist for the PEN Literary Award in Drama, its world premiere at Minneapolis' Guthrie Theater commemorated the opening of the Guthrie's new three-stage center in July 2006.

Clarksville, TN – Flying cows, killer rabbits, beautiful show girls and rude Frenchmen are just some of the oddities and marvels which will be on hand to usher in the Roxy Regional Theatre's 31st season with the opening of the Tony Award-winning musical comedy sensation Monty Python's "Spamalot" on Friday, September 13th, at 8:00pm.
Lovingly ripped off from the classic film comedy "Monty Python and the Holy Grail," this hysterically irreverent musical retells the legend of King Arthur and his Knights of the Round Table as they embark on their quest for the Holy Grail. But before they can find the grail, they're taking a little side-trip to the Queen City! Ooh-la-la!

Clarksville, TN – The Roxy regional theaters is currently staging their production of the classic Rodgers and Hammerstein musical South Pacific. This show features an amazing cast without exception, along with the incredible vocal talents of John Boehr and Alicia Kelly.
"South Pacific" is set on an island paradise during World War II and centers on an American nurse Nellie Forbush (Alicia Kelly) stationed on the island who falls in love with a middle-aged French plantation owner Emile de Becque (John Boehr) but struggles to accept his mixed-race children.

Clarksville, TN – The Roxy Regional Theatre does it again with their exquisite production of Rodgers and Hammerstein's musical "South Pacific". Stars John Boehr and Alicia Kelly give soulful vocal performances that brings to life the emotions and anguish of their characters on the Roxy Stage.
Backed by Michael Spaziani, Elena Pascullo and the rest of this powerhouse cast, "South Pacific" creates a chemistry with the audience that takes you back to a time of men and women torn by war, romance, and prejudice.

Clarksville, TN – Set sail for "South Pacific" this summer with the Roxy Regional Theatre, Clarksville's oldest live theatre and only professional theatre.
Starring powerhouse vocalists John Boehr and Alicia Kelly as Emile de Becque and Nellie Forbush, the Rodgers & Hammerstein classic will close out the Roxy's 30th Anniversary Season, beginning Friday, July 12th, at 8:00pm.
Recently off runs as Velma in Chicago with Royal Caribbean's Allure of the Seas and as Marty in the national tour of Grease, Kelly is a veteran of the Roxy stage, having previously appeared in A Streetcar Named Desire (Blanche), RENT (Maureen) and CATS (Grizabella), among others.

Clarksville, TN – Following the flurry of out-of-town guests and turkey dinners, unwind at the Roxy Regional Theatre with a rollicking musical favorite sure to put you in the holiday spirit. In keeping with tradition and in celebration of Charles Dickens' 200th birthday, John McDonald will once again don his top hat as Ebenezer Scrooge in "A Christmas Carol", running through December 22nd.
Under the direction of Tom Thayer, Dickens' classic tale of Christmases Past, Present and Future meets such holiday standards as "A-Caroling We Go," "Silent Night," "Christmas Is Here," "Do You Know How Christmas Trees Are Grown" and more.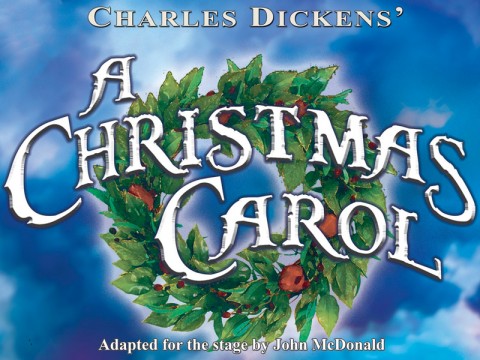 It's astounding, time is fleeting, Madness takes its toll. But listen closely, not for very much longer, I've got to keep control.

Clarksville, TN – It's not to late to do a Science Fiction, Double Feature with tonight and tomorrow being the last two shows of the wonderful Roxy Regional Theatre's revival of The Rocky Horror Show. The Cult classic from Richard O'Brien tells the story of Brad Majors and his fiancée Janet Weiss, two clean-cut young people on the way to pay a visit Brad's old college professor.
Lets take a jump to the left and a step to the right as we talk about the play.

Clarksville, TN – Dig out your fishnet stockings and sharpen your stilettos … that sweet transvestite and his motley crew are back! Here by popular demand, the Roxy Regional Theatre's revival of "The Rocky Horror Show" opens Friday, October 19th, at 8:00pm.
Richard O'Brien's cult favorite tells the story of Brad Majors (played by Rob Rodems) and his fiancée Janet Weiss (played by Kaitlin Doughty), two clean-cut young people on the way to visit an old college professor. When they run into trouble and seek help at the freaky Frankenstein mansion, little do they know that Dr. Frank N. Furter (played by Matt Varelia) is in the midst of one of his maniacal experiments!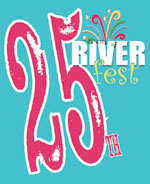 Clarksville, TN – Gateway Realty Investment Group/A+ Property Management have been sponsoring a youth talent show at Riverfest for the past eight years, providing youth an opportunity to showcase their talents.
Have you ever wondered what happens to the Winners? Curious about if these shows REALLY help our young people get a leg up on the entertainment industry? Come see "What Are They Doing Now" and see for yourself!
The show will take place at this year's Riverfest, Saturday, September 8th from 9:00pm-11:00pm, on the Gateway Realty Stage. This show will have everything from Classic Country to Hip-hop Dance to Hard Jamming Rock. There is something for everyone and will give the headliner, Kip Moore a run for his money. [Read more]

Clarksville, TN – Goodbye gray skies, hello blue! Happy days comes to life on the stage of the Roxy Regional Theatre complete with Arthur "The Fonz" Fonzarelli, Richie, Potsie, Ralph Malph and all of the gang. The Roxy Regional Theatre has has excelled in their ability to bring Broadway to life on the small stage, with Happy Days they have succeeded in bringing life to the big screen.
Happy Days is what it always has been, it not rocket science, and if you go into this musical with that in mind you will have a great time paying a visit to a time life was much simpler. The new Happy Days musical introduces a new generation to one of America's best-loved families, the Cunningham's, taking audiences back to the days of 1959 Milwaukee, complete with varsity sweaters, hula hoops and jukebox sock-hoppin'.