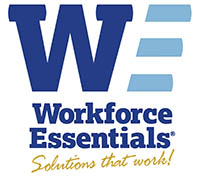 Clarksville, TN – Workforce Essentials Board of Directors announced the promotion of Natalie McLimore to Vice President of Family Services for Workforce Essentials.
Natalie joined the company in 2004 as a TANF Employment Career Specialist in Montgomery County and quickly rose to supervisory and management positions. Serving as the Program Director for the past six years, her hard work and dedication to performance accountability and continuous improvement has helped Workforce Essentials build an award winning program in 36 counties serving Middle and West Tennessee.

Clarksville, TN – Military veterans looking to attend college will now have a strong advocate at Austin Peay State University thanks to the recent awarding of a five-year, $1.3 million U.S. Department of Education TRiO grant.
The new grant will allow the University to open a Veterans Upward Bound (VUB) office on campus to serve 125 veterans from Fort Campbell and Houston County, Montgomery County, Robertson County and Stewart County.

Clarksville, TN – On Wednesday, September 7th, there will be a multi-employer job fair held at the Clarksville-Montgomery Public Library from 10:00am until 2:00pm.
The Library is partnering with Goodwill Career Solutions for a multi-employer job fair. There will be over 20 employers with 700+ openings. Bring your resume, photo ID and Social Security Card or birth certificate. Please dress for success and be ready to interview.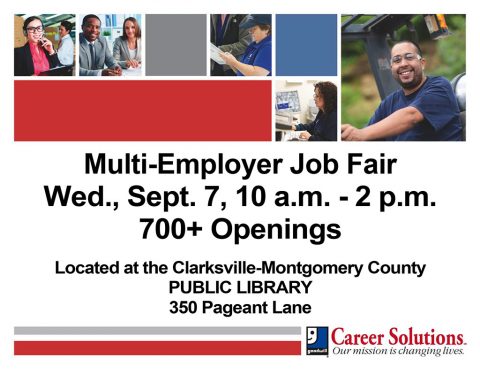 [Read more]

Clarksville, TN – The vast majority of the country is comprised of large, often underdeveloped, swatches of the Great Plains, Midwest and Appalachia, While the concrete towers dotting the skylines of New York City, Los Angeles and other major metropolitan areas are more frequently associated with the United States.
Rural areas, defined as areas home to 2,500 people or less, make up 72 percent of the United States' land mass. Despite that overwhelming mass of land, according to the 2010 Census, rural areas contain just 19.3 percent of the country's total population.

Clarksville, TN – Crisis 211 will hold their "Big Daddy's" car show on June 27th, from 10:00am until 2:00pm at Daymar College, 2691 Trenton Road.
Sponsored by Clarksville Auto Sales, Daymar College and Avalar Real Estate Services, the car show will feature all types of cars from pre 1960 stock to current stock and custom.
Free workshop to be held at Customs House Museum in Clarksville on April 28th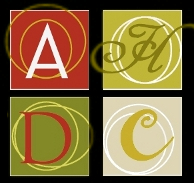 Clarksville, TN – The Clarksville Arts and Heritage Development Council invites organizations seeking funding for artistic and cultural projects that benefit the community to apply for an Arts Build Communities (ABC) grant.
Arts Build Communities (ABC) is a program funded by the Tennessee Arts Commission and administered by the Clarksville Arts and Heritage Development Council (AHDC) in cooperation with the Tennessee Arts Commission (TAC).
ABC grants offer financial support for arts projects in all disciplines such as dance, music, opera/musical theatre, theatre, visual arts, design arts, crafts, photography, media arts, literature, interdisciplinary and folk arts.

Clarksville, TN – Deb Wilson, a broker with 12 years of experience joins Crye-Leike, REALTORS at its Clarksville-St. Bethlehem office. Wilson comes from Platinum Realty and Auction where she was a principle broker.
Wilson has built a career building a business based on exceptional client service and continuous education.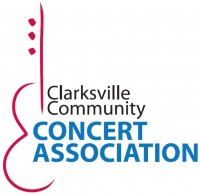 Clarksville, TN – The celebrated Dallas Brass will present its American Tableau concert in Clarksville this Tuesday, January 20th at 7:30pm in the George and Sharon Mabry Concert Hall on the campus of Austin Peay State University in the Music/Mass Communication building at Eighth and Marion Streets."
A Dallas Brass concert is intended for the entire family. Our ideal audience has a range in ages from five to 95. Our goal is to entertain and enrich by playing great music, while showing our audience how much we enjoy what we do." says Michael Levine, artistic director and founder. This is part of the Clarksville Community Concert Association series.

Clarksville, TN – After 6 years spent working as a mortgage loan processor, new Realtor Nichole Royce is excited about her new career in real estate sales.
Nichole recently earned her real estate license in Tennessee and joined Crye-Leike's Clarksville, St. Bethlehem branch office.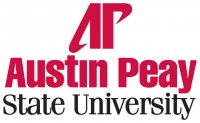 Clarksville, TN – In 2011, Dr. Minoa Uffelman, Austin Peay State University associate professor of history, set out to honor the legacy of her late father, O.S. Uffelman.
For several decades, he'd inspired countless individuals as a teacher, coach, principal and superintendent of Houston County Schools. Since education was so important to her father, Minoa and her husband, Joel Evans, decided to create the O.S. Uffelman Exemplary History Student Award at APSU.