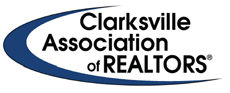 Clarksville, TN – Three new Realtors, Melissa Gindhart, Michell Lochner, Ross Morford, recently began real estate careers in the Clarksville area. All three were students of the Clarksville Area Real Estate School (CARES), which is the Clarksville Association of Realtors'® pre-licensing school for potential real estate licensees.
CARES was developed by the Clarksville Association of Realtors® to provide an essential foundation of real estate education for people seeking to obtain a real estate license, and for those who wish to expand their knowledge of the general real estate profession. Over 100 students have taken the courses in a little over a year since its inception.
The National Association of Home Builders recently released an index of housing markets that are on the rise.
Washington, D.C. – The National Association of Home Builders (NAHB) recently unveiled an index that tracks housing markets on the mend, the NAHB/First American Improving Markets Index (IMI). The IMI is intended to draw attention to the fact that housing markets are local and that there are metropolitan areas where economic recovery is underway.
The index measures three readily available monthly data series that are independently collected and are indicative of improving economic health. The three are employment, house prices and single family housing permit growth.