Downtown @ Sundown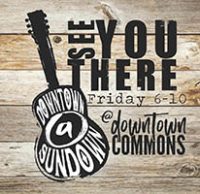 Clarksville, TN – This Friday, August 17th, 2018 Music 4 Mercy, a local soul and jazz group, and The Beagles, a local group that plays cover music spanning the decades from the 70s through now, will open for Broadcast 90's, The Ultimate 90's Rock Tribute band, playing homage to the last golden decade of guitar driven rock: the 1990's, during the fourth concert in the six-part Downtown @ Sundown series.
"This will be a fantastic night of music in Downtown Clarksville at Downtown Commons. This Friday's show is a triple threat featuring three top notch acts to include two local favorites, Music 4 Mercy and the Beagles," stated Norman Quirion, Two Rivers Company Executive Director.
Downtown @ Sundown Concert Series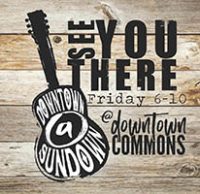 Clarksville, TN – On Friday, July 20th, 2018 Downtown @ Sundown Concert Series and Street Fair will feature the band Thunderstruck; an AC/DC Tribute Band. Neil Brock and the Cover Ups will be the openers. The music begins at 7:00pm with the featured band beginning at 8:00pm.
Come early, bring family, friends, chairs, and blankets. Concert goers wearing AC/DC t-shirts have an opportunity to win some swag. Please leave the coolers and pets at home.
Downtown at Sundown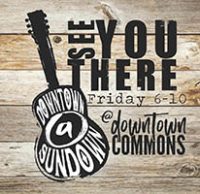 Montgomery County, TN – This Friday's concert at the Downtown Commons features Trailer Choir, charting the Billboard Hot Country Charts with songs like "Rockin' the Beer Gut" and "What Would You Say." Openers include Aaron Lessard, a solo artist based in Nashville, known for having a heavy jazz influence and US Marine Corps Veteran Chris Turner, a singer/ songwriter from Ninety Six, South Carolina.
Openers start at 7:00pm and the featured artist takes the stage at 8:00pm Come early, bring family, friends, chairs, and blankets.

Clarksville, TN – Several downtown streets will close and the transit service will be temporarily relocate on Saturday, May 19th, 2018 when Clarksville hosts its first High Roller Criterium (crit).
The Clarksville Transit System will be staging on Cooper Place and Academy Avenue behind Cumberland Bank & Trust (off of Madison Street) during the event.

Clarksville, TN – Visit Clarksville and Riverside Bicycle Racing announce Clarksville's first High Roller Criterium, or crit, will take place on Saturday, May 19th, 2018 in historic downtown Clarksville.
A criterium, or crit, is a bike race consisting of several laps around a closed circuit, the length of each lap or circuit ranging from about 500 to 1000 meters. In Clarksville's case, the course is a flat four-corner course, .8 miles in length, with tight turns around Franklin Street, Public Square, Main Street and Fourth Street.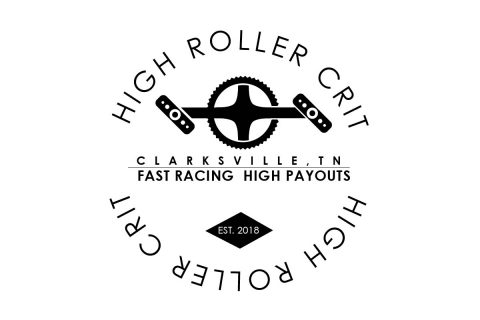 [Read more]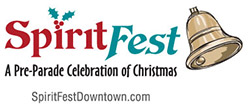 Clarksville, TN – The 3rd Annual SpiritFest, a holiday event from 2:00pm until 5:00pm on Saturday, December 2nd, 2017, will offer a bounty of free activities, including visits with Santa Claus, rides on the International Express Bus, four kids' inflatables, live music on the new Downtown Commons stage, ice skating, art and gift markets, food trucks and a live nativity with animals.
It will start three hours before Clarksville's 58th Annual Lighted Christmas Parade, which will pass by its location in Historic Downtown Clarksville.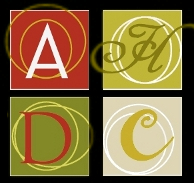 Clarksville, TN – Artists from around Middle Tennessee took advantage of the lovely weather this past weekend as they painted scenes of Clarksville's downtown and river district in the fourth annual 2Rivers Plein Air Paint-Out.
The paint-out culminated with an awards reception, exhibition and sales of work produced through the weekend at the Tree of Life Center.

Clarksville, TN – The Clarksville Area Chamber of Commerce announces its 2017-18 Board of Directors.
Serving as chairman for a one-year term beginning July 1st, is Charlie Koon, Director of Workforce & Economic Development at Workforce Essentials. Koon was named the 2015 Middle Tennessee Workforce Services Employee of the Year by the Tennessee Department of Labor and in 2008 he was named Clarksville's "Citizen of the Year."
Actor, soldier, humanitarian honored in hometown
Clarksville, TN – On Wednesday, May 3rd, 2017, a statue of actor Frank "Sgt. Carter" Sutton, who was born and raised in Clarksville, was dedicated on Franklin Street in Downtown Clarksville.
A crowd of more than 150 people — including a large group of third-grade students from Clarksville Academy and a busload of Coldwell Banker Realtors — gathered to watch Clarksville Mayor Kim McMillan, statue project leader Mark Holleman, and sculptor Scott Wise pull the shroud from the bronze image.
Clarksville, TN – A statue of actor Frank "Sergeant Carter" Sutton, who was born and raised in Clarksville, will be dedicated at 1:30pm Saturday on Franklin Street in Downtown Clarksville.
Mark Holleman, civic leader and broker/owner of Coldwell Banker Conroy, Marable & Holleman working with the City of Clarksville, led the drive to place the statue — created by local sculptor Scott Wise — near the Roxy Theatre in Sutton's hometown.