Clarksville, TN – A statue of actor Frank "Sergeant Carter" Sutton, who was born and raised in Clarksville, will be dedicated at 1:30pm Saturday on Franklin Street in Downtown Clarksville.
Mark Holleman, civic leader and broker/owner of Coldwell Banker Conroy, Marable & Holleman working with the City of Clarksville, led the drive to place the statue — created by local sculptor Scott Wise — near the Roxy Theatre in Sutton's hometown.

Clarksville, TN – The Customs House Museum and Cultural Center is showcasing items from its collection with the exhibit A Time of Mourning, now on display.
The exhibit highlights how rigorous mourning etiquette affected women's attire; the grieving process is explored through clothing, photographs, and a variety of other objects.

Clarksville, TN – Lauryn Jennings, Ariana Nelson and Brianna Tyre, 8th grade students at Northeast Middle School, performed their short play "Nannie Haskins: Tolerating the Enemy" at the Customs House Museum on Saturday, June 11th.
Tyre played the part of the Southern Woman, Nelson was Nannie Haskins and Jennings performed the part of the Northern Woman.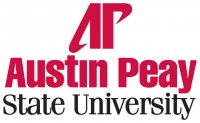 Clarksville, TN – The War Memorial Auditorium in Nashville is a large venue, with two levels of seating and a capacity for more than 1,600 people. When three Northeast Middle School students first entered the building last month, their eyes widened. One of them might have gasped.
That's where they were supposed to perform the short play they wrote? With all those seats?
"We didn't think we would do well at all," Ariana Nelson, 14, said.
"We said, 'our play is so lame,'" Brianna Tyre, 14, said.