Clarksville, TN – Valleybrook Park, a neighborhood green space on Crossland Avenue near downtown, will be getting a $447,000 facelift thanks to a federal grant secured by the City of Clarksville.
Improvements include two new playgrounds, a new restrooms, a new pavilion, conversion of the current restrooms to an additional pavilion, and repaving of the parking lot.
Serepta Jordan's writings recorded Clarksville life from 1857-64

Clarksville, TN – A large measure of teamwork is going into the restoration and publication of the diary of Serepta Jordan, who recorded her life in Clarskville from 1857 to 1864 in crisp hardwriting in a repurposed leather-bound ledger book.
The diary is part of the collection of the Clarksville's Customs House Museum and Cultural Center, which welcomed a $3,000 Archive Development Grant on Thursday delivered by Tennessee Secretary of State Tre Hargett.
Collaboration provides needed transitional housing resource
Clarksville, TN – The City of Clarksville and Flourishing Families have added another link in Clarksville's chain of social services that helps people in need.
Flourishing Families opened the doors Wednesday to a new transitional home to a family of five. The small but well-kept home at 451 Martin Street. was donated to the non-profit organization by the City of Clarksville.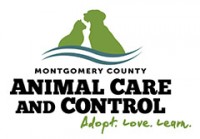 Montgomery County, TN – Montgomery County Animal Care and Control is pleased to be the recipient of a $10,000.00 PetSmart Charities grant. This grant provides emergency medical funds for the 56 dogs that were rescued from a house fire in November.
"PetSmart Charities continues to be a great partner and supporter of our facility," stated Animal Control Director Jeanette Farrell.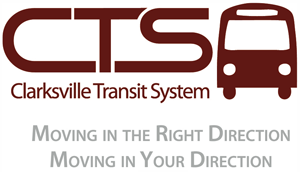 Clarksville, TN – The City of Clarksville Transit System (CTS) has received nine new paratransit vehicles. Funding was received for all nine vehicles through the Enhanced Mobility of Seniors and Individuals with Disabilities Grant Program. The total funding received was $367,311.
These vehicles will average 110 trips per day and began to service the community on December 7th.

Clarksville, TN – Crystalline materials form the foundation of virtually all electronic equipment, serve as the engine powering Silicon Valley and have enabled the modern computing revolution.
But despite their importance, crystalline materials, which include silicon and sapphire and are valued for their unique properties, are naturally rare and expensive to produce. By contrast glass materials, which do not arrange their atoms in a regular crystal structure, are inexpensive and easily produced.

Clarksville, TN – Since about 1950, the small-scale darter—a tiny fish that lives in tributaries of the Cumberland River—has existed in relative obscurity. Few scientists have heard of the darter or checked to see if the fish is in danger of disappearing.
But for the last year and a half, Joshua Stonecipher, a graduate student with the Austin Peay State University Center of Excellence for Field Biology, has waded into local streams, trying to get an accurate estimate of the darter's population size.

Clarksville, TN – Soldiers And Families Embraced (SAFE) recently received a grant from The Healing Trust, formerly Baptist Healing Trust, which awarded funds totaling over $1.1 Million in its most recent grant cycle.
SAFE's grant was for $29,500 and will be used to provide counseling to military families. SAFE provides free, confidential, professional counseling to active duty military, veterans and their families.

Clarksville, TN – On the surface, hardboiled literature tells a story of street smart investigators, navigating a world filled with action, intrigue and sex. Cynical antiheroes fighting for justice in a world just as corrupt as the bad guys they are trying to collar.
At its core, the genre is a cracked door, allowing the reader an opportunity to examine the social issues of the writer's day. Topics of race, politics, corruption and violence are sometimes uncomfortably explored by a character adhering to a moral code in a world that seems to have lost its way.

Montgomery County, TN – The Kiwanis Club of Clarksville (Downtown) was recently awarded a $10,000 grant from the UPS Foundation.
This is the second year that Kiwanis has been awarded this grant and it will be used to continue to support children's literacy in our community.