Montgomery County Parks and Recreation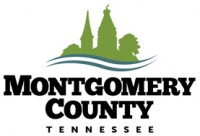 Montgomery County, TN – Tennessee Governor Bill Haslam and the Tennessee Department of Environment and Conservation (TDEC) announced the list of Tennessee Communities this week that would receive a series of grants totaling more than $15 million to help fund parks and recreation projects in Tennessee communities across the state.
"Easy access to parks, trails, walking paths and other recreational facilities can make a good community a great community," said Haslam. "These grants provide the resources needed to help make Tennessee an even more desirable place to live, work and raise a family."

Clarksville, TN – Earlier this year, Austin Peay State University received a five-year, $1.3 million U.S. Department of Education TRiO grant to help military veterans earn a college degree, and at 2:00pm on Tuesday, May 15th, 2018 the University will unveil the new Veterans Upward Bound Office and staff.

Clarksville, TN – The Clarksville, Tennessee Multi-Color Corporation printing facility was awarded $20,000 for an Incumbent Worker Training grant (IWT). Multi-Color Corporation corporate offices are located in Batavia, Ohio and operates 87 printing facilities worldwide.
The Clarksville, TN Multi-Color plant is a wide-web rotogravure printer, producing die cut, pressure sensitive labels and square cut, white paper and metalized paper labels for the beverage and food industry. In Clarksville since 1981, their primary customers are Anheuser-Busch Inbev and Bush Bros.
Winning city will get $20,000 to improve a local park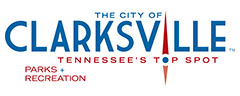 Clarksville, TN – For the fourth year in a row, the National Recreation and Park Association is collaborating with The Walt Disney Company to help pay for a local park improvement project through the national "Meet Me at the Park" Earth Month campaign.
Local parks make Clarksville a better place to live and are essential to our city's health and well being.
[Read more]

Clarksville, TN – Trane, a world leader in indoor comfort solution and a brand of Ingersoll Rand, was awarded $25,000 for an Incumbent Worker Training grant (IWT) and $25,000 for an Apprenticeship training program for the Clarksville, Tennessee facility.
The Tennessee Department of Labor and Workforce Development offers eligible Tennessee employers competitive grant funding to provide skills upgrades for existing workers or train new hires as an incentive to grow their business.

Clarksville, TN – In Clarksville, it's not unusual to see military aircraft flying over town, but next year, a new bachelor's degree program at Austin Peay State University will put a few civilian helicopters into the local sky.
That's because the University is in the final approval stages of a Bachelor of Science degree in Aviation Science, with a concentration in rotor wing (helicopters), beginning next fall. The program will be the first rotor-wing flight school attached to a bachelor's degree in the state.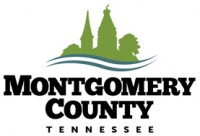 Montgomery County, TN – Thanks to a grant from Clarksville Montgomery County Community Health Foundation acquired by students from Clarksville Academy in partnership with Montgomery County Parks and Recreation, Phase II of the Rotary Park Disc Golf Project has been completed.
The course is now 18-holes with a red and yellow basket for each of the 18 concrete tees, giving players of all ages and skill levels an opportunity to enjoy the game.
Federal grants provide updated restrooms, pavilions
Clarksville, TN – Clarksville's Valleybrook Park, a neighborhood green space on Crossland Avenue near downtown, reopened Monday after a facelift funded with federal grants secured by the City of Clarksville.
Improvements include two new playgrounds, new restrooms, a new pavilion, conversion of the old restrooms to an additional pavilion, and repaving of the parking lot.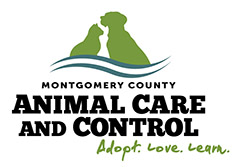 Montgomery County, TN – Montgomery County Animal Care and Control is pleased to have been chosen for a grant from Banfield Foundation.
This grant, called the Banfield Foundation Flea and Tick Grant, will provide approximately 800 doses of flea/tick prevention medicine valued at approximately $3,000 for small, medium and large dogs, as well as cats and kittens, in the care of Animal Control.

Clarksville, TN – Military veterans looking to attend college will now have a strong advocate at Austin Peay State University thanks to the recent awarding of a five-year, $1.3 million U.S. Department of Education TRiO grant.
The new grant will allow the University to open a Veterans Upward Bound (VUB) office on campus to serve 125 veterans from Fort Campbell and Houston County, Montgomery County, Robertson County and Stewart County.