Clarksville, TN – Austin Peay State University and the APSU College of Science, Technology, Engineering and Mathematics (STEM) recently celebrated women in STEM by launching a high-altitude balloon carrying two dolls adorned in American Girl NASA space suits.
The dolls reached 93,914 feet at 11:13am January 24th, 2019.

Clarksville, TN – Frank Tate, executive director of the Clarksville-Montgomery County Industrial Development Board, knows how to brag. If you're going to make a bold statement, you'd better be able to back it up. On Wednesday morning, during the Alignment of Community and Education Industry Summit, hosted by Austin Peay State University's College of STEM, he told a packed audience of local business, civic and educational leaders that Clarksville-Montgomery County is the best place in all of Tennessee to live, work, play and thrive. In his words, it's "ideal."

Clarksville, TN – Austin Peay State University (APSU) is on track to be the second university in North America to award a bachelor's-level Siemens Mechatronic Systems Certification Program, and the University hopes to launch the program as early as fall 2019.
"It's a highly coveted program that allows students to be Siemens-certified at three levels," Matthew Anderson, interim chair of the APSU Department of Engineering Technology, said. "First is a certificate, second is an associate degree, third is a bachelor's degree."
Clarksville Riverfest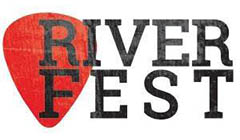 Clarksville, TN – Clarksville's Riverfest kicked off Saturday, September 8th with Rally on the Cumberland, the city's annual canoe and kayak race.
Fourteen boats began the race at the Montgomery County Conservation Club at 8:00am and paddled approximately 6 miles in length on the Cumberland River to McGregor Park.
Participants paddled the Cumberland River for prizes, bragging rights.
Clarksville's Riverfest Festival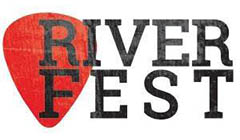 Clarksville, TN – Sister Hazel will be the featured headliner for Riverfest 2018, the City of Clarksville's arts and entertainment festival now in its 31st year.
Sister Hazel, a mainstay on the Billboard country and adult alternative charts for more than two decades, will perform at 9:15pm Saturday, September 8th on the Miller Lite Stage at McGregor Park. The concert is free and open to the public.

Clarksville, TN – High school students are getting a Super Mario Bros.-sized treat this summer at Google-sponsored coding camps at Austin Peay State University.
The College of Science, Technology, Engineering and Mathematics, or STEM, has put up a life-sized set that depicts the first level of Nintendo's 1985 classic Super Mario Bros. And it's interactive, allowing students to run, jump and bash through the game, complete with boing, ping and slide sound effects.
Montgomery County, TN – The Clarksville-Montgomery County School System (CMCSS) is excited to announce its Rolling Study Halls pilot program in partnership with Google and the Clarksville-Montgomery County Education Foundation.
Rolling Study Halls is a Google-funded initiative that seeks to improve technology access and extend learning to the after-school space. By powering school buses with WiFi and providing educator support, Rolling Study Halls is helping students across the US—especially in rural communities—access more learning hours outside of school.

Clarksville, TN – This summer, Google is again partnering with Austin Peay State University to teach high school students the basics of video game design and computer coding.

Clarksville, TN – Small businesses are invited to learn how to maximize their web presence and leverage video storytelling during the free Expand Your Brand Workshop, 1:00pm-3:00pm, Friday, June 8th, in the Austin Peay State University Kimbrough Building.
Workshop topics include Make Your Website Work for You and Sharing Your Story Through Video.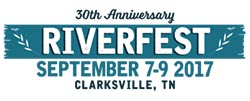 Clarksville, TN – Sunny and pleasant weather is forecast Thursday through Saturday for Clarksville's Riverfest Celebration, offering a welcome change from last week's storms and flooding.
Heavy rains swept through Clarksville early Friday, pushing the Cumberland River to flood stage, covering McGregor Park's two outdoor stages and forcing Clarksville Parks and Recreation to close the park.