Clarksville's Riverfest Festival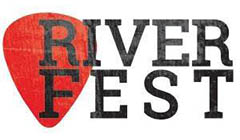 Clarksville, TN – Sister Hazel will be the featured headliner for Riverfest 2018, the City of Clarksville's arts and entertainment festival now in its 31st year.
Sister Hazel, a mainstay on the Billboard country and adult alternative charts for more than two decades, will perform at 9:15pm Saturday, September 8th on the Miller Lite Stage at McGregor Park. The concert is free and open to the public.

Clarksville, TN – High school students are getting a Super Mario Bros.-sized treat this summer at Google-sponsored coding camps at Austin Peay State University.
The College of Science, Technology, Engineering and Mathematics, or STEM, has put up a life-sized set that depicts the first level of Nintendo's 1985 classic Super Mario Bros. And it's interactive, allowing students to run, jump and bash through the game, complete with boing, ping and slide sound effects.
Montgomery County, TN – The Clarksville-Montgomery County School System (CMCSS) is excited to announce its Rolling Study Halls pilot program in partnership with Google and the Clarksville-Montgomery County Education Foundation.
Rolling Study Halls is a Google-funded initiative that seeks to improve technology access and extend learning to the after-school space. By powering school buses with WiFi and providing educator support, Rolling Study Halls is helping students across the US—especially in rural communities—access more learning hours outside of school.

Clarksville, TN – This summer, Google is again partnering with Austin Peay State University to teach high school students the basics of video game design and computer coding.

Clarksville, TN – Small businesses are invited to learn how to maximize their web presence and leverage video storytelling during the free Expand Your Brand Workshop, 1:00pm-3:00pm, Friday, June 8th, in the Austin Peay State University Kimbrough Building.
Workshop topics include Make Your Website Work for You and Sharing Your Story Through Video.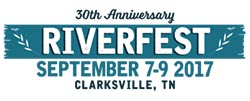 Clarksville, TN – Sunny and pleasant weather is forecast Thursday through Saturday for Clarksville's Riverfest Celebration, offering a welcome change from last week's storms and flooding.
Heavy rains swept through Clarksville early Friday, pushing the Cumberland River to flood stage, covering McGregor Park's two outdoor stages and forcing Clarksville Parks and Recreation to close the park.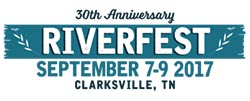 Clarksville, TN – Join the City of Clarksville and Budweiser along the banks of the Cumberland River to celebrate Clarksville's river heritage and the 30th anniversary of the annual Riverfest Celebration, September 7th-9th, 2017.
This free, three-day music and arts festival features three stages of diverse local and nationally known entertainers and cultural groups, plus delicious food and fun for the entire family.

Clarksville, TN – In the next decade, analysts predict that Amazon, Apple, Google or Tesla will become the world's first trillion-dollar, publicly traded company.
The astounding growth of these companies—Barclays predicts Amazon will triple its revenue by 2027—is leading many to argue that America's economic future has become dependent on STEM (Science, Technology, Engineering and Mathematics) education.

Clarksville, TN – This summer, area high school students can learn the skills needed to create their own video game as Austin Peay State University's Department of Computer Science and Information Technology presents EDGE, the Educating Developing Games Experience summer camp.
The EDGE camp will be offered in two sessions, with the first session lasting from July 10th-14th and the second session taking place July 24th-28th. Each session lasts from 9:30am-3:30pm and all sessions take place at the Maynard Mathematics and Computer Science Building on the University campus.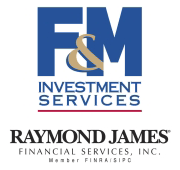 Nashville, TN – The traditional wisdom among Silicon Valley's youthful technorati is to design for what you know—texting your friends in Europe for free (WhatsApp), renting out your bedroom to make extra cash (Airbnb), finding a romantic partner without leaving your house (Tinder). But a handful of entrepreneurs are now looking beyond the millennial market to reach a new demographic with their own needs — baby boomers.
"You've got all these 20-something engineering types who are beginning to realize there are older adults who can make use of these products to promote health and well-being," said Andrew Scharlach, Professor of Aging at the University of California, Berkeley. "What we are beginning to see is the marriage of product developers with the end users that they previously had not been aware of."