Clarksville, TN – When German-born Angelika Schrobsdorff returned to her home country in 2006 after decades abroad, the accomplished writer and Holocaust survivor said it was her hope to "die in my own language."
Schrobsdorff would ultimately receive her wish, dying in Berlin in 2016 at the age of 88.

Clarksville, TN – Jillian Vogel, a music major and German minor at Austin Peay State University (APSU), was selected to receive the Clarksville Edelweiss Club Scholarship for the 2016-17 academic year.
Vogel was honored during an awards ceremony at the Edelweiss Clubhouse on June 8th, and received a certificate from Bob Perkins, president of the Clarksville Edelweiss Club.

Clarksville, TN – With a native speaker base of over 400 million people, it stands to reason that Spanish features a wide range of different cultural identities among the many countries that speak the global language.
The Spanish program at Austin Peay State University gives its students the skills to be fluent speakers and the tools to be global citizens, but for one day each year, the University invites area high school students to campus for a chance to experience the diversity of a language spoken in 21 countries across the world.

Clarksville, TN – Dr. Dewey Browder, retired chair of the Austin Peay State University Department of History and Philosophy, is interested in all things European. He is particularly fond of German foods, and among the delicacies he favors are Schnecken, which are more commonly known here by the French name "escargots."
In his living room, which is crowded with books on European history, dozens of German nutcrackers stand on the mantle to commemorate the holiday season.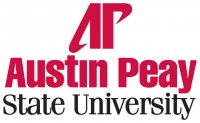 Clarksville, TN – On the same day that Archduke Franz Ferdinand of Austria was assassinated, leading to outbreak of the First World War, the British and German navies encountered each other in a port city on the Baltic Sea.
In a few months, the two countries would participate in a bloody war with each other, but that evening, they had other intentions.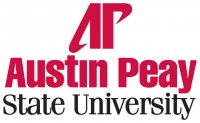 Clarksville, TN – Andrew Beaudoin, a German major at Austin Peay State University, has been selected to receive the Clarksville Edelweiss Club Scholarship for 2013-14.
He was honored during an awards ceremony at the Edelweiss Clubhouse on May 8th and received a check from Debbie Whitaker, president of the Clarksville Edelweiss Club.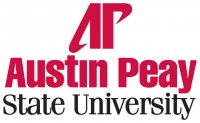 Clarksville, TN – This March, Austin Peay State University's premiere choral ensemble – the Chamber Singers – will showcase their talents in east Tennessee during their 2013 recruiting tour. The group will visit local high schools during the day, and they will perform free concerts each night for members of these local communities.
"We're going to recruit Tennessee's finest by showing them the excellent choral singing we have here at Austin Peay," Dr. Korre Foster, director of choral activities at APSU, said. "Not only will we perform for them, but the high schoolers will get to interact with our students, asking them questions about Clarksville, our campus and college life." [Read more]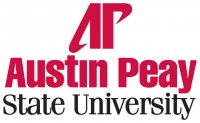 Clarksville, TN – An Austin Peay State University history faculty member whose research focuses on prisoners of war (POW) will talk about the Axis POWs held in the U.S. during World War II as part of the next Provost Lecture Series at APSU.
Dr. Antonio Thompson, associate professor of history, will present at 3:00pm, Thursday, November 15th in the Morgan University Center, Room 303. All sessions of the Provost Lecture Series are free and open to the public. [Read more]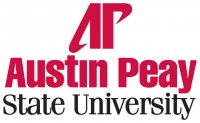 Clarksville, TN – Faculty and staff members at Austin Peay State University recently announced publications or conferences attended as part of their professional and scholarly activities.
Victor Felts, director of Student Life and Engagement, recently was inducted into the Golden Key National Honor Society at APSU. He also served as the keynote speaker for the induction held November 1st on campus. [Read more]

Clarksville, TN – John McDonald and Tom Thayer have brought together the perfect cast for their production of "Spring Awakening". The result is a powerful, passionate performance that draws the audience in and sends them on an emotional journey with the characters they are portraying.
"Spring Awakening" is set in a 19th century German village that is socially and sexually repressed. The musical follows a group of teenagers through their own self discoveries as they become young adults.
Matt DuMont (as Melchior), Hannah Church (as Wendla) and Gregory Pember* (as Moritz) put on a strong, emotional performance that really lets the audiance feel what their characters are going through.
The rest of the cast, Melanie Beck, Josh Bernaski, Ryan Bowie, Regan Featherstone, Humberto Figueroa, Leslie Greene, Erin Keas, Ashley Laverty, John McDonald, Hollie Morse, Sean Ormond, Rob Rodems, Cassie Thompson and Kendall Anne Thompson are equally impressive.