Clarksville-Montgomery County Arts and Heritage Development Council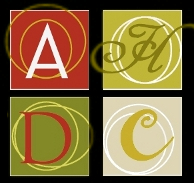 Clarksville, TN – The Clarksville-Montgomery County Arts and Heritage Development Council has received a $10,000 grant from the Tennessee Arts Commission to enfold active military, veterans and their families into Clarksville's creative community.
The Tennessee Arts Commission in partnership with the Tennessee Department of Veteran Services awarded nine Tennessee Military, Veterans & the Arts grants to organizations throughout the state. Two Montgomery County organizations, AHDC and Gateway Chamber Orchestra, were grant recipients.

Clarksville, TN – Anticipation rippled through the Barkers Mill Elementary third, fourth and fifth graders as they witnessed Fern pondering what to name her piglet.
Some students giggled and leaned toward each other's ears, whispering. Other students shifted forward in their seats at the Roxy Regional Theatre and whispered – a bit more loudly – at the stage.

Clarksville, TN – On Sunday, September 23rd, 2018 Boris Allakhverdyan, principal clarinet in the Los Angeles Philharmonic, will visit Austin Peay State University for the APSU Department of Music's annual Clarinet Day celebration.
The day will consist of master classes, recitals, breakout sessions from regional clarinet professors and teachers, vendors with mouthpieces, reeds, music and instruments to try and a clarinet choir for all participants.
Gateway Chamber Orchestra

Clarksville, TN – Tickets are on sale now for the Gateway Chamber Orchestra's 10th Anniversary Season – Inspiration Abounds.
The four-concert Masterworks Series will explore composers that have shaped the Gateway Chamber Orchestra (GCO) over the past decade, culminating with a new festival dedicated to Franz Joseph Haydn in April. Internationally acclaimed soloists are scheduled to perform, including Los Angeles Philharmonic principal clarinet Boris Allakhverdyan.

Clarksville, TN – Whether it was on the big or small screen, there's a good chance you heard how Austin Peay State University Associate Professor of music, violin and viola Dr. Emily Hanna Crane spent her summer vacation.
That's because the Department of Music's coordinator of orchestral strings participated in a series of recording sessions at Nashville Music Scoring in Nashville, performing on scores for numerous major motion pictures, television shows and video games.

Clarksville, TN – A major financial supporter of Austin Peay State University, whose contributions to the arts at the school, are legion. A founding member of the Downtown Artists Co-op and the Friends of Photography, who also is an accomplished artist.
A civic organization that keeps the Southern heritage of fiddling alive. And, a company that has consistently supported the arts, in addition to a multitude of other community endeavors for many years.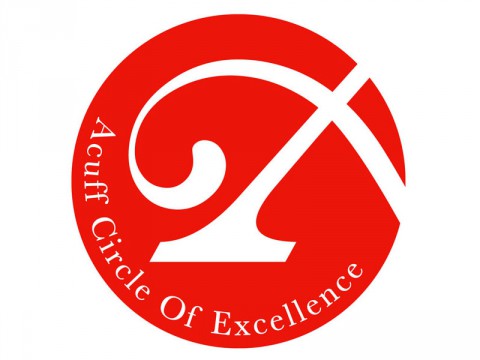 [Read more]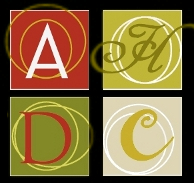 Clarksville, TN – The Clarksville/Montgomery County Arts and Heritage Development Council and Roxy Regional Theatre will present during the month of September a series of six videos exploring people and events from Clarksville's past, present and future.
The series will take place in the Roxy theatre on Sundays and Tuesdays and was made possible by a placemaking grant from the Tennessee Arts Commission. The showings are free and open to the public.
The videos run about 30 minutes and community members are encouraged to join in the discussion afterward exploring Clarksville's unique character and how to maintain and enhance a strong sense of place in its citizens.

Clarksville, TN – Two Austin Peay State University professors have been awarded summer research grants to further their development as both educators and professionals in their fields.
Associate Professor of Latin American Literary and Cultural Studies Dr. Osvaldo Di Paolo Harrison and Associate Professor of Music, Voice Dr. Jeffrey Williams have each been awarded $5,000 summer research grants by APSU's Department of Research to develop research projects during the summer, that may place them in a better position to seek external funding.
World Première of "Different Bodies," based on the life of Joseph Merrick

Clarksville, TN – Gateway Chamber Orchestra proudly presents Enchanting Tales, 4:00pm, February 7th, 2016, in Mabry Concert Hall, located at Austin Peay State University. The Sunday afternoon concert spotlights award-winning composer Jeffrey Wood's world premiere of Different Bodies.
The performance opens with Rossini's charming Il signor Bruschino Overture, taking the audience through a full spectrum of contrasting musical fables and emotional tales, concluding with Maurice Ravel's popular Mother Goose, a magical work that tells the story of Sleeping Beauty and other fairy tales.

Clarksville, TN – The Cumberland Bank & Trust Winter Baroque concert will be presented by The Gateway Chamber Orchestra at the Madison Street United Methodist Church, December 6th, 2015 at 3:00pm.
Gateway Chamber Orchestra's holiday concert tradition features Charpentier's inspirational Mass based on traditional French Christmas carols (Noels).