Written by Katherine Lee Goyette
Associate Attorney, Fendley & Etson, Attorneys at Law

Clarksville, TN – Fendley & Etson is a family run law firm located downtown in the historic Poston Building. The firm handles a wide variety of legal matters, including personal injury, bankruptcy, criminal defense, social security disability, consumer law, family law and estate planning.
Fendley & Etson was recently nominated by the Military Spouse J.D. Network's Member's Choice Award, which is a national award recognizing employers that go the extra mile to support military spouse attorneys as they build careers in the legal profession.

Clarksville, TN – Country Music Star John Rich, of the multi-platinum duo "Big and Rich", and now whiskey purveyor, will be making an appearance at Bill's Package Store on Thursday, April 26th, 2018 from 11:00am to 1:00pm.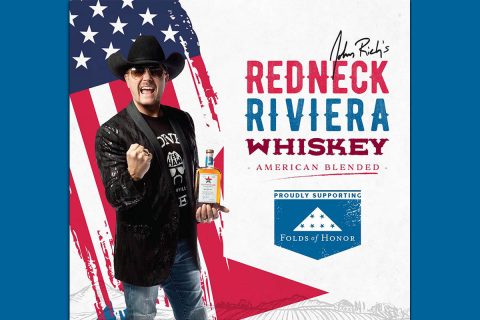 [Read more]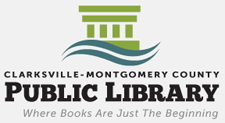 Clarksville, TN – The 101st Airborne Division (Air Assault) Band will perform in the atrium of the Clarksville-Montgomery County Public Library on Tuesday, December 12th from 6:00pm–7:00pm.
The show will feature several different types of musical groupings for an hour-long concert. Musical offerings will be holiday standards played both traditionally and with a jazzy flair and with vocal performances by band members.

Clarksville, TN – This September, Austin Peay State University will commemorate the anniversary of the 9/11 terrorist attacks with a special community art project, Honoring 9/11 through Art and Art Therapy.
The program, conceived by Ken Shipley, APSU professor of art, and Melody Shipley, ceramic artist, is designed to support and engage individuals reflecting on the sacrifices of those who died on September 11th, 2001, and to honor those who rose in service and continue to serve as a result of that tragedy.

Nashville, TN – Girl Scouts of Middle Tennessee (GSMIDTN) donated 37,444 boxes of Girl Scout Cookies to Fort Campbell soldiers through its Gift of Caring program on March 17th. This donation amount was a 20.37% increase from last year's gift.
Through Gift of Caring, Girl Scouts are able to show their appreciation for men and women in uniform or support those in need by giving them Girl Scout Cookies.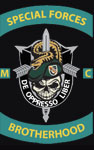 Clarksville, TN – The Special Forces Brotherhood Motorcycle Club (SFBMC), a non-profit organization, comprised of active duty and retired Green Berets, hosts the Gold Star Memorial Concert to honor and raise funds for Special Forces Association, a charitable organization that support Gold Star Families.
This year's concert features Confederate Railroad, Mary Shara (from the Voice), The Matt Poss Band and Odiss Kohn. The concert will be held at the Wilma Rudolph Event Center at Liberty Park. Doors will open at 3:30pm. Tickets in advance at $15.00 and $20.00 at the door.
[Read more]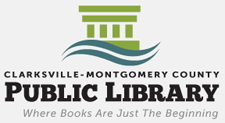 Clarksville, TN – The 101st Airborne Division Band from Fort Campbell, KY will be performing in the atrium of the Clarksville-Montgomery County Public Library at 6:00pm on Tuesday, December 13th.
The show will feature several different types of musical groupings including a brass quintet and a jazz combo for an hour-long concert.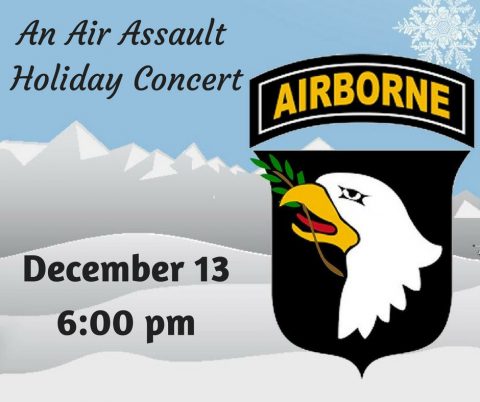 [Read more]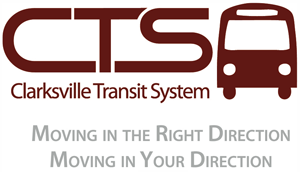 Clarksville, TN – The City of Clarksville Transit System (CTS) has received nine new paratransit vehicles. Funding was received for all nine vehicles through the Enhanced Mobility of Seniors and Individuals with Disabilities Grant Program. The total funding received was $367,311.
These vehicles will average 110 trips per day and began to service the community on December 7th.

Clarksville, TN – Active duty military and veteran students graduating from Austin Peay State University in December will be honored with an APSU military coin and a special cord to wear with their commencement regalia.
The military and veteran graduate recognition and coin presentation ceremony, with the theme "All Hail to Those Who Serve," is scheduled for 5:00pm, Wednesday, December 7th in the Mabry Concert Hall, located inside the Music/Mass Communication Building on the University campus. The event is open to the public.
APSU to Have Increased Autonomy with Local Governing Board

Clarksville, TN – Tennessee Governor Bill Haslam has appointed eight individuals to the newly created institutional governing board at Austin Peay State University.
The purpose of the appointments is to give the University increased autonomy to support student success as the state continues its Drive to 55 Initiative. Austin Peay State University's governing board is one of six to be appointed by the governor, a result of the governor's FOCUS Act passed by the Tennessee General Assembly earlier this year.