Clarksville, TN – Volunteers are needed from 9:00amto 1:00pm Saturday, August 26th, 2017 for the Fletchers Fork Stream Cleanup.
The Clarksville Street Department is hosting the event to improve water quality by picking up trash and other debris littering the bank of Fletchers Fork.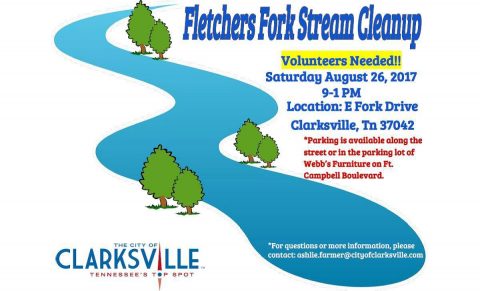 [Read more]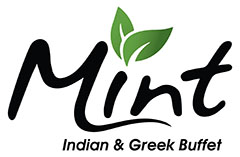 Clarksville, TN – On Monday, March 13th, 2017, Mint Indian & Greek Buffet resturant held their grand opening.
Mint Indian & Greek Buffet is not your typical buffet. The spices, the sauces, and items are robustly cooked and seasoned to perfection.
There are five buffet tables providing a wide selection of Indian and Greek cuisines; including all you can eat Gyros.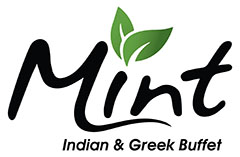 Clarksville, TN – On Tuesday, March 14th, 2017 the Mint Indian & Greek Buffet restaurant on Fort Campbell Boulevard will hold it's grand opening at 11:00am.
Mint Indian & Greek Buffet features one of the largest buffet lines in Clarksville-Montgomery County, with a wide selection of Indian and Greek cuisines; including all you can eat Gyros, and their signature lamb pizza!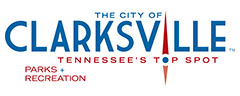 Clarksville, TN – The Clarksville's Parks and Recreation department invites you to enjoy New Providence Pool, located at 168 Cunningham Lane, this fall and winter!
New Providence Pool opens its doors for its indoor season on Monday, December 5th.
New Providence Pool is the only public indoor pool in the City of Clarksville.

Clarksville, TN – On Tuesday, August 23rd, 2016 the Goodwill Career Solutions Center at 2001 Needmore Road will host a job fair for HG Staffing from 11:00am until 2:00pm.
HG Staffing seeks to fill operator, forklift and production positions in Clarksville. Starting pay rate is $10.25- $10.75 per hour.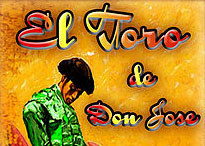 Clarksville, TN – El Toro de Don Jose at 1200 Fort Campbell Boulevard has the best Mexican food I've ever eaten. Picture taco shells that are so thin, so crisp, so light that they wrap perfectly around a hefty portion of meat, cheese, and lettuce. Add some sour cream, beans and rice and you have a perfect meal.
One person I know actually ate there eight times in one week at El Toro. Why? Because everything he tried was perfection. According to this faithful customer, the fajitas are great–either steak, chicken or shrimp. He says they are the best in Tennessee and he's eaten Mexican food from Memphis to Knoxville and no one else can touch them.
Night provided to raise money for any need, no matter how small.

Clarksville, TN – A recent search for Clarksville, TN on GoFundMe.com revealed 1,837 instances where people in the community were reaching out to others for help. These are typically individual needs which have overwhelmed the financial abilities of the person in need.
"The need in our community is great," said Billy Frye, Owner of Magic Wheels Skate Center. "I had to find a way to make a difference." [Read more]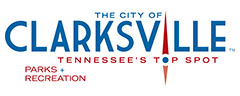 Clarksville, TN – In order to provide a fun experience for participants in the Tennessee Wildlife Resource Agency (TWRA) Youth Fishing Rodeo on Saturday, June 6th, 2015 the Liberty Park pond will be closed to the public beginning at sunrise on Sunday, May 31st until sunrise on Sunday, June 7th.
The remainder of Liberty Park will be open to the public.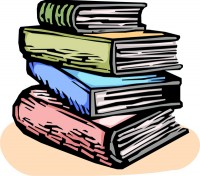 Clarksville, TN – The 50 Magnificent Men Book Release and Signing Event is one moment in time to be held in Clarksville, TN, Sunday, May 31st from 1:00pm-4:00pm at the Wilma Rudolph Event Center, Clarksville,TN.
The book Magnificent Men compiled by Author and Visionary Treva R. Gordon, of Clarksville, TN combines 50 stories from men who have each authored their very own chapter to share inside the book Magnificent Men, and each share their personal stories of inspiration and faith.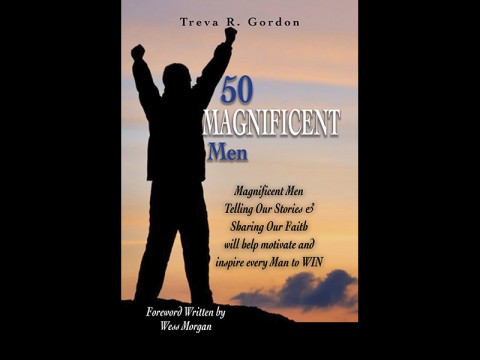 [Read more]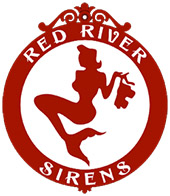 Clarksville, TN – The Red River Sirens next home bout is Saturday, May 16th against the Marietta Derby Darlins. Come out and catch some awesome derby action and help out our local community.
The Sirens will be taking item donations for the Montgomery County Friends of the Shelter. A portion of the proceeds of the game will also be going to the shelter.
The Red River Sirens are a non profit organization. They volunteer in the community and help out other non profits.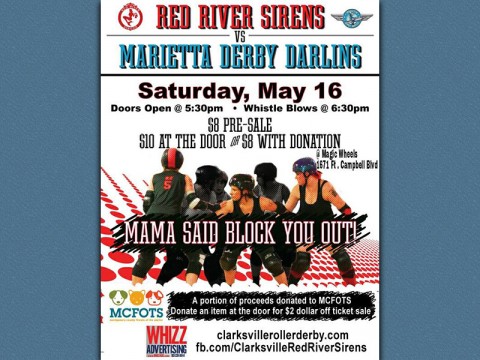 [Read more]