Severe winter weather, flu disrupting blood donations

Nashville, TN – Winter storms and the flu don't just mean a lot of people are missing work and school – it also means they can't keep their American Red Cross blood and platelet donation appointments.
The Red Cross is urging healthy donors of all blood types to roll up a sleeve to help maintain the blood supply for patients in need.

Clarksville, TN – After snow and ice delays, Urgent Team, one of the Southeast's largest independent operators of urgent and family care centers, has finally opened in Clarksville at 1690 Fort Campbell Boulevard in front of Walmart.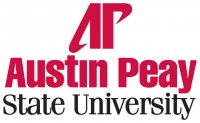 Clarksville, TN – Dr. Antonio Thompson, Austin Peay State University associate professor of history, sat in his office after final exams last December, contemplating the moral implications of killing a zombie.
"If it's caused by a virus, then theoretically it could be cured," he said. "So what's your legal obligation to zombies? Are they humans, monsters, animals?"
His wife, APSU associate professor of biology Dr. Amy Thompson, was more concerned with how the undead came to take over the world.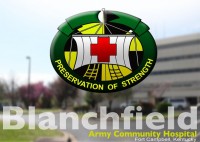 Fort Campbell, KY – Blanchfield Army Community Hospital (BACH) is now prepared to administer the influenza (flu) vaccine to local TRICARE beneficiaries. Hospital staff members will determine whether the nasal spray or shot form of the vaccine is appropriate for each patient based on their age and medical history.
"Getting vaccinated provides the best protection against the flu and keeps you from spreading this severe illness to your family, friends and coworkers," said acting Preventive Medicine chief Lt. Col. Kirsten Anke. People can also avoid getting or spreading the flu virus by washing their hands regularly and covering their cough or sneeze with a tissue or their sleeve, instead of into their hands. [Read more]