Visit Clarksville

Clarksville, TN – The Visit Clarksville board of directors announces that Tom Kane has been named chairman for the 2018-19 year, which began July 1st, 2018.
Kane is president and CEO or Fortera Credit Union, a position he has held for six years. Kane is originally from Wisconsin, but has worked in financial services in numerous locations across the country for 25 years. He also served as chairman of the Aspire Clarksville Foundation in 2016-17.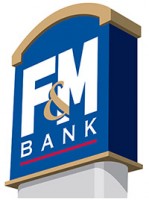 Clarksville, TN – During a 12-month period when Montgomery County's total bank deposits jumped by $175.8 million, F&M Bank remained in the top position among FDIC-insured banks with a 19.01% market share. It is the 14th consecutive year that F&M has maintained its market-leading ranking.
The fact that seven of the 11 Montgomery County banks have 10% or more of deposit market share underscores the extraordinary competitiveness within the market.
The updated market share reports – recently posted on the FDIC website – are based on federally insured deposits of banks and thrifts through June 30th, 2017.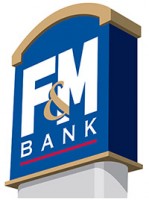 Clarksville, TN – For the 13th consecutive year, F&M Bank holds the top position in Montgomery County's market share of deposits, according to the FDIC annual summary of insured deposits published last Friday (September 30th). F&M also retained its top position in Stewart County, a ranking it achieved in 2015.
Annual market share reports are based on FDIC-insured deposits of banks and thrifts through June 30th, and includes 11 financial institutions in Montgomery County and three in Stewart County.

Montgomery County, TN – Montgomery County Sheriff's Office Explorers Post 600 is having a Car Wash this Saturday July 23rd from 9:00am to 3:00pm.
It will be held again at First Advantage Bank at 1929 Madison Street (In front of Tradewinds South Plaza / across from Barksdale Elementary).
Sheriff Norman Lewis formed Explorer Post #600 in order to prepare the selected youth of Montgomery County to become responsible and caring adults through their experiences with the post.

Clarksville, TN – The Clarksville Area Chamber of Commerce Military Affairs Committee has announced that Warrior Week 2016 will be held on May 5th, 6th and 7th, sponsored by First Advantage Bank.
This annual celebration honors all local military men, women, and their families by providing free events and activities for the entire family.
Share Lead; Takes over Top Spot in Stewart County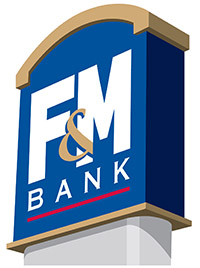 Clarksville, TN – F&M Bank continues to be the top bank in Montgomery County in deposits according to a newly published report released this week by the Federal Deposit Insurance Corporation. The report, which tracks all 11 FDIC-insured institutions in Montgomery County, shows F&M holds $389 million or 17.23 percent of local deposits. This is the 12th consecutive year F&M has claimed the number one spot in the intensely competitive Montgomery County market.
Overall, deposits in Montgomery County rose by 3.1 percent to $2.2 billion for the year through June 30th, which is slightly below the national average increase of 3.8 percent. Despite the increase in deposits, the deposit market share ranking among local institutions remains the same as last year.
Clarksville, TN – On Saturday, May 9th, Hilltop Supermarket held a Spring Festival event, "Karing for Kenai". The event was a fundraiser for Kenai Payes Langley who was diagnosed with a rare form of cancer.
Kenai is a beautiful 13 year-old-young lady who lives in Clarksville, TN, with her mother and older sister, Hailey. Kenai is battling Stage 3 Clear Cell Adenocarcinoma Cancer. She has 8 tumors in the surrounding areas of her reproductive system.
Clarksville, TN – This Saturday, May 9th, Hilltop Supermarket is hosting "Karing for Kenai" Spring Festival. The Spring Festival is a fundraiser for 3-year old Kenai Payes Langley who was diagnosed with a rare form of cancer.
There will be a yard sale from 7:00am until 3:00pm. Hilltop is still taking donations that can be dropped off at the store anytime.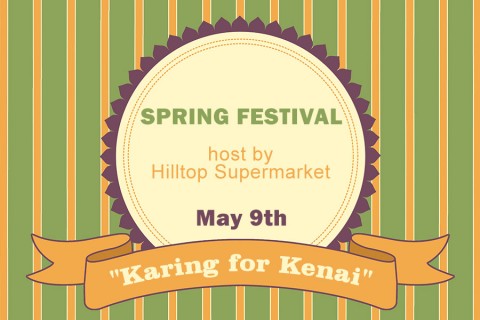 [Read more]

Clarksville, TN – United Southern Bank (USB) is proud to announce the addition of Jeannette Williams to the staff of USB Wealth Management. She comes to USB with 13 years of Financial Service experience.
Williams started her financial career with an independent Wealth Management firm and continued with John Hancock Financial Services in Sarasota Florida and most recently with First Advantage Bank in Clarksville, TN.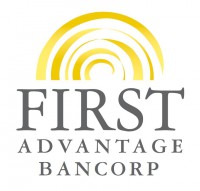 Clarksville, TN – First Advantage Bancorp (OTCQX: FABK), the holding company of First Advantage Bank, announced net income of $3.252 million for the year ended December 31st, 2014, up 6.0% from $3.068 million in 2013. Basic and diluted earnings per share were $0.86 and $0.80, respectively, compared to $0.78 and $0.73, respectively, in 2013.
Net income for the fourth quarter 2014 was approximately $1 million compared to $1.2 million for the fourth quarter of 2013. The decrease in net income was primarily attributed to lower mortgage-related fee income. [Read more]