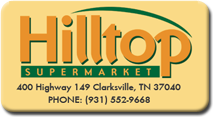 Clarksville, TN – Hilltop Supermarket put on a spectacular Car and Fireworks show for the community Friday night, June 29th, 2018. Hundreds of people came out to see one fantastic fireworks display.
The evening began with a car show setup beside the store. The car show consisted of vehicles, both classic and newer. There was even a drag racing funny car on display.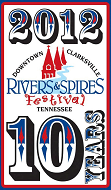 Clarksville, TN – The second day of the 2012 Rivers and Spires Festival started out just as glorious as the first, but by early evening rain had forced the premature closure of the event for the day. Saturday looks to be clear and cool with highs in the high 50's.
The 101st Airborne Division Rock band opened the day on the Strawberry Alley stage which has been overhauled for the opening of the of the Screaming Eagle Trail during a special event held at the Rivers & Spires Festival. The 13th of 16 self-guided driving tours in the Discover Tennessee Trails & Byways program, The Screaming Eagle travels 353 miles from Nashville throughout other cities in Middle Tennessee. Clarksville's Strawberry Alley is one of the stops on the trail.