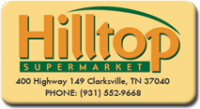 Clarksville, TN – Hilltop Super Market held their 22nd annual Easter Egg Hunt on Saturday, April 15th, 2017. The weather was nice and warm with a cool breeze that kept it from being hot. The event kicked off at 11:00am and the Easter Egg hunt began at 2:00pm.
There were several different activities for everyone to enjoy. There were inflatable bounce houses provided by U Jumpin' Foulks, face painting done by Montgomery Central High School Cheerleaders, cupcake decorating, a duck pond, and other games.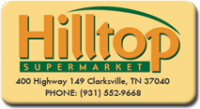 Clarksville, TN – Hilltop Super Market will hold their 22nd Annual Easter Egg hunt on Saturday, April 15th, 2017. Festivities will begin at 11:00am with the egg hunt starting at 2:00pm sharp.
There will be games, cup cake decorating, inflatables, face painting, bounce houses, food, fun and prizes for children of all ages. Best of all, Everything is free.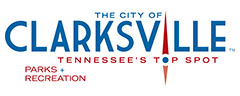 Clarksville, TN – On Saturday, April 8th, 2017 the Clarksville Parks and Recreation held their 5th annual Wettest Egg Hunts at the New Providence pool, located at 166 Cunningham Lane.
There were inflatables for everyone to enjoy as well as face painting, egg dyeing and a not so typical egg hunt. The Easter Bunny also was seen hopping around.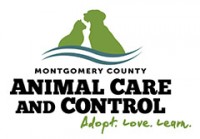 Clarksville, TN – On Saturday, October 29th, 2016, Montgomery County Animal Care and Control will hold "Be A Super Hero … and Adopt!" event from 10:00am until 3:00pm.
All adoption fees will be waived in memory of Scotti Reif Jr., a true superhero and pet lover. Please share and encourage everyone to adopt and be a superhero like Scotti.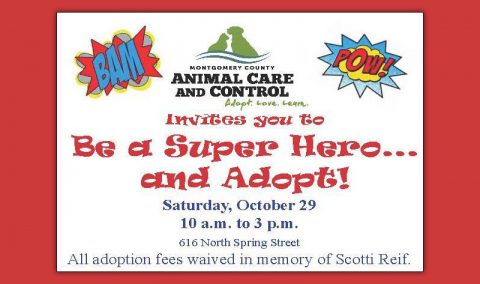 [Read more]

Clarksville, TN – From the main stage to City Hall, Strawberry Alley was packed Friday night, August 12th, for the last Jammin in the Alley of the 2016 season. There was 800 plus people in Downtown Clarksville enjoying the music and festivities.
Things were a little bit different Friday night. There was an opening band, Life in Technicolor that went on at 6:00pm and then the Nightmasters took the stage at 7:00pm.

Clarksville, TN – On Friday, August 12th, 2016 the last Jammin in the Alley for this year will be held in Downtown Clarksville.
The musical entertainment will kick off at 6:00pm with Life in Technicolor. At 7:00pm, Nightmasters will take the stage and finish off the night.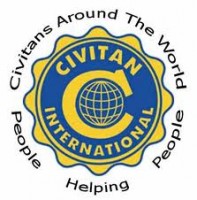 Cunningham, TN – On Saturday, July 30th, 2016 the Central Civitan Club hosted the 108th annual Lone Oak Picnic at the Central Civitan Building. The event began at 10:00am and went on until around 3:00pm.
There was plenty of good conversations, entertainment and great food to go around. Those running for office were allowed to address those in attendance starting at 11:00am.
"We had a pretty good crowd this year. Appreciate everyone being here. If you weren't able to be here, I'm sorry you missed it. Maybe you can be here next year," said Larry Pitts with Central Civitan.

Clarksville, TN – Friday night, the place to be was Strawberry Alley for this summer's third Jammin in the Alley concert. Due to rain in the forecast, the event started at 6:30pm instead of 7:00pm.
Joe Padula of The Joe Padula Show on 1400am WJZM said, "It's great to be here at Jammin in the Alley, the downtown party with a purpose to help not only grow Downtown Clarksville but to create awareness of what's down here, the businesses, the people and the live music. And tonight, The Joel Brown Band is here providing the live music. It was fantastic."

Clarksville, TN – Tonight, July 8th, 2016, make your way to Downtown Clarksville for Jammin in the Alley. The musical entertainment will be the Joel Brown Band.
The concert kicks off at 7:00pm on Strawberry Alley and goes until 10:00pm.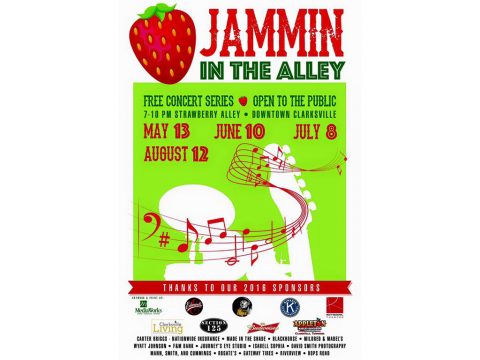 [Read more]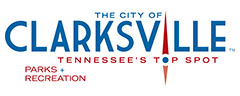 Clarksville, TN – Clarksville Parks and Recreation is joining forces with the Clarksville Police Department to bring forth "Bridging the Gap" as a part of the Mayor's Summer Night Lights program on Wednesday, June 22nd at the Kleeman Recreation Center.
The event will take place from 5:30pm to 9:00pm.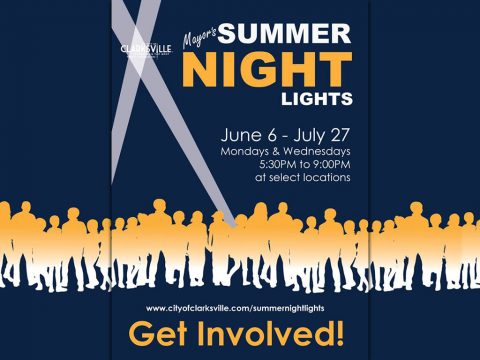 [Read more]