Clarksville, TN – Shiloh Industries is gearing up for new product production in Clarksville-Montgomery County's Corporate Business Park with the first new die cast machine expected to be installed this week.
The company's soon-to-be local plant manager, Gerald Craycraft, met with the Industrial Development Board this week to announce new improvements and new product lines to Shiloh's original plans since purchasing Contech in August 2013.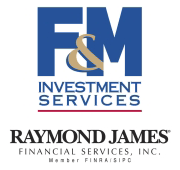 Clarksville, TN – Each quarter, the Raymond James Investment Strategy Committee completes a detailed survey sharing their views on the investment environment, and their responses are the basis for a discussion of key themes and investment implications covered in this quarter's Investment Strategy Quarterly.
Read an overview of the key themes below, or download the entire publication for a more thorough view of the markets and the economy.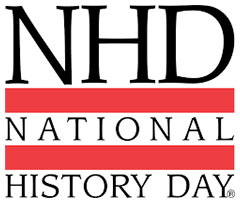 Washington, D.C. – Whitney Joyner of Northeast Middle School is one of only 18 middle and high school educators selected to participate in Understanding Sacrifice, a partnership between National History Day®, the Roy Rosenzweig Center for History and New Media, the American Battle Monuments Commission (ABMC), and the National Cemetery Administration (NCA).
When the program kicks off in November 2016 every educator will select one American who is buried or memorialized at an ABMC or NCA cemetery in San Francisco, Honolulu, or Manila.
Participants will conduct in-depth research on the life of this Fallen Hero using local and national historical resources.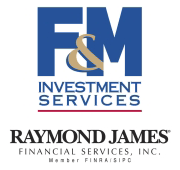 Clarksville, TN – Financial market headwinds for the next six to twelve months include political uncertainty in the U.S., a strengthening U.S. dollar, significant uncertainty surrounding Britain's recent referendum on leaving the European Union ("Brexit"), and earnings growth.
Tailwinds include low oil prices, an improving labor market, and a low interest-rate environment.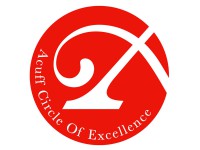 Clarksville, TN – Jazz in June, The Acuff Circle of Excellence's annual celebration of the arts with jazz, food and wine, will be from 5:00pm-7:00pm on Friday, June 20th, at Beachaven Vineyards and Winery. The public is invited to attend.
At this event, longtime Clarksvillian Marge Lillard will be honored for her contributions on the stage as an actor and dancer. She'll receive the Full Circle Award, presented annually to a living Tennessean who has had a consequential impact on arts and culture in Montgomery County over many years of direct involvement through innovative work, philanthropy or leadership. The recipient is selected by the Acuff Circle of Excellence Advisory Board.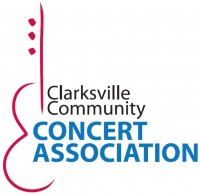 Clarksville, TN – French vocalist Cyrille Aimée will headline this year's 55th Annual Mid-South Jazz Festival at APSU in collaboration with the Clarksville Community Concert Association at 7:30pm Saturday, April 2nd, 2016.
Tickets are $25.00 for adults, $5.00 for students and free for Austin Peay State University students. More information can be found at www.clarksvillemusic.org or 1.877.811.0200.
A rising star, JazzTimes Magazine said "It is impossible to not be charmed by French moppet Cyrille Aimée and her infectious joie de vive." The Wall Street Journal agreed, describing Aimée as "astonishing, creative…with a brilliant sound, fresh ideas, impeccable rhythm and an overall approach that honors tradition without being shackled to the past."

Clarksville, TN – The Bayeux Tapestry, a medieval embroidery that depicts the Norman invasion of England in 1066, contains such elaborate details that only a male artist could have produced it.
As one critic pointed out, it's impossible for a woman to have stitched such accurate-looking military weapons and uniforms.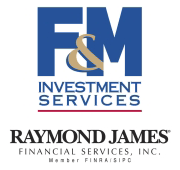 Clarksville, TN – The first three trading weeks of the year have been marked by volatility in the domestic and global equity markets, garnering the attention of investors and the financial media.
There's a lot going on with stocks stumbling, bond yields falling and oil prices declining. So, it may be helpful to separate the noise from the underlying fundamentals.
Despite slowdowns in China and Europe, domestic economic growth has held up fairly well, supported by job growth and stronger consumer spending power.

Clarksville, TN – Dr. Dewey Browder, retired chair of the Austin Peay State University Department of History and Philosophy, is interested in all things European. He is particularly fond of German foods, and among the delicacies he favors are Schnecken, which are more commonly known here by the French name "escargots."
In his living room, which is crowded with books on European history, dozens of German nutcrackers stand on the mantle to commemorate the holiday season.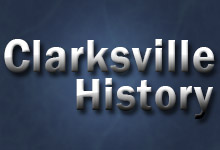 Clarksville, TN – Every human being has worth and deserves dignity. "Everyone matters" is an incredibly powerful humanitarian ideal, and one upon which the United States seems to continually both build and define. We hear the whispers of this ideal within the words of the Declaration of Independence.
"We hold these truths to be self-evident, that all men are created equal, that they are endowed by their Creator with certain unalienable Rights, that among these are Life, Liberty and the pursuit of Happiness.
The generation of Americans which fought to free us from the tyranny of Europe in the late 18th Century probably could not have grasped how these words, and the spirit of the ideal they reflect would be used by subsequent generations to form the nation we live within today.