Clarksville, TN – Whether it was on the big or small screen, there's a good chance you heard how Austin Peay State University Associate Professor of music, violin and viola Dr. Emily Hanna Crane spent her summer vacation.
That's because the Department of Music's coordinator of orchestral strings participated in a series of recording sessions at Nashville Music Scoring in Nashville, performing on scores for numerous major motion pictures, television shows and video games.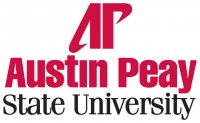 Clarksville, TN – A group of seven Austin Peay State University faculty members recently completed a new program at the school aimed at promoting excellence in teaching.
The APSU Office of Academic Affairs, the Title III Center for Teaching and Learning and the APSU Center for Extended and Distance Education recently co-sponsored the Faculty Teaching Program, which solicited a diverse group of top applicants from throughout APSU's different colleges and academic departments.
APSU Guitar Professor Stanley Yates To Perform Free Concert
Clarksville TN – Internationally-renowned concert guitarist and APSU Professor of Music Dr. Stanley Yates will present a recital of solo and chamber music at 7.30pm on Thursday, September 27th in the Concert Theater of the Music-Mass Communication Building on the APSU campus.
His program will include solo guitar music by baroque composer Giuseppe Antonio Brescianello, Czech composer Stepan Rak, and Brazilian guitarist Baden Powell de Aquino.
The concert will also include the first modern performance of a recently-discovered early nineteenth-century adaption for violin, viola and guitar of Mozart's popular opera 'The Magic Flute,' assisted by APSU violin professor Dr. Emily Hanna Crane and Nashville violist Michael O'Gieblyn.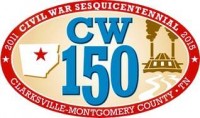 Clarksville, TN – Author Tom McKenney will discuss and be available to sign his book, Jack Hinson's One Man War at Fort Defiance Civil War Park & Interpretive Center on Tuesday, April 17th from 5:00pm to 8:00pm.
Free and open to the public. Books will be available for purchase at the event. Contact Fort Defiance at 931.472.3351 or www.fortdefianceclarksville.com.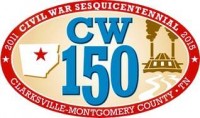 Montgomery County, TN – The Clarksville Montgomery County Civil War Sesquicentennial Commission is gearing up for numerous events and commemoration activities in the Clarksville-Montgomery County area.
Over the next three months, there will be a variety of offerings, for young and old alike, to reflect, relive and learn about Clarksville and Montgomery County's role in the Civil War.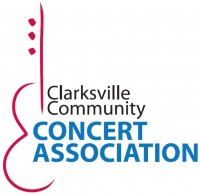 Clarksville, TN – The Claremont Trio, widely regarded as the premier piano trio of its generation, comes to Clarksville this Friday, October 14th as part of the Clarksville Community Concert Association 2011-12 series.
The Claremont Trio is sought after for its thrillingly virtuosic and richly communicative performances. These truly remarkable and personable musicians are known to "put the life back into music" says Dr. Morton Goldberg of Lebanon, Tennessee who heard them in concert in Boston.