Clarksville, TN – Take a trip back in time to the not-so-distant past when flannel was the height of fashion and mix tapes were the language of love. A coming-of-age musical inspired by Matthew Sweet's 1991 breakthrough pop/rock album of the same name, "Girlfriend" plays theotherspace at the Roxy Regional Theatre for four nights only, February 25th through March 5th.
Set in small-town Nebraska in the early '90s, "Girlfriend" explores the relationship between two young men who appear to have little in common yet are intensely drawn together.

Clarksville, TN – Local youth will have the opportunity to work alongside professional actors when the Roxy Regional Theatre holds children's auditions for the roles of Scout, Jem and Dill in "To Kill A Mockingbird" on Friday, February 15th, 2019 at 5:00pm.
Interested auditionees should email to be added to the audition list.
Children should come prepared with the Scout/Jem/Dill scene from the play, available at www.roxyregionaltheatre.org/auditions. To avoid distractions, parents will be asked to wait in the lobby during the auditions.

Clarksville, TN – Swing's the thing on the corner of Franklin and First in Historic Downtown Clarksville this month as F&M Bank proudly presents the '30s and '40s musical revue "The All Night Strut!" at the Roxy Regional Theatre.
A delightful romp through the dance and music of the 1930s and '40s, "The All Night Strut!" is bursting at the seams with jazz, blues, bebop and American songbook standards, weaving together the work of such legendary songwriters as Hoagy Carmichael, Frank Loesser, Duke Ellington, Johnny Mercer, Cab Calloway and the Gershwins.
Clarksville's First Thursday Art Walk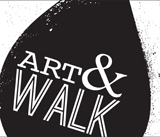 Clarksville, TN – Produced by The Downtown Clarksville Association, Clarksville's First Thursday Art Walk is a free, self-guided tour spanning a 5-block radius that combines visual art, live music, engaging events and more in the heart of Downtown Clarksville.
With 10+ venues, bars and businesses participating each month, the First Thursday Art Walk in Clarksville is the ultimate opportunity to savor and support local creative talent.

Clarksville, TN – The Customs House Museum and Cultural Center is located in historic downtown Clarksville, Tennessee. Come explore an entire city block featuring large gallery spaces filled with fine art, science and history.
Some of the events in February at the Museum are: The Nature of Things: Alison & Frank Lyne, Dane Carder: The Healing Game, The Photography of Nathan Collie, Matthew Deric Gore: Setting the Stage, Twentieth Anniversary of the Tornado and Hands-on Activities: Build a Toothpick Structure.
Clarksville Downtown Market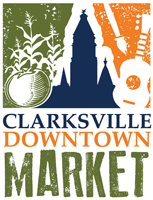 Clarksville, TN – The Clarksville Downtown Market is accepting vendor applications for its 2019 season. Since opening in 2009, the Downtown Market each year has been voted the American Farmland Trust's "People's Choice" winner as the best farmers' market in Tennessee.
The 2019 market season will be 8:00am to 1:00pm Saturdays from May 25th to October 12th in downtown Clarksville on Public Square.
The fee for a full-time vendor, selling at all 20 market days, is $225.00 or $700.00 for food trucks. The fee for part-time vendors, selling at 10 market days, is $175.00. Fill-in vendors pay $25.00 per market day or $45.00 for food trucks. All vendor spaces include one white 10-by-10 feet tent, one table, one chair and access to electricity.

Clarksville, TN – Bring the kids to the Roxy Regional Theatre located at corner of Franklin and First in Historic Downtown Clarksville this month for a family-friendly favorite about a remarkable pig, a young girl, a spider and the friendship that binds them together.
Altra Federal Credit Union proudly presents the beloved children's classic "Charlotte's Web" at the Roxy Regional Theatre for six performances, beginning Friday, January 25th, at 6:00pm. In keeping with the theatre's traditional pay-what-you-can opening night, all tickets not pre-sold at the regular ticket price will go on sale at 5:30pm that evening for a $5.00 minimum donation.

Clarksville, TN – As December comes to a close, so does some of the exhibits at the Customs House Museum amd Cultural Center. Viewers have until December 31st to take in the photography of Price Harrison and the paintings of award-winning artist Camille Engel.
Nashville-based painter Camille Engel is a self-taught artist known for her hyper-realism nature paintings. Engel works in the "indirect layering" technique of the Dutch Masters to create her art.
Downtown Clarksville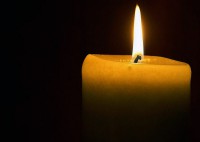 Clarksville, TN – The residents of Dog Hill Historic District in downtown Clarksville, Tennessee announce the Annual Illuminating Dog Hill holiday event.
You are invited to visit the district on the evening of December 22nd, 2018 to enjoy the candlelit luminaries which the residents of Dog Hill will have on display from 5:00pm until 8:00pm.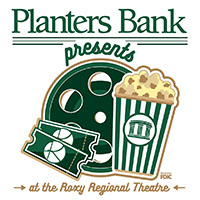 Clarksville, TN – This Sunday, join the Roxy Regional Theatre for a perennial holiday favorite and our final film of 2018! Planters Bank Presents… Frank Capra's "It's A Wonderful Life" on our big screen this Sunday, December 16th, 2018 at 2:00pm.
With the endearing message that "no one is a failure who has friends," Frank Capra's heartwarming masterpiece continues to endure, and after 70 years this beloved classic still remains as powerful and moving as the day it was made.