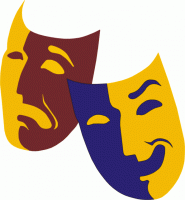 Clarksville, TN – "Boeing, Boeing", the hilarious high-flying comedy by Marc Camoletti, opens this weekend at the Cumberland Arts Centre Dinner Theatre in Downtown Clarksville.
The play involves a Paris bachelor who is keeping 3 ladies on the string. All three ladies are Air Hostesses for 3 major airlines and have 3 different schedules.
But, with the advent of the new Boeing jet planes, the schedules become harder to keep up with. Laughter ensues when all 3 ladies show up on the same day.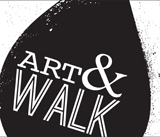 Clarksville, TN – Produced by The Downtown Clarksville Association, First Thursday Art Walk is a free, self-guided tour spanning a 5-block radius that combines visual art, live music, engaging events and more in the heart of Downtown Clarksville.
With 10+ venues, bars and businesses participating each month, the First Thursday Art Walk in Clarksville is the ultimate opportunity to savor and support local creative talent.

Clarksville, TN – The Customs House Museum and Cultural Center is located in historic downtown Clarksville, Tennessee. Come explore an entire city block featuring large gallery spaces filled with fine art, science and history.
Some of the events in August at the Museum are: Earth from Space, Olen Bryant: In Loving Memory, Women Painting Women: In Earnest, The X Housewife Portraits by Kit Kite, and Ed Nash: Terrain.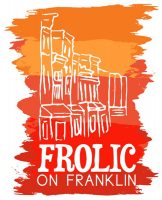 Clarksville, TN – Applications are now being accepted for booth space at the 12th annual "Frolic on Franklin: A Celebration of the Arts."
The event will be held on Saturday, September 16th, 2017 from 8:30am to 3:30pm, in the 100-block of Franklin Street in Historic Downtown Clarksville.
Coordinated by the Roxy Regional Theatre, the street event offers 30 vendor spaces for artists to showcase and sell fine arts and handcrafted items, including photography, paintings and drawings, pottery, jewelry, glass items and more.

Clarksville, TN – Local auditions for the Roxy Regional Theatre's 2017-2018 season will be held Saturday, July 29th, 2017 beginning at 10:00am.
Auditions, which are for ages 18 and up, are by appointment only. Paying and non-paying roles are available, but actors must be able to attend daytime rehearsals and performances.
Productions slated for SEASON 35 at the Roxy Regional Theatre include The Wizard of Oz, 35mm: A Musical Exhibition, Richard O'Brien's The Rocky Horror Show, A Midsummer Night's Dream: The Musical, A Charlie Brown Christmas, Eve Ensler's The Vagina Monologues, A Raisin in the Sun, Fully Committed, Roald Dahl's James and the Giant Peach, A Piece of My Heart, Marilyn/God, Annie Jr., Dames at Sea and Rodgers & Hammerstein's Oklahoma!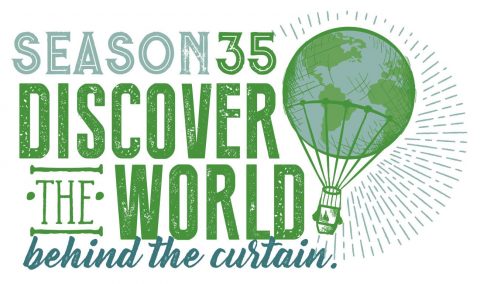 [Read more]
Clarksville, TN – The City of Clarksville has completed restoration of the Arlington Hotel monument on Second Street, thanks to the Montgomery County Historical Society and an anonymous donor.
The stone monument commemorates the Arlington Hotel, a three-story brick building that stood on the site from 1887 until it was razed in 1973. The City's Cumberland Place Parking Plaza garage was built on the site in 1992.

Clarksville, TN – Women Painting Women began as an online blog in 2009, highlighting women artists working in the figurative tradition, started at a time when the founders, Alia El-Bermani, Diane Feissel and Sadie Valeri, felt there was little support for those working in that genre.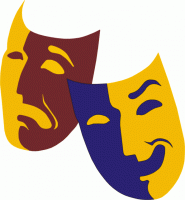 Clarksville, TN – The Cumberland Arts Centre will hold open auditions for the upcoming dinner theatre production of "Boeing, Boeing" on Sunday July 16th and Monday July 17th at 7:00pm. Roles are available for 2 males and 4 females.
This production will be directed by Art Conn and is scheduled for August 18th, 19th, 25th and 26th. Anyone wishing to audition will be asked to read from the script. The theatre is located at 710 Main Street in Downtown Clarksville.

Clarksville, TN – The art in Eric Buechel: The Familiar leaves the viewer with a feeling of observing others and been observed. Buechel' s large, cropped portraits stare eye to eye with gallery goers who are taking in scenes of people enjoying lazy summer afternoons on a boat, in a museum, and tending to bees.
The works do not only just depict every-day situations; the artist also installs the people from his life into the scenes exhibited. Such is the case of Buechel's The Viewing of the Jewish Bride.

Clarksville, TN – The Customs House Museum and Cultural Center welcomes illustrator Frank Morrison on Saturday, July 8th, 2017 on its monthly Second Saturday Free Admission day. The museum is open to the public with free admission from 10:00am – 5:00pm.
Attendees will have three opportunities to hear Atlanta artist and illustrator Frank Morrison promote appreciation of illustration as an art form, reading as an enjoyable learning experience, how children and adults benefit from viewing art, as well as talking about his road to becoming a professional artist. Morrison will present in the Turner Auditorium at 10:30am, 1:30pm, and 3:30pm.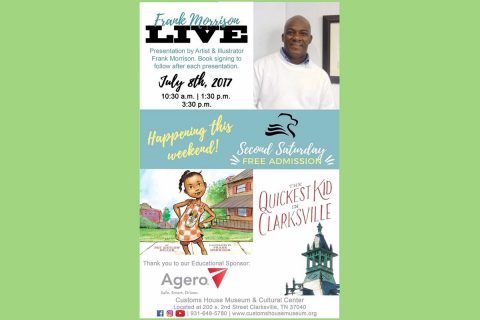 [Read more]