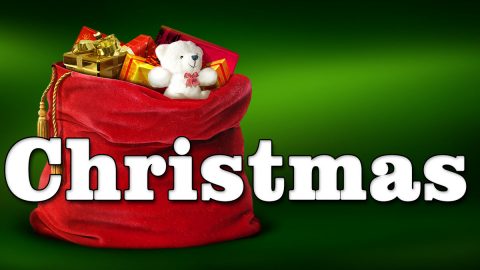 Clarksville, TN – It was a beautiful night Saturday for the 58th Annual Clarksville Christmas Parade in Downtown Clarksville. People lined the streets waiting for the start of the parade. Children were excited in anticipation of seeing the floats and Santa Claus.
Austin Peay head football coach Will Healy was the grand marshal. The theme was "Christmas Around the World".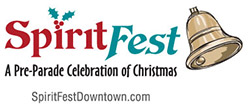 Clarksville, TN – Downtown Clarksville was the site of the 3rd Annual SpiritFest Saturday, a holiday event that preceded this year's 58th Annual Clarksville Lighted Christmas Parade.
Festivities were held in an area that included streets and parking lots between First Presbyterian Church on Main Street, Trinity Episcopal Church on Franklin Street, and the new Downtown Commons space.

Clarksville, TN – The Customs House Museum and Cultural Center is located in historic downtown Clarksville, Tennessee. Come explore an entire city block featuring large gallery spaces filled with fine art, science and history.
Some of the events in December at the Museum are: The Art of the 2Rivers Society of Painters, Tamara Reynolds: Southern Route, Veiled Abstractions: L.A. Bachman, Toys from the Museum Collection, Doggerels: The Illustrations of Edward Gilman, and Noel Night.
Deadline to register for 58th annual event is Wednesday, November 29th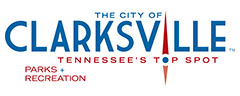 Clarksville, TN – Be a part of a Clarksville tradition by participating in this year's annual Christmas parade, hosted by the City of Clarksville and Montgomery County Government.
This night-time, lighted Christmas parade is scheduled for 5:00pm Saturday, December 2nd in downtown Clarksville.

Clarksville, TN – After the turkey and stuffing are put away on Thanksgiving night, bring your out-of-town guests to Historic Downtown Clarksville for family entertainment sure to get everyone in the holiday spirit.
Charles M. Schulz's "A Charlie Brown Christmas" opens at the Roxy Regional Theatre on Thursday, November 23rd, at 7:00pm. In keeping with the theatre's opening night pay-what-you-can tradition, all tickets not pre-sold at the regular ticket price will go on sale at 6:30pm that evening for a $5.00 minimum donation.
As an Black Friday bonus, pay-what-you-can tickets will also be available for the 8:00pm performance on Friday, November 24th, beginning at 7:30pm that evening.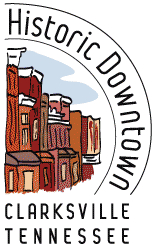 Clarksville, TN – The holidays are in full swing with the annual Holiday Open House and Small Business Saturday on November 25th, 2017. The businesses in Historic Downtown Clarksville invite you to stop by during regular business hours and enjoy some refreshments, door prizes and some special discounts.
Take advantage of this special day to enjoy the unhurried pace of shopping, where you will find some of Clarksville's most unique, independently owned shops.
[Read more]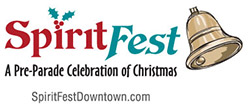 Clarksville, TN – The 3rd Annual SpiritFest, a holiday event from 2:00pm until 5:00pm on Saturday, December 2nd, 2017, will offer a bounty of free activities, including visits with Santa Claus, rides on the International Express Bus, four kids' inflatables, live music on the new Downtown Commons stage, ice skating, art and gift markets, food trucks and a live nativity with animals.
It will start three hours before Clarksville's 58th Annual Lighted Christmas Parade, which will pass by its location in Historic Downtown Clarksville.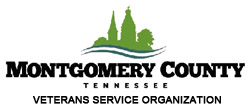 Montgomery County, TN – Dozens of entries in Clarksville-Montgomery County's annual Veterans Day Parade made their way through the streets of downtown Saturday, as hundreds lined up along the route to show respect and appreciation for our community's veterans.
A pre-parade presentation on the steps of the courthouse featured speeches by Clarksville Mayor Kim McMillan, and Montgomery County Mayor Jim Durrett, as well as the keynote speech by this year's Parade Grand Marshall CW3 John Clement, U.S. Army Ret.

Clarksville, TN – From now through January 7th, 2018, the Customs House Museum is featuring the paintings of Nashville artist L.A. Bachman in the exhibition"'Veiled Abstraction".
The acrylic and mixed media pieces are rooted in her series made from 2014 through 2016.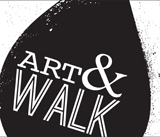 Clarksville, TN – Produced by The Downtown Clarksville Association, First Thursday Art Walk is a free, self-guided tour spanning a 5-block radius that combines visual art, live music, engaging events and more in the heart of Downtown Clarksville.
With 10+ venues, bars and businesses participating each month, the First Thursday Art Walk in Clarksville is the ultimate opportunity to savor and support local creative talent.