Clarksville, TN – Austin Peay State University's Campus Police Department is partnering with the Tennessee Highway Safety Office (THSO) for its fifth annual Seatbelts Are for Everyone (SAFE) campaign.
This statewide initiative is designed to increase seatbelt and child passenger safety restraint usage through the implementation of occupant-protection programs, public events and checkpoints throughout Tennessee. The SAFE campaign began February 1st, 2018 and concludes August 1st, 2018.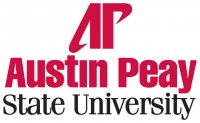 Clarksville, TN – Clarksville and Montgomery County are no strangers to severe weather, as flood, thunderstorm and tornado warnings are common occurrences in the lives of its citizens.
It is for just that reason that Austin Peay State University's emergency team has consistently reacted quickly to alert the campus community to any potential danger. For instance, whenever tornado warnings are received, APSU sends a text and an email message to students, faculty and staff, and the outdoor public address system brings weather warnings to attention.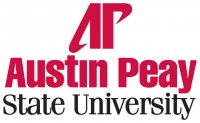 Clarksville, TN – The holiday season is a time for giving, and the Austin Peay State University Department of Public Safety recently offered members of the University community a chance to give – and be forgiven – with its "Food for Parking Fines" program.
Partnering with the Save Our Students (SOS) Food Pantry, an on-campus food pantry dedicated to providing aid to students in need, the APSU Department of Public Safety conducted its first-ever food drive. From December 8th-14th, students, faculty and staff were able to pay for their parking tickets with a donation of 10 canned food items.