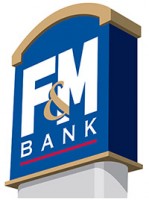 Clarksville, TN – During a 12-month period when Montgomery County's total bank deposits jumped by $175.8 million, F&M Bank remained in the top position among FDIC-insured banks with a 19.01% market share. It is the 14th consecutive year that F&M has maintained its market-leading ranking.
The fact that seven of the 11 Montgomery County banks have 10% or more of deposit market share underscores the extraordinary competitiveness within the market.
The updated market share reports – recently posted on the FDIC website – are based on federally insured deposits of banks and thrifts through June 30th, 2017.

Clarksville, TN – On Saturday, April 8th, 2017, the Montgomery County Disproportionate Minority Contact (DMC) Task Force, the Tennessee Commission on Children and Youth, the MerryInGOD Foundation and Austin Peay State University will present the 7th Annual Joint Conference on Juvenile Justice.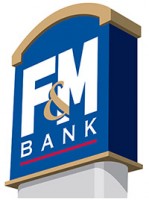 Hendersonville, TX – F&M Bank has been providing financial services in Hendersonville since 2008. Beginning January 17th, the Middle Tennessee-rooted bank is taking an ambitious step forward in Sumner County by opening a new 10,000 square foot office in the heart of Hendersonville's Indian Lake commercial district.
The spacious new facility, located at 221 Indian Lake Boulevard, replaces the bank's former quarters at 100 Bluegrass Commons. The new office will accommodate F&M's growing banking and mortgage staff and will provide customers with a dedicated mortgage services entrance.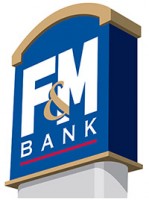 Clarksville, TN – For the 13th consecutive year, F&M Bank holds the top position in Montgomery County's market share of deposits, according to the FDIC annual summary of insured deposits published last Friday (September 30th). F&M also retained its top position in Stewart County, a ranking it achieved in 2015.
Annual market share reports are based on FDIC-insured deposits of banks and thrifts through June 30th, and includes 11 financial institutions in Montgomery County and three in Stewart County.
The 149th Meeting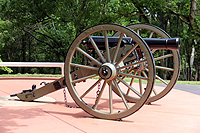 Clarksville, TN – The next meeting of the Clarksville (TN) Civil War Roundtable will be on Wednesday, September 21st, 2016 at the Bone & Joint Center, 980 Professional Park Drive, right across the street from Tennova Healthcare. This is just off Dunlop Lane and Holiday Drive and only a few minutes east of Governor's Square mall.
The meeting begins at 7:00pm and is always open to the public. Members please bring a friend or two – new recruits are always welcomed.
Topic: "The 11th Tennessee Infantry"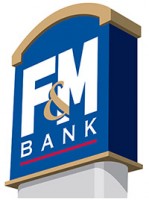 Clarksville, TN – F&M Bank is pleased to announce the rollout of its new CardValet® program for cardholders who want to manage their debit card through their mobile devices.
With the new F&M CardValet Mobile App, customers can control card spending on the go.
It is simple, download CardValet from Google Play™ or the App StoreSM and immediately begin enjoying it's features.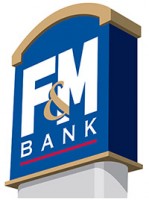 Clarksville, TN – F&M Bank was the first Mortgage lender in Tennessee approved to offer the Tennessee Housing Development Agency's (THDA) "Take Credit" program. Take Credit is a Mortgage Credit Certificate (MCC) program authorized by Congress in the 1984 Tax Reform Act.
A MCC is a not loan, it is applied for with a mortgage and permits eligible homebuyers to take a federal tax credit up to $2,000 maximum per year based on the mortgage interest paid by the homebuyer.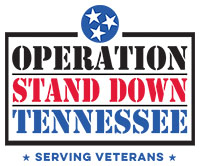 Clarksville, TN – Operation Stand Down Tennessee, located at 400 Madison Street next to Habitat for Humanity ReStore, is a military to civilian transition support program for veterans and their families.
By calling 931.896.2184 or walking in, veterans and their families can receive employment services, health service and benefits navigation, counseling services, legal consultations coordination, and housing assistance.
Served areas include Cheatham County, Davidson County, Dickson County, Montgomery County, Robertson County, Rutherford County, Sumner County, Trousdale County, Williamson County and Wilson County.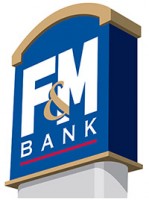 Clarksville, TN – Brad Barrett, former president of The Tennessee Bankers Association (TBA), has been named to the F&M Bank Board of Directors, according to Sammy Stuard, president and CEO.
"Brad brings a wealth of banking knowledge to F&M and his over 20 years of leadership at the helm of the TBA will contribute greatly as we seek new opportunities for growth across Middle Tennessee," commented Stuard.
Following F&M's recent sale to Nashville-area businessman Gaylon Lawrence Jr., Barrett joins the bank at an exciting time. Lawrence's ownership of Middle Tennessee's eighth largest bank will increase the bank's capital and further position F&M for continued growth.
Share Lead; Takes over Top Spot in Stewart County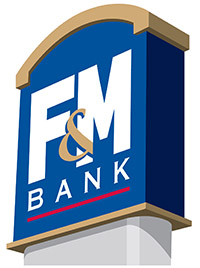 Clarksville, TN – F&M Bank continues to be the top bank in Montgomery County in deposits according to a newly published report released this week by the Federal Deposit Insurance Corporation. The report, which tracks all 11 FDIC-insured institutions in Montgomery County, shows F&M holds $389 million or 17.23 percent of local deposits. This is the 12th consecutive year F&M has claimed the number one spot in the intensely competitive Montgomery County market.
Overall, deposits in Montgomery County rose by 3.1 percent to $2.2 billion for the year through June 30th, which is slightly below the national average increase of 3.8 percent. Despite the increase in deposits, the deposit market share ranking among local institutions remains the same as last year.