Clarksville, TN – While many are familiar with their full band performances, the Cumberland Winds will feature the fine musicians from our community who make up the group during a soloist recital at the Roxy Regional Theatre on Friday, June 15th, 2018 at 7:30pm.
Featuring soloists and small ensembles performing varied styles and types of music in the intimate setting of the Roxy Regional Theatre, the evening will include performances by Richard Steffen on trumpet, Daniel Aston on tuba, Michael Stewart and Emmanual Mejeun on horn duet, Earl Corrothers and Darrin Hoffman on sax and guitar duet, Patricia Ritter and Yvonne Kendall on flute and harp duet, as well as pieces by Cumberland Winds' Saxophone and Trombone Quartets and String and Woodwind Quintets.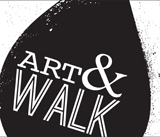 Clarksville, TN – Produced by the Downtown Clarksville Association, First Thursday Art Walk is a free, self-guided tour spanning a 5-block radius that combines visual art, live music, engaging events and more in the heart of Downtown Clarksville.
With 10+ venues, bars and businesses participating each month, the First Thursday Art Walk in Clarksville is the ultimate opportunity to savor and support local creative talent.

Clarksville, TN – The Customs House Museum and Cultural Center is located in historic downtown Clarksville, Tennessee. Come explore an entire city block featuring large gallery spaces filled with fine art, science and history.
Some of the events in December at the Museum are: My Kingdom for a Horse, Battle of the Bulge: An Overview, Eric L Hansen: Blood Rescue, Noel Night, Miranda Herrick Book Signing, and Let's Find: Toys..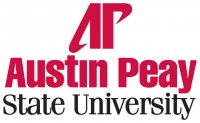 Clarksville, TN – Patrons of the arts at Austin Peay State University joined creators of art at a festive celebration at F&M Bank's Franklin Room in downtown Clarksville last week.
The annual Soiree on Franklin, in its fifth year and sponsored by the Acuff Circle of Excellence board of directors, featured representations of all of APSU's arts disciplines: music, dance and theatre, creative writing and the visual arts. This year's theme, "Coming Home to the Arts," was chosen to tie into the University's Homecoming Week.