Clarksville, TN – While many are familiar with their full band performances, the Cumberland Winds will feature the fine musicians from our community who make up the group during a soloist recital at the Roxy Regional Theatre on Friday, June 15th, 2018 at 7:30pm.
Featuring soloists and small ensembles performing varied styles and types of music in the intimate setting of the Roxy Regional Theatre, the evening will include performances by Richard Steffen on trumpet, Daniel Aston on tuba, Michael Stewart and Emmanual Mejeun on horn duet, Earl Corrothers and Darrin Hoffman on sax and guitar duet, Patricia Ritter and Yvonne Kendall on flute and harp duet, as well as pieces by Cumberland Winds' Saxophone and Trombone Quartets and String and Woodwind Quintets.
Enjoy Chocolates, Champagne, and Chamber Music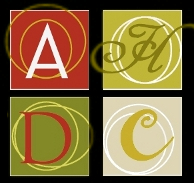 Clarksville, TN – Clarksvillians can buy Valentine's gifts from local artists, sip champagne, sample heart-healthy chocolates along with more substantial appetizers, and enjoy chamber music by Cumberland Winds at the eighth annual Valentine's Day Afternoon with the Arts, Sunday, February 12th.
The Clarksville-Montgomery County Arts & Heritage Development Council (AHDC) and F&M Bank are hosting this event from 1:00pm until 4:00pm in F&M Bank's Franklin Room, with its spectacular views of downtown and the Cumberland River.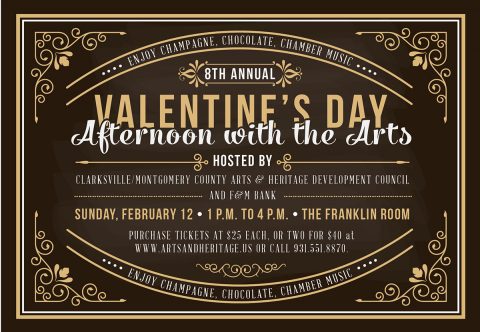 [Read more]

Clarksville, TN – The Friends of Dunbar Cave sponsor Cooling at the Cave, a family event once every year. The event was held Saturday, July 30th. This year's music was provided by Cumberland Winds Jazz Project, an 18-piece ensemble that was perfect for the venue.
Their cool jazz thrilled a crowd of more than 300—couples, families with small children, people with their well-behaved dogs, and jazz lovers of all ages. With songs like "String of Pearls," Tuxedo Junction," "Stardust," and other favorites, Cumberland Winds enchanted the on-lookers with their finesse and pleasing harmonies.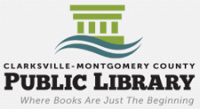 Clarksville, TN – The Cumberland Winds will play three concerts in the form of three different types of musical
groups at the Clarksville-Montgomery Public Library beginning Saturday, October 13th.
The Cumberland Winds Dixieland Band will perform jazz standards and Dixieland style music at 2:00pm on Saturday the 13th of October. [Read more]