Montgomery County, TN – The Clarksville Montgomery School System will begin taking applications for the 2013-14 CMCSS Voluntary Pre-Kindergarten starting in March.
The applications will be taken on the following dates and school sites from 4:00pm–6:00pm. [Read more]

Montgomery County, TN – Specific grade levels in 14 elementary schools and all grades at Kenwood Middle are available for open enrollment for the Clarksville Montgomery County School 2013-14 school year.
The School System has developed a limited open enrollment policy for students who wish to attend a school or program outside the area for which they are zoned. [Read more]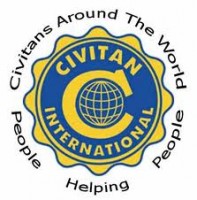 Cunningham, TN – The Central Civitan Club held the 104th Annual Lone Oak Picnic, Saturday July 28th from 9:00am to 3:00pm at the Central Civitan Building located on Alonzo Place. Cars were lining up down both sides of the street to pickup the good old fashion BBQ being served.
There was a large crowd throughout the day. At one time there were over 500 people socializing and enjoying some great food. Many were there to here the candidates in this years elections speak. At noon, 14 Federal, State and local candidates gave speeches to the attentive crowd.

Clarksville, TN – The Open Enrollment period has begun for students who wish to attend a school outside the area for which they are zoned. Applications will be accepted at CMCSS Central Office, 621 Gracey Avenue, until February 10th, 2012. [Read more]

Clarksville, TN – The Clarksville Department of Electricity is proud to be a part of another very successful science fair for Clarksville-Montgomery County students. CDE and Austin Peay State University have co-sponsor the Montgomery County Science Fair each year since it began in 1993.

Montgomery County, TN – Kindergarten roundups in CMCSS give parents and guardians the opportunity to learn more about the kindergarten experience as their children begin their academic journey.
Children who attend also will receive a complimentary backpack filled with learning activities for the summer before starting school. The backpacks are provided by the CMC Education Foundation thanks to sponsors Valerie Hunter-Kelly of Keller-Williams Realtors and Clarksville Pediatric Dentistry.
[Read more]

Clarksville, TN – US Bank's commitment to local schools as a Partner in Education has resulted in helping elementary students operate their own school banks.
Currently there are five active school banks at the following schools: Cumberland Heights, East Montgomery, Hazelwood, St Bethlehem, and Minglewood. Past partnerships included Sango, Burt and Moore as well.

Clarksville, TN – The twice national varsity cheerleading champions from Montgomery Central High School plan to give younger students some reading skills to shout about.
The cleverly titled 'CheeReader' program will launch next week with MCHS's 12 varsity and nine junior varsity cheerleaders spending time with beginning readers at Montgomery Central Elementary School. The girls will read one to two books to the students they are paired with, ask the younger students questions concerning the book's plot and help reinforce the the standards teachers are working on.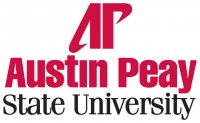 Clarksville, TN – Elementary and middle school teachers will participate in a conference that will focus on strategies for integrating science, technology, engineering and mathematics (STEM) principles into instruction in grades K-8.
The conference will be held Saturday, October 2nd in the Claxton Building at Austin Peay State University.
Keynote speaker will be Michael Wilson, manager of the APSU Geographical Information Systems (GIS). His talk will focus on ways K-8 students can display experimental or research data. [Read more]
Only July 31st, the Central Civitan Club put on the 102nd Annual Lone Oak Picnic. Several political candidates were on hand giving speeches and shaking hands. All proceeds from the picnic go right back into the community to help victims of fire to replace furniture and clothing, and into the local schools (Montgomery Central High School, Middle School and Elementary School as well as Cumberland Heights Elementary).