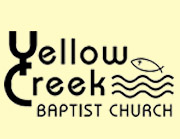 Cumberland City, TN – The weather was just perfect Saturday, April 15th, 2017 for the Yellow Creek Baptist Church annual Community Easter Egg Hunt. 326 kids along with over 600 adults came out for the event.
"It a beautiful day and I am very thankful for everybody coming out," said Brother Phillip Chambers, Senior Pastor. "It was a fun time doing this for everyone."
The egg hunt was divided into three parts, Pre-K, K-2nd grade and 3rd-5th grade. 11,000 eggs were scattered between the three fields.

Nashville, TN – Megan Hart, a graduate student at Austin Peay State University, is the first recipient of the Robert M. Hatcher Memorial Scholarship.
The $1,000 scholarship is named in honor of Bob Hatcher, who served the Tennessee Wildlife Resources Agency for 38 years including serving as the Non-Game and Endangered Species Coordinator from 1987 until 2001.
Megan completed her bachelor's degree in biology in 2015 with a perfect 4.0 grade point average. She is pursuing her master's degree in biology, focusing on conservation and wildlife biology.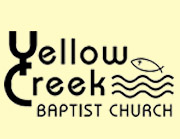 Cumberland City, TN – On Friday, April 8th and Saturday, April 9th, the Southern Gospel Singers United will hold their 2nd annual Spring Convention at Yellow Creek Baptist Church.
This two day concert is free and open to the public.
On Friday night, the performers will be Living Truth Quartet, The Believers, Yours Truly Trio, Faith's Crossing, Bethany Ellis ( Highway 22 ), The Liberty Boys, Mitchel Jon, and For Heaven's Sake.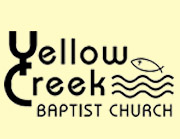 Cumberland City, TN – Yellow Creek Baptist Church held their annual Community Easter Egg Hunt on Saturday, March 26th, 2016. Registration started at 9:00am and the Easter Egg hunt began just after 10:00am.
The Easter Egg hunt was divided into three divisions: Pre-K, K-2nd grade and 3rd-5th grade. 10,000 eggs filled with candy were scattered between the three fields. Each division also had 200 eggs with tickets. Each child that registered got a ticket. Those tickets make them eligible for the door prizes.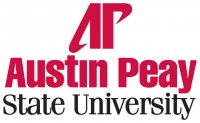 Clarksville, TN – Since 1934, the Who's Who Among American Universities and Colleges has honored outstanding campus leaders for their scholastic and community achievements.
Schools across the country nominate their top students every fall for this prestigious designation, but only the top candidates out of thousands of nominees are bestowed with the honor. This year, more than 3,000 students nationwide were given this distinction, with 43 of those impressive individuals coming from Austin Peay State University. [Read more]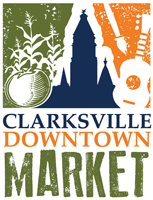 Clarksville, TN – Tucked in the hills and hollers of Cumberland City, Tennessee is the Cumberland Quilting Company studio out of Denise Coulter's basement.
After over 30 years as an Army wife, the Coulters retired outside of Clarksville. Denise has been working in the quilting industry for over 10 years and now works from her basement-turned-quilting-studio.
"I have been working with needles and thread for as long as I can remember, starting at four years old on my Nonnie's lap, sewing on a machine."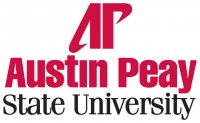 Clarksville, TN – A map of the United States hangs in an upstairs hallway of Austin Peay State University's Hemlock Semiconductor Building (HSC) with a sign above it that reads, "Where are they now?" The map is covered with arrows pointing to the companies nationwide where graduates of the University's four-year-old Chemical Engineering Technology Program (ChET) now work.
"As you can see, it is concentrated around middle Tennessee and southern Kentucky," Dr. Chester Little, director of the APSU ChET program, said. "I have one there in Topeka, KS, and one in Los Angeles. One in Ohio."