Visit Clarksville

Clarksville, TN – The Visit Clarksville board of directors announces that Tom Kane has been named chairman for the 2018-19 year, which began July 1st, 2018.
Kane is president and CEO or Fortera Credit Union, a position he has held for six years. Kane is originally from Wisconsin, but has worked in financial services in numerous locations across the country for 25 years. He also served as chairman of the Aspire Clarksville Foundation in 2016-17.

Clarksville, TN – Several downtown streets will close and the transit service will be temporarily relocate on Saturday, May 19th, 2018 when Clarksville hosts its first High Roller Criterium (crit).
The Clarksville Transit System will be staging on Cooper Place and Academy Avenue behind Cumberland Bank & Trust (off of Madison Street) during the event.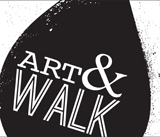 Clarksville, TN – Produced by The Downtown Clarksville Association, First Thursday Art Walk is a free, self-guided tour spanning a 5-block radius that combines visual art, live music, engaging events and more in the heart of Downtown Clarksville.
With 10+ venues, bars and businesses participating each month, the First Thursday Art Walk in Clarksville is the ultimate opportunity to savor and support local creative talent.

Clarksville, TN – The Clarksville Area Chamber of Commerce announces its 2017-18 Board of Directors.
Serving as chairman for a one-year term beginning July 1st, is Charlie Koon, Director of Workforce & Economic Development at Workforce Essentials. Koon was named the 2015 Middle Tennessee Workforce Services Employee of the Year by the Tennessee Department of Labor and in 2008 he was named Clarksville's "Citizen of the Year."
City of Clarksville, Tennessee Housing Development Agency thank lenders for helping homebuyers
Clarksville, TN – Several local lenders and real estate professionals received a hearty "thank you" this week from Ralph Perrey, executive director of the Tennessee Housing Development Agency, for their effectiveness in helping homebuyers use THDA programs.
Earlier this year, THDA announced a new program — Hardest Hit Fund Down Payment Assistance (HHF-DPA) program — which offers an additional $15,000 to homebuyers who use a THDA Great Choice mortgage to purchase a home in neighborhoods hard hit by the 2009 national economic downturn and have been slower to recover.
Still time to register to run or volunteer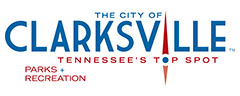 Clarksville, TN – The 39th Annual Queen City Road Race, scheduled for Saturday, May 6th, is quickly approaching and there is still time to register in person or online.
Online registration can be completed at www.cityofclarksville.com/parksrec and is available until noon on Friday, May 5th. Participants registering in person may come by the Clarksville Parks and Recreation Office, 102 Public Square, through Friday, May 6th or register onsite at Austin Peay's Foy Center the morning of Saturday, May 6th.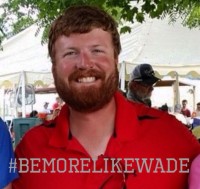 Cunningham, TN – On Saturday, July 30th, 2016 the 3nd annual "Be More Like Wade Scholarship" 5K Run/Walk will take place at the Montgomery Central Schools on Saturday, July 29th, 2017 in honor of Wade Morgan. Registration starts at 8:00am and the race is slated for 8:30am.
Tickets can be purchased online at ticketleap. Registration will also take place the day of the race.
All proceeds will be placed in the Scholarship Fund in Wade's memory. Scholarships will be given to graduating Seniors at Montgomery Central High School who demonstrate similar characteristics of #bemorelikeWade.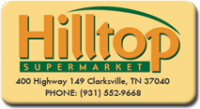 Clarksville, TN – Hilltop Super Market held their 22nd annual Easter Egg Hunt on Saturday, April 15th, 2017. The weather was nice and warm with a cool breeze that kept it from being hot. The event kicked off at 11:00am and the Easter Egg hunt began at 2:00pm.
There were several different activities for everyone to enjoy. There were inflatable bounce houses provided by U Jumpin' Foulks, face painting done by Montgomery Central High School Cheerleaders, cupcake decorating, a duck pond, and other games.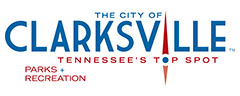 Clarksville, TN – Adults fifty years of age and up can register now through Friday, May 5th for Clarksville Parks and Recreation's 50 Plus Games.
50 Plus Games encourages participants to maintain an active lifestyle and continue participation in sports and recreational activities through friendly competitions. No experience is necessary!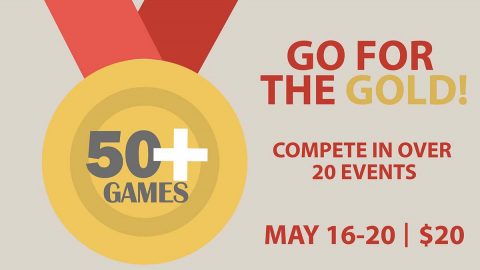 [Read more]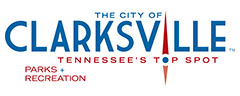 Clarksville, TN – The Clarksville Parks and Recreation and Cumberland Bank & Trust are excited to announce the winners of the 2017 Queen City Road Race T-shirt Contest.
Congratulations to Shaniya Mosley, First Place winner and 5th grade student at Burt Elementary. Shaniya's artwork will be featured on the 2017 official Queen City Road Race t-shirt.