Clarksville, TN – Clarksville unveiled its 21st public art piece this month. Twelve of the pieces – at least – are in a proximity that's easily walkable within the city's downtown core.
Murals, sculptures, fountains, and flames are among the art pieces you'll see showcased along city streets, urban trails, buildings and throughout the campus of Austin Peay State University, which is adjacent to downtown. Many of the works were designed or created by Clarksville artists.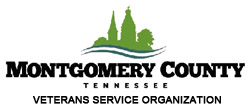 Montgomery County, TN – The Clarksville-Montgomery County Veterans Day Parade will take place on Saturday, November 11th, 2017 with pre-parade ceremonies set for 9:00am in front of the historic courthouse (south side) on Third Street in downtown Clarksville.
Keynote speaker is Army retired Chief Warrant Officer 3 John Clement, who currently serves as the Field Representative for Congressman Marsha Blackburn representing the 7th Congressional district of Tennessee.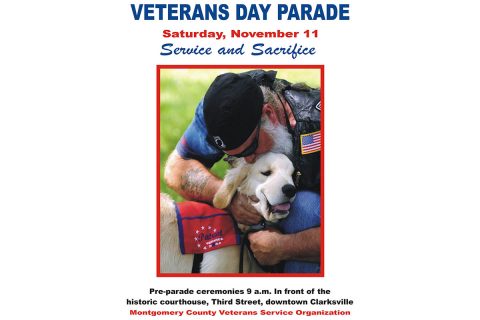 [Read more]

Clarksville, TN – New this month in the Planters Bank Peg Harvill Gallery at the Customs House Museum is a collection of works by Tennessee artist Ann Nichols. The suite of small, detailed oil paintings possess a bold presence, with duel images on each panel.
Exotic birds and flowers balance delicate eggs and fruit in each piece.

Clarksville, TN – There is a feeling of campy nostalgia to the black and white images of Nashville artist Kit Kite's X Housewife series that immediately creates empathy from female onlookers.
Ironing boards, utensils, and Tupperware are just some of the objects filling Kite's large scaled photographs.

Clarksville, TN – The Clarksville Police Department held a 5k Run/Walk to raise money for C.O.P.S. (Concerns of Police Survivors) this past Saturday, May 13th, 2017. The event was held at the Clarksville Police Department Headquarters located at 135 Commerce Street. The entry fee was $25.00.
"The weather today was perfect. There are a lot of families here and around 200 participates," said CPD Captain Scott Thornton.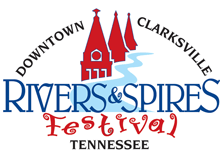 Clarksville, TN – The 15th annual Rivers and Spires Festival kicks off tonight, Thursday, April 20th, in Downtown Clarksville Tennessee from 5:00pm until 10:00pm. Chase & Ovation will headline the Public Square Stage tonight performing the music of Prince.
Rivers and Spires is an event for the whole family featuring children's activities, arts vendors, a car show, military exhibits, shopping and so much more. Those that attend will have five stages of live entertainment with over 100 performers to enjoy during the three day event.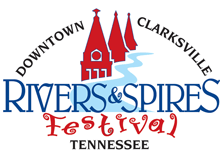 Clarksville, TN – Rivers and Spires Festival's award winning Quilts of the Cumberland event begins Thursday, April 20th at the Madison Street United Methodist Church at 5:00pm. There will be quilts of different shapes and sizes on display to the public.
The quilts will be on display all three days of Rivers and Spires, April 20th through the April 22nd. This exhibit gives people the chance to view a variety of quilts from traditional to one of a kind art quilts by local artisans.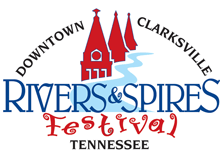 Clarksville, TN – On April 20th-22nd, 2017, the 15th Rivers & Spires Festival will be held April 20th-22nd, 2017 in historic downtown Clarksville Tennessee.
Admission and entertainment at the Festival are free and open to the public.
The following streets will be closed for the Rivers & Spires Festival in downtown Clarksville.

Clarksville, TN – The Clarksville Police Department will be holding their annual Run for C.O.P.S. (Concerns of Police Survivors) 5k Run/Walk event on Saturday, May 13th, 2917. Registration is going on now.
All proceeds will be donated to the C.O.P.S. Foundation to benefit the families of law enforcement personnel killed in the line of duty.

Clarksville, TN – The Crouch Gallery of the Customs House has been transformed into a serene chapel of art. Utility & Beauty centers on the artistic craftsmanship of the Emmanuel Glass Studio.
Located in Nashville, Tennessee, the exhibition focuses on the design work of the studio, the history and types of stained glass.