Clarksville, TN – Austin Peay State University and the Clarksville-Montgomery County School System launched a major partnership today (August 2nd) to become the state's first public education institutions to offer both Japanese and Korean language courses to students.
The new classes, funded by grants from The Japan Foundation and the ALLEX Foundation, were developed to better serve the Japanese- and Korean-owned businesses investing in this region.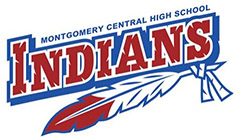 Clarksville, TN – Montgomery Central High School recently held its Class of 2018 Commencement Exercises at APSU's Dunn Center.
After the traditional processional, followed by the presentation of colors and the national anthem, Senior Class President Kymberlee McFaul stepped up to the podium to welcome everyone to Graduation 2018.
The senior choir performed, then MCHS Principal Christy Houston was up next to introduce faculty, special guests, and the ceremony's featured speakers, Valedictorian Jerrianna Thompson, and Salutatorian Alexis Lancaster.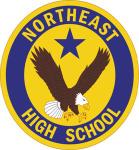 Clarksville, TN – The Northeast High School Class of 2018 graduated 308 seniors at a commencement ceremony inside APSU's Dunn Center on Saturday, May 26th.
Students wearing blue and gold entered in a traditional processional as Pomp and Circumstance played. Thousands of friends and family members filled the first two levels of the auditorium.
Members of JROTC marched to the stage for the presentation of colors, then Christina Webb sang the national anthem.

Clarksville, TN – Middle College at Austin Peay State University gathered recently for its 10th commencement ceremony, as faculty, friends and family watched 62 students receive their diplomas in APSU's Dunn Center.
Melissa Champion-Emerson, Middle College APSU Principal, took a few minutes to proudly speak of her graduating seniors.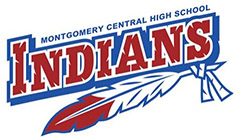 Cunningham, TN – Montgomery Central High School held its 2018 Prom at the Wilma Rudolph Event Center, with about 300 students enjoying this year's theme, Under the Stars.
Ruth Nunn is the Junior Class Advisor at Montgomery Central High School, she has been instrumental in the school's proms for 24 of her 25 years there.
"MCHS is unique," Nunn said "We are the only school in the county whose junior class presents prom to the senior class as a gift. This has been a tradition here at MCHS, I guess, since the school's earliest proms."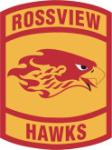 Clarksville, TN – Rossview High School's Class of 2018 held its prom at Valor Hall in Oak Grove, Kentucky this year, with a colorful theme, and almost 500 enthusiastic prom-goers expected to attend.
Nora Murphy is the official Class Sponsor of the 2018 student council class at Rossview High School. She took a few minutes to talk about the evening.
Murphy says she works with a student council group of about 15 students who organize events throughout the year. The money they raise is used to fund the facility, entertainment, food, and decorations for prom.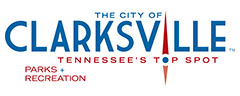 Clarksville, TN – Clarksville's 40th Annual Queen City Road Race saw runners and walkers of all ages take to the streets of Downtown Clarksville in spite of relentless heavy rain that lasted throughout Saturday morning.
Clarksville Parks and Recreation's Tina Boysha was once again at the helm of the popular event.

Clarksville, TN – The Middle College at Austin Peay State University took a different approach to prom this year, choosing to hold their festivities at downtown Clarksville's iconic Roxy Regional Theatre.
In charge of this year's prom, was school newcomer Jodi Carrier.
Montgomery County, TN – The Clarksville-Montgomery County School System (CMCSS) is excited to announce its Rolling Study Halls pilot program in partnership with Google and the Clarksville-Montgomery County Education Foundation.
Rolling Study Halls is a Google-funded initiative that seeks to improve technology access and extend learning to the after-school space. By powering school buses with WiFi and providing educator support, Rolling Study Halls is helping students across the US—especially in rural communities—access more learning hours outside of school.
Runners can register for the 5K or One Mile Event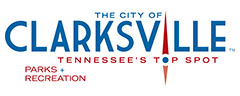 Clarksville, TN – The 40th Annual Queen City Road Race, scheduled for Saturday, May 5th, 2018 is quickly approaching and there is still time to register in person or online.
Online registration can be completed at www.cityofclarksville.com/parksrec and is available until noon on Friday, May 4th. Participants registering in person may come by the Clarksville Parks and Recreation Office, 102 Public Square, through Friday, May 4th or register on-site at Austin Peay's Foy Center the morning of Saturday, May 5th.