Clarksville, TN – All week at the Austin Peay State University (APSU) coding camps kindergartners through fifth-graders have been learning how to program . On Thursday, June 13th, 2019, they got class time with robots.

Clarksville, TN – On June 17th, the free Mic Check Monday concert series will feature Folk, Classic Rock at Downtown Commons.
The Stuart Bonnington Band will open the event at 6:00pm. This acoustic group presents an extensive repertoire of British Invasion music (Beatles, Kinks,etc), plus American tunes from that same era.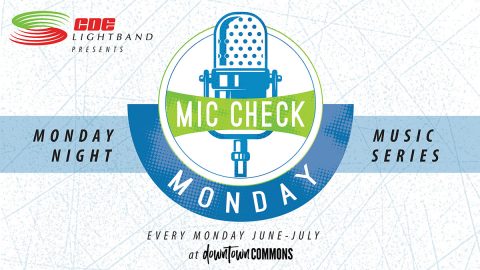 [Read more]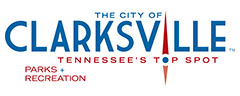 Clarksville, TN – On Saturday, August 3rd, 2019, the seventh annual Wonder Kids Triathlon, hosted by Clarksville Parks and Recreation, for boys and girls ages 3-12 will be at 9:00am at New Providence Pool, 168 Cunningham Lane.
Wonder Kids triathletes will participate in the three segments of a traditional triathlon: swimming, biking and running.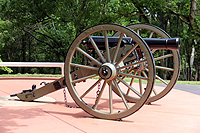 Clarksville, TN – The next meeting of the Clarksville (TN) Civil War Roundtable will be on Wednesday, June 19th at the Bone & Joint Center, 980 Professional Park Drive, right across the street from Tennova Healthcare. This is just off Dunlop Lane and Holiday Drive and only a few minutes east of Governor's Square mall.
The meeting begins at 7:00 pm and is always open to the public.

Clarksville, TN – Austin Peay State University (APSU) Governor's School for Computational Physics students learned what it's like to walk on water this week.
Several of the University's physics students filled kiddie pools with a water and corn starch mixture, which created a non-Newtonian fluid.

Clarksville, TN – The Clarksville Area Chamber of Commerce Power Breakfest will feature Federal Reserve Bank of Atlanta President, Raphael Bostic, as keynote speaker on July 18th, 2019.
Brought to you by the Austin Peay State University College of Business, President Bostic will discuss the national economy, the Federal Reserve's responsibilities and his observations of the varying economic realities facing people in the Sixth district. Audience Q&A will follow.

Clarksville, TN – The Austin Peay State University Foundation recently got a contribution from APSU alumnus and former Clarksville mayor Don Trotter to endow the scholarship he and his sons previously created in memory of his late wife.

Clarksville, TN – The Tennessee Wildlife Resource Agency (TWRA) partnered once again with Clarksville Parks and Recreation to host its annual Youth Fishing Rodeo at Liberty Park.
TWRA's Nate Thompson talked about the event and why it's important to his agency and the community it serves.
"TWRA has been doing this for at least 15 years, that's longer than I've been here," Thompson said. "This year we have at least 200 kids signed up. Today's rodeo just gives them that fishing experience, and for many of them, it's their first time."

Clarksville, TN – Recent Austin Peay State University (APSU) history graduate Justin Randall was home alone when the email alert popped on his screen. "I opened it up, and I just got really excited," he said. "Actually, the neighbor called the cops because they thought I was getting murdered."

Clarksville, TN – A scholarship to benefit students has been established by the Austin Peay State University (APSU) Department of Music to honor the memory of the late Norma Jean Smith.
Smith was an administrative assistant at APSU for 36 years. She worked in the Department of Music from 1990 to 2015.