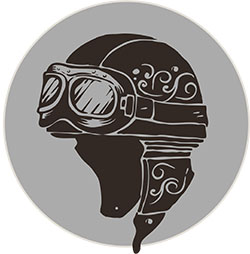 Clarksville, TN – Clarksville Online is proud to announce it's partnership with www.clarksvillemotorcycle.com, featuring the motorcycle travel blog, "Dodging the Roadkill."
Along with the Clarksville Sports Network, and Discover Clarksville, Clarksville Online provides the most extensive coverage of local news, current events, sports and more. Now, Dodging the Roadkill will take readers on a motorcycle journey around the neighborhood and across the country, with news, stories, restaurant reviews, hotel reviews, commentary and pictures of the people we meet along the way.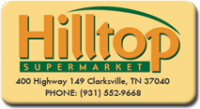 Clarksville, TN – Hilltop Super Market will hold their 22nd Annual Easter Egg hunt on Saturday, April 15th, 2017. Festivities will begin at 11:00am with the egg hunt starting at 2:00pm sharp.
There will be games, cup cake decorating, inflatables, face painting, bounce houses, food, fun and prizes for children of all ages. Best of all, Everything is free.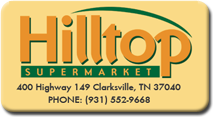 Clarksville, TN – On May 5th and 6th 2017, Hilltop Super Market will hold their 2nd annual Dwayne Byard Memorial BBQ Cook Off. There will be cash prizes for the 1st, 2nd and 3rd place finishing teams per category as well as trophy prizes. There will also be a Grand Champion.
Team sign ups are going on now. The contest is limited to 20 teams. The categories are dessert, chicken, ribs, pork and beef brisket.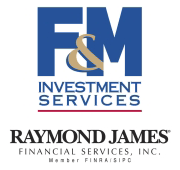 Clarksville, TN – The economic data calendar was thin. December trade figures were roughly in line with expectations. The University of Michigan Consumer Sentiment Index fell in the mid-February estimate.
Stock market investors were encouraged by the prospect for tax cuts following comments by U.S. President Donald Trump. In contrast, the bond market, recognizing that the process for cutting taxes will be contentious and lengthy, is less fearful of a large boost to the federal budget deficit (hence, bond yields have backed down over the past month).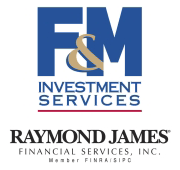 Clarksville, TN – The Federal Open Market Committee left short-term interest rates unchanged, as expected, and tweaked the wording of the policy statement slightly. There were no solid clues as to the timing of the next increase in short-term interest rates, but officials noted the improvement in consumer and business sentiment and seemed a little more confident that inflation "will" increase to the 2% goal.
While January numbers are often suspect due to the magnitude of the seasonal adjustment, the economic data continued to paint a picture of the economy that is in good shape.

Clarksville, TN – Austin Peay State University has announced that Dannelle Walker Whiteside, a distinguished attorney with an impressive national reputation, was recently named General Counsel.
The General Counsel position was created earlier this year to support the University and the Board of Trustees in its new governance structure.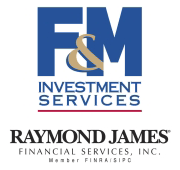 Clarksville, TN – The economic calendar was relatively thin. Small business optimism rose sharply in December. Growth in retail sales was concentrated in autos and gasoline – mixed and generally flat otherwise (with unusual softness in food) – but it was still a relatively good quarter overall.
Department store sales were weak, but that is a long-term trend (not necessarily a sign of consumer weakness). The PPI was largely in line with expectations, reflecting moderate pipeline inflationary pressures (consistent with further Fed rate hikes in the months ahead).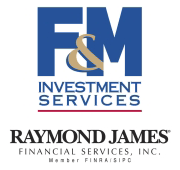 Clarksville, TN – Italy voted "no" on its constitutional referendum and Prime Minister Renzi resigned. South Korea's president was impeached. The European Central Bank extended its asset purchase program to the end of 2017, but will reduce the monthly pace of purchases in April.
None of that disturbed U.S. equity market investors who continued to enjoy the Trump sizzle. After showing some signs of stability, bond yields again moved higher.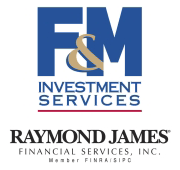 Clarksville, TN – There was a ton of economic data, most of it consistent with moderately strong growth in the near term. Nonfarm payrolls rose in line with expectations in November.
The unemployment rate fell to 4.6% (the lowest since August 2007), but that was partly due to a drop in labor force participation. Average hourly earnings fell 0.1%, following a 0.4% rise in October, up 2.5% y/y (still trending higher, but more moderately than it appeared a month ago).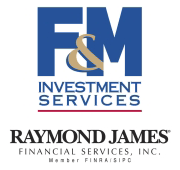 Clarksville, TN – Next week, fresh economic figures will arrive, but none of the reports, including the November employment report, are expected to sway the Fed away from raising short-term interest rates on December 14th.
Job growth is expected to have been moderately strong in November, but keep a close eye on average hourly earnings, which have suggested the wage pressures are building (note that the average hourly earnings figures can be quirky – they are often revised the next month – but the trend is higher).