Clarksville, TN – On Saturday, May 25th, Beachaven Winery will hold their next 'Jazz on the Lawn' concert with Randy Moore and the Fabulous Suedes. The music starts at 6:30pm and goes until 9:30pm.
Because seating is "general admission," it pays to get here around 5:00pm to get both a good parking spot and a good viewing spot on the lawn.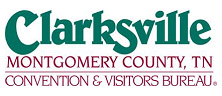 Clarksville, TN – The Tennessee Bass Federation, Inc., part of the largest Grass Roots Bass Fishing organization in the country, will be hosting the 2013 Southern Divisional Tournament at the Clarksville Marina at Liberty Park June 5th-7th.
This year's tournament will see participants from all over the South, including Alabama, Florida, Georgia, Kentucky, Tennessee and North and South Carolina. There are 175 boaters scheduled to compete in the tournament. Teams will be pre-fishing June 2nd-4th, with the actual tournament competition taking place June 5th-7th. [Read more]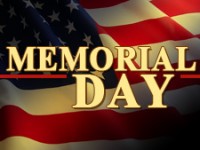 Montgomery County, TN – The Montgomery County Veterans Service Organization is hosting its annual Memorial Day Ceremony at 10:00am, May 27th, at Veterans Memorial Park, Clarksville, TN.
City and county officials, as well as MCVSO staff will give remarks, with the keynote address given by LTC (Retired) Norman "Greg" Lane, US Army Reserve, who currently serves as the Battalion Executive Officer of Austin Peay State University's ROTC.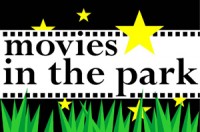 Clarksville, TN – Join Clarksville Parks and Recreation this Saturday, June 1st, at Heritage Park soccer fields for this month's Movies in the Park event, featuring the hit movie, "Les Miserables," which is rated PG-13.
Les Miserables takes place in 19th century France where Jean Valjean breaks parole and is hunted by policeman Javert. Later he agress to take care of factory worker Fantine's daughter, Cosette. That decision changes their lives forever.

Clarksville, TN – The Clarksville Parks and Recreation Main Office, located at 102 Public Square will be closed Monday, May 27th for the Memorial Day holiday.
The Kleeman, Crow and Burt-Cobb Community Centers will also be closed Monday in observance of Memorial Day. [Read more]

Nashville, TN – The Clarksville-Montgomery County School System has received a $40,000 grant to pay for STEM Academy and Middle College High School's students' fees for dual enrollment in college courses.
The Tennessee College Access and Success Network awarded a total of $412,426 this week to six schools, two higher education institutions and four nonprofits in its third annual grant competition, raising the total amount of Race to the Top funds awarded by the Network to more than $1.6 million. [Read more]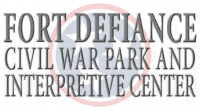 Clarksville, TN – The Fort Defiance Interpretive Center, located at 120 Duncan Street, is proud to host the City's first Civil War Summer Camp for youth in the 5th and 6th grades.
The Civil War Summer Camp, instructed by Karel Biggs, focuses on the American Civil War. Students will learn more about the people, events, vocabulary, songs, food, drills, clothing and flags associated with the War.

Clarksville, TN – Clarksville Parks and Recreation is excited for the upcoming 6th Annual Doggie Palooza. This free event will take place June 1st from 1:00pm to 4:00pm, at the Heritage Park Bark Park.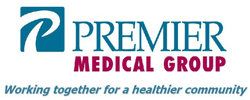 Clarksville, TN – Premier Medical Group is pleased to announce the addition of Dr. Gale Jackson to their family medicine department.
Dr. Jackson studied at Tennessee State University and earned his medical degree from the University of Tennessee, Memphis College of Medicine. He completed his family medicine residency at St. Francis Family Medicine Residency Program in Midlothian, Virginia.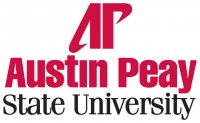 Clarksville, TN – Fifteen graduate students at Austin Peay State University have been selected as awardees in the 2013 Graduate Student Research and Creative Activity Grant.
The SRFP awards between $200.00 to $1,000 for selected proposals to develop a research or creative activity project. [Read more]