APSU

Clarksville, TN – Last week, Bryan Gaither's grocery list called for 150 pounds of cornstarch. When asked what he was doing, the Austin Peay State University (APSU) physics lab manager explained he wanted to get a group of campers to walk on water.
Clarksville Civil War Roundtable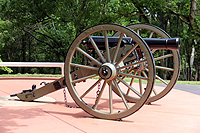 Clarksville, TN – The next meeting of the Clarksville (TN) Civil War Roundtable will be on Wednesday, May 16th, 2018 at the Bone & Joint Center, 980 Professional Park Drive, right across the street from Tennova Healthcare. This is just off Dunlop Lane and Holiday Drive and only a few minutes east of Governor's Square mall.
The meeting begins at 7:00pm and is always open to the public. Members please bring a friend or two – new recruits are always welcomed.
Pack a picnic lunch and enjoy live music at Fort Defiance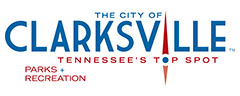 Clarksville, TN – A community favorite historic site, Fort Defiance Civil War Park and Interpretive Center located at 120 Duncan Street offers a variety of events throughout the year.
Bring a blanket, lawn chair and picnic lunch for an outdoor musical event from 11:00am to 3:00pm on Saturday, June 23rd, 2018 at Fort Defiance.
Downtown @ Sundown Concert Series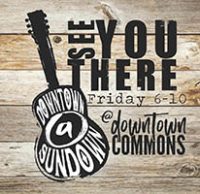 Clarksville, TN – Downtown Commons' Downtown @ Sundown Concert Series & Street Fair is this Friday, June 15th at 6:00pm. Come join us for a night of FREE music and family fun. Featuring Trailer Choir, charting the Billboard Hot Country Charts with songs like "Rockin' the Beer Gut" and "What Would You Say."
Openers include Aaron Lessard, a solo artist based in Nashville, known for having a heavy jazz influence and U.S. Marine Corps Veteran Chris Turner, a singer/ songwriter from Ninety Six, South Carolina.

Clarksville, TN – New York salutes Hollywood this summer at the Roxy Regional Theatre located at the corner of Franklin and First in historic downtown Clarksville.
A celebration of the golden era of movie musicals, "Dames At Sea" opens at the Roxy Regional Theatre on Friday, June 22nd, at 8:00pm. In keeping with the theatre's traditional pay-what-you-can opening night, all tickets not pre-sold at the regular ticket price will go on sale at 7:30pm that evening for a $5.00 minimum donation.

Clarksville, TN – The Tennessee Wildlife Resource Agency partnered once again with Clarksville Parks & Recreation to host its annual Youth Fishing Rodeo at Liberty Park.
TWRA's Nate Thompson talked about the event and why it's important to his agency and the community it serves.
"TWRA has been doing this for at least 15 years, that's longer than I've been here," Thompson said. "This year we have at least 200 kids signed up. Today's rodeo just gives them that fishing experience, and for many of them, it's their first time."

Clarksville, TN – Dr. Benita Bruster's cell phone pings all day with messages from WeChat—a popular Chinese social media app.
The Austin Peay State University professor and chair of the APSU Department of Teaching and Learning within the Eriksson College of Education downloaded the app earlier this summer, while on a recruiting trip to China, and now whenever she picks up her phone, she learns of another potential international student eager to study at APSU.
Honoring a Champion. Inspiring Greatness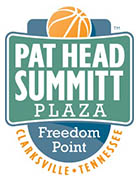 Clarksville, TN – Through the keen eyes of a sculptor, an architect and an exhibit designer, the Pat Head Summitt Legacy Plaza has come to life at Freedom Point.
A bronze statue of Coach Summitt, hometown hero and legendary University of Tennessee women's basketball coach, and an interpretative display of her life story will be dedicated at 3:00pmFriday, June 15th, 2018 in Clarksville's Liberty Park.
"Though her famous 'stare' may be missing, our sculpture hopes to embody her passion and fire," said Brett Grill, sculptor of the Coach Summitt statue. "She was a rare talent, quickly ascending to the highest reaches of her field, which she dominated throughout her career."
APSU Governor's School for Computational Physics

Clarksville, TN – High school students attending the APSU Governor's School for Computational Physics this summer learned ping pong balls can pierce a piece of ¼-inch-thick plywood.
But only with the help of a specially built ping pong cannon.
Clarksville Parks and Recreation Department
Clarksville event invites children ages 3-12 of all ability levels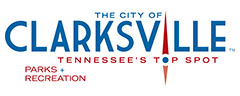 Clarksville, TN – Clarksville Parks and Recreation Department's sixth annual Wonder Kids Triathlon for boys and girls ages 3-12 will be at 9:00am, Saturday, August 4th, 2018 at New Providence Pool, 168 Cunningham Lane.
Wonder Kids Triathletes will participate in the three segments of a traditional triathlon: swimming, biking and running.