Clarksville, TN – On May 11th, the Clarksville Area Chamber of Commerce and the Clarksville-Montgomery County Industrial Development Board will hold their annual Industry Appreciation Lunch.
This event is for all company employees.
[Read more]

Clarksville, TN – Austin Peay State University President Alisa White and her husband, Elliott Herzlich, commemorated the University's 90th anniversary with a special ceremony and tree planting on Wednesday.
The noon event took place on the lawn in front of the Browning Building, and it included performances by the Governors' Own Marching Band, the APSU Chamber Singers, the University Choir, the Austin Peay Dance Team and members of the APSU Cheerleading Squad.

Clarksville, TN – On Saturday, April 29th, 2017 at 2:00pm, Austin Peay State University will host the Ladies of Fort Campbell Flag Football Competition at Fortera Stadium.
The event is free.
Clarksville, TN – Clarksville Mayor Kim McMillan issued a proclamation Wednesday noting Austin Peay State University's 90th birthday, and hailing its educational excellence and service to Clarksville and the State of Tennessee.

Clarksville, TN – When German-born Angelika Schrobsdorff returned to her home country in 2006 after decades abroad, the accomplished writer and Holocaust survivor said it was her hope to "die in my own language."
Schrobsdorff would ultimately receive her wish, dying in Berlin in 2016 at the age of 88.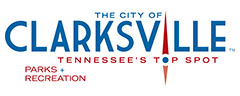 Clarksville, TN – Clarksville Parks and Recreation and the Friends of Fort Defiance will host this year's March to the Past living history event from 10:00am to 3:00pm: Saturday, May 6th at the Fort Defiance Civil War Park and Interpretive Center, 120 Duncan Street.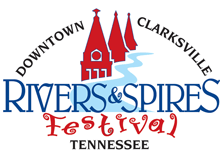 Clarksville, TN – On April 20th-22nd, 2017, the Rivers and Spires Festival held their annual Quilts of the Cumberland Quilt show at the Madison Street United Methodist Church. There was 42 quilts that ranged from traditional quilts to one of a kind art quilts.
This event showed how talented quilters in the area are. The quilts on display were gorgeous.
The quilt show was free and open to the public.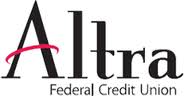 Clarksville, TN – Altra Federal Credit Union will host a free Community Shred Day on Saturday, May 6th, 2017, from 9:00am to 12:00pm at their branch located at 1600 Madison Street Clarksville, TN 37043.
"Altra wants to help you protect your identity. That's why we are partnering with Shred-it to help you safely destroy unwanted, sensitive documents," said Rose Melton, Retail Market Manager for Altra Federal Credit Union.
City of Clarksville uses state grants to continue Greenway
Clarksville, TN – Construction has begun on a another downtown section of the Clarksville Greenway, which ultimately will create a 10-mile hiking-and-biking trail connection between the City's core and Heritage Park in Northeast Clarksville.
The latest section is known as the River Trail Red River Section and extends north along the Red River from the RiverWalk in McGregor Park to the Highway 41A bridge at Providence Boulevard.
Grant allows expansion of City of Clarksville's bike-sharing service
Clarksville, TN – A group of Clarksville Academy students worked with Clarksville Parks and Recreation Department staff Friday to assemble 20 new BCycles for two new bike-share stations coming to Clarksville later this spring.