Clarksville, TN – Don't be afraid to be changed on Friday, October 27th, 2017, when Austin Peay State University's Department of Music hosts the 33rd annual Percussion Ensemble Halloween Concert. It will be a metamorphosis for the better, we assure you!
This year's concert will feature two performances at 6:00pm and 8:00pm and takes place at the George and Sharon Mabry Concert Hall in the Music/Mass Communication Building. Admission is two cans of food (donated to Loaves & Fishes) or $5.00.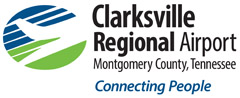 Clarksville, TN – The Clarksville Regional Airport (CRA) in partnership with the Humane Society of Clarksville-Montgomery County began a new tradition this weekend with the 1st Annual Wags & Wings Family Fun Fest on Saturday, October 14th, 2017.
Humane Society's Courtney Berlyak talked about the success of the event and the fortuitous timing of CRA's John Patterson's proposal, coming just as Humane Society leaders had decided to end its annual Wags to Witches Fur Ball Bash.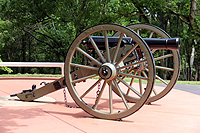 Clarksville, TN – The next meeting of the Clarksville (TN) Civil War Roundtable will be on Wednesday, October 18th, 2017 at the Bone & Joint Center, 980 Professional Park Drive, right across the street from Tennova Healthcare. This is just off Dunlop Lane and Holiday Drive and only a few minutes east of Governor's Square mall.
The meeting begins at 7:00pm and is always open to the public. Members please bring a friend or two – new recruits are always welcomed.
Topic – "Civil War Ghost Stories and Legends"

Clarksville, TN – Take a little rock 'n' roll, throw in a thunderstorm and a flat tire, mix it with a creepy castle inhabited by a mad scientist, a muscle hunk and a handful of other questionable characters … and you have the recipe for a night out you will never forget!
Richard O'Brien's cult classic "The Rocky Horror Show" returns to the Roxy Regional Theatre for a limited engagement, October 20th – October 28th. So, dig out your fishnets and sharpen those stilettos … that sweet transvestite and his motley crew are back for the sixth year in this annual tradition on the corner of Franklin and First in Historic Downtown Clarksville.

Clarksville, TN – Austin Peay State University Director of the Academic Support Center Martin Golson was recently recognized as a leader among his peers in the learning center community when he was elected to serve as vice president of the National College Learning Center Association (NCLCA) for the 2017-18 year.
"If you're working in a learning center, the NCLCA is something you should be a part of, because we certify professionals working in learning centers and learning centers themselves that promote standards of excellence," Golson said. "I'm very fortunate to have been chosen by my fellow members (as vice president)."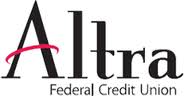 Clarksville, TN – Altra Federal Credit Union will host a free Community Shred Day on Saturday, October 21st, 2017, from 9:00am to 12:00pm at their branch located at 2625 Wilma Rudolph Boulevard Clarksville, TN.
"In conjunction with our Founder's Week Celebration and International Credit Union Day, Altra is partnering with Shred-It to help you safely destroy unwanted, sensitive documents," said Rose Melton, Retail Market Manager for Altra Federal Credit Union.
Clarksville Regional Airport, Fortera Credit Union and Humane Society to hold New Community Event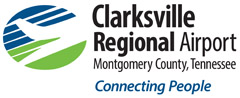 Clarksville, TN – On Saturday, October 14th, 2017, the Clarksville Regional Airport and the Humane Society of Clarksville-Montgomery County are partnering with Fortera Credit Union to present the inaugural Wags & Wings Family Fun Fest.
High-flying Frisbee dogs, gourmet chicken wings, beautiful aircraft and entertainment for the whole family will highlight this new event at the Airport.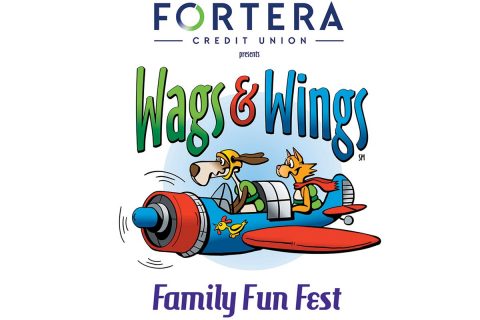 [Read more]

Clarksville, TN – On Sunday, October 15th, 2017, Dr. Tom Kanon will give a presentation on Andrew Jackson and the War of 1812 in the Customs House Museum & Cultural Center's Turner Auditorium.
The program is from 2:00pm–4:00pm with free admission to the public.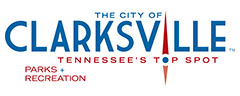 Clarksville, TN – Clarksville Parks and Recreation is offering a wide variety of spooky and fun events this fall.
Family-friendly events are affordably priced and will take place at several Parks and Recreation.
"Planters Bank Presents…" Film Series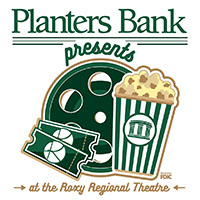 Clarksville, TN – The "Planters Bank Presents…" film series to show "BEETLEJUICE" this Sunday, October 15th, 2017 at the Roxy Regional Theatre at 2:00pm.
After Barbara (Geena Davis) and Adam Maitland (Alec Baldwin) die in a car accident, they find themselves stuck haunting their country residence, unable to leave the house. When the unbearable Deetzes (Catherine O'Hara, Jeffrey Jones) and teen daughter Lydia (Winona Ryder) buy the home, the Maitlands attempt to scare them away without success.