Clarksville, TN – Nearly 90 delegates will adorn Clarksville for the 2018 Miss Tennessee USA and Miss Tennessee Teen USA Pageant on October 12th-14th, 2017 at the Austin Peay State University Music and Mass Communications Building.
Organized and produced by Greenwood Productions, the upcoming pageant marks Clarksville's 19th year to host the event.
Event to Bring 1,400; $182,000 in Visitor Spending

Clarksville, TN – More than 1,400 athletes, coaches, and spectators will visit Clarksville on Saturday, October 7th, 2017 for the Class A and AA Boys and Girls Cross Country State Championships.
Armed with tents, coolers and plenty of water, family members will cheer runners along the two-mile course beside the Hilldale Baptist Church Family Life Center, 250 Old Farmers Road.

Clarksville, TN – At the weekly meeting of the Kiwanis Club of Clarksville on Tuesday, September 26th, 2017 annual awards were presented and new officers were installed by the TN-KY District Division 14 Lt. Governor C. David Elliot.

Clarksville, TN – Every veteran has a story, but not every veteran's story is remembered by history.
For each acclaimed general or honored battlefield leader, there have been countless American men and women who sacrificed their time, bodies and lives to protect their country — only to see their unique stories go untold after they took off the uniform.

Clarksville, TN – Tennessee Governor Bill Haslam and Department of Tourist Development Commissioner Kevin Triplett today announced Tennessee tourism's direct domestic and international travel expenditures reached an all-time high of $19.3 billion in 2016, up 4.7 percent or almost $1 billion, over 2015. Numbers for Montgomery County increased to $211 million, up 3.0 percent, or $6 million, over the prior year.
For the ninth consecutive year, Montgomery County has ranked 11th among Tennessee counties for tourism spending. Ninety-two of the state's 95 counties saw gains in tourism spending from 2015 to 2016.

Clarksville, TN – Applications are now being accepted from young women throughout the State of Tennessee who would like to compete in the 2018 Miss Tennessee USA and Teen USA Pageants in Clarksville, October 12th-14th, 2017.
Clarksville-Montgomery County Residents must take precautions during August 21st event
Clarksville, TN – Clarksville-Montgomery County is in the path of the Great American Eclipse of August 21st, 2017, making this a prime destination for those who want to view this rare astronomical occurrence.
This will be the first coast-to-coast eclipse in 98 years and the first in the continental United States since 1978. The eclipse can only be seen in a path 60 miles wide across the United State, so this will be a once in a lifetime experience to to witness a fascinating natural phenomenon.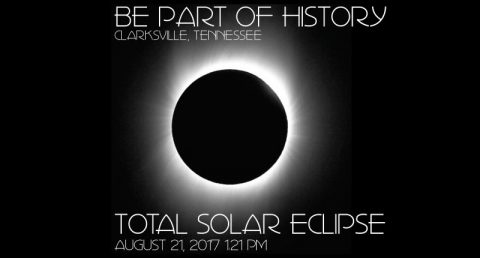 [Read more]
City of Clarksville, Tennessee Housing Development Agency thank lenders for helping homebuyers
Clarksville, TN – Several local lenders and real estate professionals received a hearty "thank you" this week from Ralph Perrey, executive director of the Tennessee Housing Development Agency, for their effectiveness in helping homebuyers use THDA programs.
Earlier this year, THDA announced a new program — Hardest Hit Fund Down Payment Assistance (HHF-DPA) program — which offers an additional $15,000 to homebuyers who use a THDA Great Choice mortgage to purchase a home in neighborhoods hard hit by the 2009 national economic downturn and have been slower to recover.

Clarksville, TN – For horseshoe pitching enthusiasts, the 2017 HP Pro Tour Open Horseshoe Tournament will once again make its way to Clarksville. Montgomery County's Civitan Park, 650 Bellamy Lane, serves as home to the event, June 3rd-4th, 2017, marking the fourth year that the tour has included Clarksville.
The HP Pro Tour is a series of horseshoe pitching tournaments where competitors try to get as many ringers as possible and walk away with big cash prizes.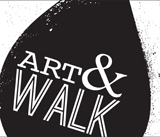 Clarksville, TN – Produced by The Downtown Clarksville Association, First Thursday Art Walk is a free, self-guided tour spanning a 5-block radius that combines visual art, live music, engaging events and more in the heart of Downtown Clarksville.
With 10+ venues, bars and businesses participating each month, the First Thursday Art Walk in Clarksville is the ultimate opportunity to savor and support local creative talent.