Clarksville, TN – Applications are now being accepted from young women throughout the State of Tennessee who would like to compete in the 2018 Miss Tennessee USA and Teen USA Pageants in Clarksville, October 12th-14th, 2017.
Clarksville-Montgomery County Residents must take precautions during August 21st event
Clarksville, TN – Clarksville-Montgomery County is in the path of the Great American Eclipse of August 21st, 2017, making this a prime destination for those who want to view this rare astronomical occurrence.
This will be the first coast-to-coast eclipse in 98 years and the first in the continental United States since 1978. The eclipse can only be seen in a path 60 miles wide across the United State, so this will be a once in a lifetime experience to to witness a fascinating natural phenomenon.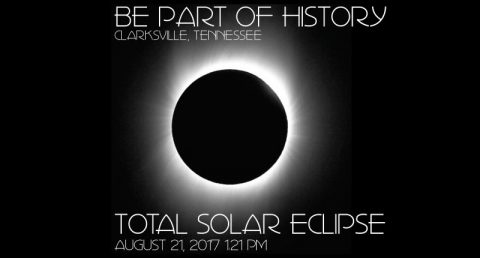 [Read more]
City of Clarksville, Tennessee Housing Development Agency thank lenders for helping homebuyers
Clarksville, TN – Several local lenders and real estate professionals received a hearty "thank you" this week from Ralph Perrey, executive director of the Tennessee Housing Development Agency, for their effectiveness in helping homebuyers use THDA programs.
Earlier this year, THDA announced a new program — Hardest Hit Fund Down Payment Assistance (HHF-DPA) program — which offers an additional $15,000 to homebuyers who use a THDA Great Choice mortgage to purchase a home in neighborhoods hard hit by the 2009 national economic downturn and have been slower to recover.

Clarksville, TN – For horseshoe pitching enthusiasts, the 2017 HP Pro Tour Open Horseshoe Tournament will once again make its way to Clarksville. Montgomery County's Civitan Park, 650 Bellamy Lane, serves as home to the event, June 3rd-4th, 2017, marking the fourth year that the tour has included Clarksville.
The HP Pro Tour is a series of horseshoe pitching tournaments where competitors try to get as many ringers as possible and walk away with big cash prizes.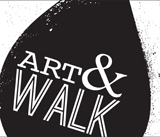 Clarksville, TN – Produced by The Downtown Clarksville Association, First Thursday Art Walk is a free, self-guided tour spanning a 5-block radius that combines visual art, live music, engaging events and more in the heart of Downtown Clarksville.
With 10+ venues, bars and businesses participating each month, the First Thursday Art Walk in Clarksville is the ultimate opportunity to savor and support local creative talent.

Clarksville, TN – Visit Clarksville welcomed two major events this weekend that, combined, pumped over $3.2 million into the local economy.
The Tennessee Middle School Athletic Association (TMSAA) Track & Field State Championships brought some 2,520 visitors, including 600 athletes, who competed at Austin Peay State University's Fortera Stadium for top medals in discus throw, high jump, long jump, shot put along with multiple track events.

Clarksville, TN – Shiloh Industries is gearing up for new product production in Clarksville-Montgomery County's Corporate Business Park with the first new die cast machine expected to be installed this week.
The company's soon-to-be local plant manager, Gerald Craycraft, met with the Industrial Development Board this week to announce new improvements and new product lines to Shiloh's original plans since purchasing Contech in August 2013.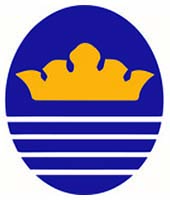 Clarksville, TN – Junior Auxiliary of Clarksville will host the 6th annual Cheers for Charity wine tasting from 6:00pm until 10:00pm, Saturday, April 29th, at Sango Event Center.
Cheers for Charity is a blind tasting where teams of two are invited to bring three bottles of the same wine. Upon check-in, two bottles are bagged and numbered for tasting, while the third is set aside to be awarded as part of the Grand Prize. At the end of the evening, the winners of Best Taste will be announced and receive the Grand Prize.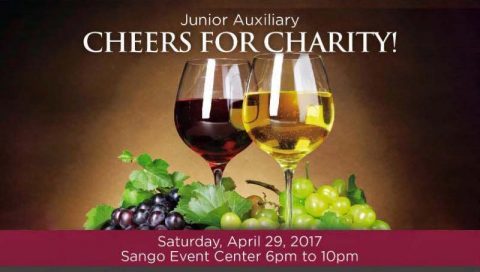 [Read more]

Clarksville, TN – U.S. Census Bureau estimates released last week show Montgomery County's population at 195,734 as of July 1st, 2016. The increase from July 1st, 2015 to July 1st, 2016 means the county gained 2,440 new residents, or almost seven persons per day.
Since 2010, Montgomery County's growth rate of 13.6%, or 23,372 new residents, is among the top counties in the state. Population estimates for the city of Clarksville have not yet been released.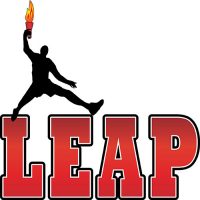 Clarksville, TN – The 501(c)(3) nonprofit youth and business incubation program, Leap Organization hosted its annual Dining with the Stars Gala at the Riverview Inn in downtown Clarksville, Tennessee, on Saturday, March 4th, 2017.
Dining with the Stars is the annual tribute where high school seniors in the Clarksville Montgomery county community are awarded $1000 and $500.00 scholarships based on their essay submission.
Hand Family Companies sustained the gala with their $2500 donation that helped support LEAPs night of student stars shining bright.