Clarksville, TN – Amanda Walker, director of career services at Austin Peay State University, was recently appointed to the State of Tennessee Regional Planning Commission for the Clarksville-Montgomery County Region.
Walker was nominated by Clarksville Mayor Kim McMillan and was confirmed by the Tennessee Department of Economic and Community Development Office.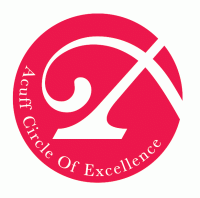 Clarksville, TN – Award-winning textile artist Sonya Clark will return to the campus of Austin Peay State University as the 2017-2018 Acuff Chair of Excellence. Clark was selected as this year's Acuff Chair by the faculty of the APSU Department of Art + Design after an overwhelmingly positive response to her first APSU visit in March 2017 as part of the Center of Excellence for the Creative Arts (CECA) Visiting Artist Lecture series.
This spring, Clark will facilitate a course for APSU art students, titled "Measuring Histories," which will be an in-depth extension of her featured PBS Art Assignment episode of the same name.

Clarksville, TN – Nominations are being sought for the 2018 Ovation Awards, presented by the advisory board of the APSU Center of Excellence for the Creative Arts (CECA).
Nominations are open to the public, and nominations will be accepted through Thursday, February 8th, 2018.
Award Presented for Connecting Employment Opportunities to Transitioning Soldiers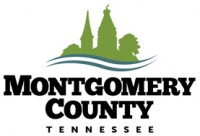 Montgomery County, TN – Fort Campbell and Montgomery County, Tennessee live side-by-side as neighbors and partners.
On Monday, December 4th, 2017, Montgomery County was of only seven Army communities worldwide to be recognized in Washington, D.C. by the U.S. Army with an Army Community Partnership Award – an award that celebrates partnerships that enhance Army readiness and strengthens community bonds.

Clarksville, TN – The Acuff Circle of Excellence has rebranded and refined its mission to better align with the organization with which it supports, APSU's Center of Excellence for the Creative Arts (CECA, or "seek-ah"). Beginning this fall, the Acuff Circle of Excellence is known as the CECA Advisory Board.

Clarksville, TN – Members of the Austin Peay State University and Clarksville-Montgomery County communities got to see the future of the University's College of Business on Tuesday, November 14th, 2017 as it celebrated the opening of the new Larry W. Carroll Financial Trading Center, located on the first floor of the Kimbrough Building, during a public ribbon cutting ceremony.

Clarksville, TN – Academy for Academic Excellence will be hosting its fifth annual fall fundraiser this Thursday, November 2nd, 2017, a chili supper featuring chili, hot dogs, chips, desserts and drinks, and a live performance by the Music for Mercy band.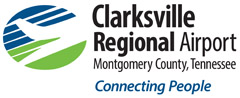 Clarksville, TN – Wags & Wings Family Fun Fest combined pet-friendly activities with aviation exhibits for a one-of-a-kind festival experience that attracted more than 2,200 people to Clarksville Regional Airport, October 14th, 2017.
Presented by the Airport, the Humane Society of Clarksville-Montgomery County and title sponsor Fortera Credit Union, organizers called the multi-faceted first year event a high-flying success.

Clarksville, TN – Nearly 90 delegates will adorn Clarksville for the 2018 Miss Tennessee USA and Miss Tennessee Teen USA Pageant on October 12th-14th, 2017 at the Austin Peay State University Music and Mass Communications Building.
Organized and produced by Greenwood Productions, the upcoming pageant marks Clarksville's 19th year to host the event.
Event to Bring 1,400; $182,000 in Visitor Spending

Clarksville, TN – More than 1,400 athletes, coaches, and spectators will visit Clarksville on Saturday, October 7th, 2017 for the Class A and AA Boys and Girls Cross Country State Championships.
Armed with tents, coolers and plenty of water, family members will cheer runners along the two-mile course beside the Hilldale Baptist Church Family Life Center, 250 Old Farmers Road.