Montgomery County, TN – Burt Elementary School has received a $5,000 Lowe's Toolbox for Education grant for their outdoor classroom project. This grant and support from Lowe's on Madison Street is providing students with life lessons that connect with their curriculum.
"The inspiration for implementing these gardens at Burt developed from our desire to create an outdoor space that would allow hands-on learning opportunities for our students who might otherwise never have a chance to dig in the dirt, plant a seed, and watch it grow," stated Haven Bowles, school counselor and co-coordinator of the outdoor learning space.

Montgomery County, TN – Clarksville Montgomery County School System (CMCSS) has selected Loralee F. BeCraft to be the next principal of Montgomery Central Elementary School beginning the 2017-18 school year.
She replaces Nancy Grant who is retiring after 32 years as principal.

Montgomery County, TN – Clarksville Montgomery County School System has selected Julie Amstutz as assistant principal of Moore Magnet Elementary School beginning with the 2017-18 school year.
Mrs. Amstutz currently serves as the academic coach at Moore Magnet.
Still time to register to run or volunteer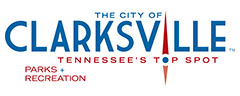 Clarksville, TN – The 39th Annual Queen City Road Race, scheduled for Saturday, May 6th, is quickly approaching and there is still time to register in person or online.
Online registration can be completed at www.cityofclarksville.com/parksrec and is available until noon on Friday, May 5th. Participants registering in person may come by the Clarksville Parks and Recreation Office, 102 Public Square, through Friday, May 6th or register onsite at Austin Peay's Foy Center the morning of Saturday, May 6th.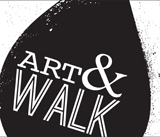 Clarksville, TN – Produced by The Downtown Clarksville Association, First Thursday Art Walk is a free, self-guided tour spanning a 5-block radius that combines visual art, live music, engaging events and more in the heart of Downtown Clarksville.
With 10+ venues, bars and businesses participating each month, the First Thursday Art Walk in Clarksville is the ultimate opportunity to savor and support local creative talent.

Clarksville, TN – U.S. Census Bureau estimates released last week show Montgomery County's population at 195,734 as of July 1st, 2016. The increase from July 1st, 2015 to July 1st, 2016 means the county gained 2,440 new residents, or almost seven persons per day.
Since 2010, Montgomery County's growth rate of 13.6%, or 23,372 new residents, is among the top counties in the state. Population estimates for the city of Clarksville have not yet been released.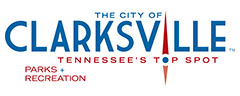 Clarksville, TN – Springtime is near and Clarksville Parks and Recreation offers a wide variety of fun activities for you to enjoy while school is out during Spring Break.
The Kleeman Community Center, Crow Community Center and Burt-Cobb Community Center will be open daily during normal operating hours.

Alexandria, VA – The Clarksville-Montgomery County School System (CMCSS) is a first-place winner in the 23rd annual Magna Awards program, which is sponsored by the National School Boards Association's (NSBA's) flagship magazine, American School Board Journal (ASBJ).
The Magna Awards recognize school districts and their leaders for taking bold and innovative steps to improve the lives of students and their communities.

Montgomery County, TN – Students from the Transitions Program of the Clarksville-Montgomery County School System got to spend the day shadowing staff at Lowe's on Lowe's Drive, learning how to perform various roles at the home improvement store.
"The Transitions Program works to prepare students for competitive, paid employment after high school," stated Cassie Allen, CMCSS Transition Coordinator of Special Populations.

Montgomery County, TN – Registration for the Clarksville Montgomery County School System (CMCSS) Voluntary Pre K programs begins in April.
You may register your child at any registration site regardless of school zone.