Clarksville, TN – Clarksville Mayor Kim McMillan was elected President of the Greater Nashville Regional Council (GNRC) at their Annual Business meeting.
Other officers elected were Randall Hutto, Wilson County Mayor as Vice-President, and Ken Moore as Treasurer.
Clarksville, TN – On Thursday, September 11th, 2014, Clarksville Fire Rescue will hold the annual ceremony honoring fallen firefighters and victims of the 9-11 tragedy. The event will begin at 6:00pm at the Main Fire Station, 802 Main Street, in Clarksville.
"This annual ceremony is an important event to our community and I am honored to be a part of it," said Clarksville Mayor Kim McMillan. "I encourage everyone to join us and to stop and remember our fallen firefighters and the victims of 9-11. It's also important to remember to thank the men and women who protect us every day." [Read more]

Clarksville, TN – The Clarksville-Montgomery County community gathered in front of Gary Mathews Motors (1100 Ashland City Road) yesterday morning, to recognize them for a generous contribution which allowed the Montgomery County Sheriff's Office to purchase 5 customized bullet and stab resistant vests for the MCSO K-9 Unit.
"A very special and elite team of law enforcement officers exist, who having undergone years of rigorous training. On a daily basis, these teams prove their loyalty and dedication to their community including Montgomery County's own K9 Unit," said Gary Mathews, President and CEO of Gary Mathews Motors.
Clarksville, TN – As part of The Walt Disney Company's comprehensive multi-year distribution agreement with the National Telco Television Consortium (NTTC), CDE Lightband will carry the SEC Network for subscribers in Clarksville, Tennessee, when the network launches on August 14th.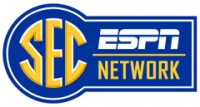 CDE Lightband subscribers will also have authenticated access to additional live events scheduled for the SEC Network on WatchESPN and SECNetwork.com – with the ability to watch SEC Network live and on-demand content anytime, anywhere on their television, computer, tablet or mobile device.

Montgomery County, TN – The Montgomery County Sheriff's Office, through nearly a year's worth of extensive planning, changing habits and educating its employees, has obtained Clarksville-Montgomery County Green Certification.
"We started this project last October, and through the Environmental Task Force we created, we've met the requirements to gain certification," said Sheriff John Fuson.

Clarksville, TN – Clarksville Parks and Recreation Department became the latest organization to complete the requirements for the Clarksville-Montgomery County Green Certification.
Montgomery County Mayor Carolyn Bowers and City of Clarksville Mayor Kim McMillan were there to congratulate the Clarksville Parks and Recreation employees for their certification.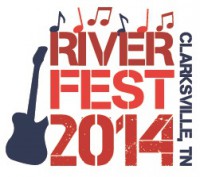 Clarksville, TN – At the City of Clarksville's July 3rd Independence Day celebration Mayor Kim McMillan gave the surprise announcement that the headliner for the 2014 Riverfest celebration would be country music superstar Tracy Lawrence.
Easily one of the most recognizable voices in Country music with songs such as "Paint Me A Birmingham," "Time Marches On," "Alibis," and "Find Out Who Your Friends Are." The entertainer has enjoyed twenty-two songs on the Billboard top ten charts with eighteen number one singles, selling over thirteen million albums.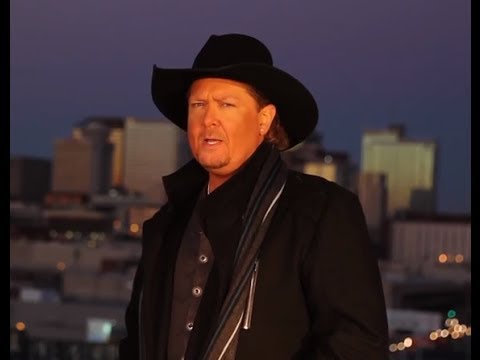 [Read more]

Clarksville, TN – On Thursday, July 3rd, thousands of Clarksvillians made their way to Liberty Park for the City of Clarksville's seventh annual Independence Day Celebration. Attendees enjoyed live music, drinks, and food such as funnel cakes, hotdogs, and other festival favorites.
The evening got started with the presentation of the colors and Staff Sergeant Scott Letourneau of the 160th Special Operations Aviation Regiment singing the National Anthem. Musical entertainment was provided by local performers Eight O'Five Jive and the 101st Airborne Division rock band Cover Down. "This is great!," said Staff Sgt. Aaron Fast, the band leader when I asked him what he thought about the turn out. "We love coming out and playing for the public. There are thousands of people out here, and it's really really cool. We play for soldiers all the time but it's great to get out in the public and have a chance to play for a community that shows their support for Fort Campbell and the soldiers like Clarksville does."

Clarksville, TN – The Clarksville-Montgomery County Industrial Development Board (IDB) is pleased to announce Wally Crow as the Chairman of the Board for the 2014-2015 term.
Crow is a contract employee with the Directorate of Public Works at Fort Campbell and the owner of Crow Engineering.

Clarksville, TN – The Clarksville Area Chamber of Commerce is pleased to announce the 2014-2015 Chamber Board of Directors.
The Chamber elects new leadership each fiscal year, with the fiscal year running from July 1st, 2014 to June 30th, 2015.