Clarksville, TN – The City of Clarksville's Parks and Recreation Department invites the public to the Clarksville Greenway on Monday, January 5th to celebrate the official opening of Section I of the Heritage Park Greenway Connection.
A ribbon cutting ceremony with Clarksville Mayor Kim McMillan will be held at 1:30pm at Mary's Oak Trailhead of the Clarksville Greenway, located at 329 Mary's Oak Road. [Read more]
Clarksville, TN – Clarksville Mayor Kim McMillan is proud to announce the hiring of Charlie Gentry of Clarksville as the City of Clarksville's Chief of Administration.
"I am very excited that Charlie has accepted the City's offer to take on this role. He is a native Clarksvillian with experience in city government and in running successful businesses. He already has extensive relationships in the community and understands the issues of our growing city," said Mayor McMillan. "I'm so glad that Charlie will be joining the team." [Read more]
Clarksville, TN – On New Year's Eve, the Clarksville Transit System will again offer safe rides home.
"Operation Safe Ride" is a free service open to anyone who is too impaired to drive home. People who live within the Clarksville city limits can call 931.553.2429 for a ride home between the hours of 11:00pm and 4:00am.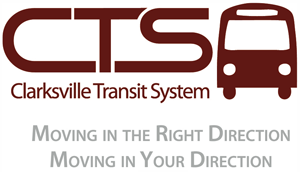 Clarksville, TN – The Clarksville Transit System will provide free transportation throughout the city on December 24th, 2013. This includes rides to the Annual Warm Souls Christmas event hosted by Radical Mission Compassionate Ministries.
"CTS is always looking for ways to make things a little easier for people in Clarksville. Offering free bus transportation on Christmas Eve is another way to do that and I appreciate their efforts as always," said Clarksville Mayor Kim McMillan.
Clarksville, TN – Clarksville Mayor Kim McMillan has created the position of Military and Veterans Liaison for the City of Clarksville.
"For some time it has been apparent to me that the City needs an employee dedicated to serving as a liaison between the City and Fort Campbell," said Mayor McMillan.

Montgomery County, TN – The Clarksville Association of Realtors (CAR) recently celebrated becoming a Clarksville-Montgomery County Green Certified organization.
Montgomery County Mayor Jim Durrett, City of Clarksville Chief of Administration Bill Harpel and Chamber of Commerce President Melinda Shepherd were on hand to congratulate CAR.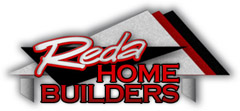 Clarksville TN – As you are out shopping for your families please pick up a few extra items for those who may be less fortunate this year.
Maybe a Mom or Dad lost their job. Maybe an unexpected bill came in and there's just not as much money to provide this year.
So many of us have been single parents and know what it feels like to do without to provide for our kids. And let's not forget all the discussions this year about downsizing at Fort Campbell and in Clarksville, we never know what the future holds for any of us.

Clarksville, TN – The weekly Clarksville Parks and Recreation Department Recreation Report provides Clarksvillians with a glimpse at the activities and events that are available from the Parks and Recreation Department for them to enjoy together as a family.
This weeks highlights include: Christmas on the Cumberland Grand Opening, Giving on the Cumberland Returns to Christmas on the Cumberland, Register now for December Swim Lessons, Christmas in Occupied Clarksville and Clarksville Park and Facility Rentals.

Clarksville, TN – The City of Clarksville's Christmas on the Cumberland is sure to create lasting memories this holiday season as thousands experience the captivating displays of over one million lights!
Join the City of Clarksville and US Bank as we celebrate Christmas on the Cumberland's 16th year with a grand opening ceremony, Tuesday, November 25th, 2014 at 6:30pm at the McGregor Park RiverWalk and Museum.

Montgomery County, TN – The latest business to earn Clarksville-Montgomery County Green Certified and host a Green Ribbon Cutting is the Tree of Life Center.
Montgomery County Mayor Jim Durrett, City of Clarksville Chief of Staff Bill Harpel, standing in for Clarksville Mayor McMillan, and Chamber of Commerce Director Melinda Shepard were there to congratulate the owner and employees for their work.