$2.7 million addition scheduled to open in July
Clarksville, TN – Work continues on a $2.7 million addition to the Ajax Turner Senior Citizens Center, which will provide improved quality of life for more Clarksville residents.
The new 14,600 square foot, two-story structure will provide more space for programs and services for the center's growing number of seniors who drop in for meals, activities, classes and recreation.
Mayor McMillan urges motorists to slow down and be patient
Clarksville, TN – With several intersection improvement projects under way, travel is tough on the southernmost route connecting Interstate 24 at Exit 11 with downtown Clarksville.
City of Clarksville Mayor Kim McMillan urges patience and caution, especially on this route that includes roads with several names and numbers: State Route 76/Martin Luther King Jr. Parkway, U.S. Highway 41A Bypass and State Route 112.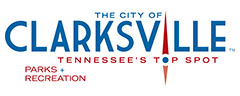 Clarksville, TN – The Clarksville Parks and Recreation and Cumberland Bank & Trust are excited to announce the winners of the 2017 Queen City Road Race T-shirt Contest.
Congratulations to Shaniya Mosley, First Place winner and 5th grade student at Burt Elementary. Shaniya's artwork will be featured on the 2017 official Queen City Road Race t-shirt.
Serepta Jordan's writings recorded Clarksville life from 1857-64

Clarksville, TN – A large measure of teamwork is going into the restoration and publication of the diary of Serepta Jordan, who recorded her life in Clarskville from 1857 to 1864 in crisp hardwriting in a repurposed leather-bound ledger book.
The diary is part of the collection of the Clarksville's Customs House Museum and Cultural Center, which welcomed a $3,000 Archive Development Grant on Thursday delivered by Tennessee Secretary of State Tre Hargett.
Collaboration provides needed transitional housing resource
Clarksville, TN – The City of Clarksville and Flourishing Families have added another link in Clarksville's chain of social services that helps people in need.
Flourishing Families opened the doors Wednesday to a new transitional home to a family of five. The small but well-kept home at 451 Martin Street. was donated to the non-profit organization by the City of Clarksville.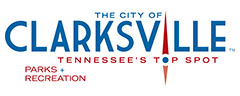 Clarksville, TN – Thanks to a group of Clarksville Academy students, a grant from the Clarksville-Montgomery County Community Health Foundation and a partnership with the City of Clarksville, two more bike-share stations are coming to Clarksville.

Clarksville, TN – The Clarksville Area Chamber of Commerce announces upcoming events during the month of January.
On Tuesday, January 17th, the Chamber host its annual Mayors Power Breakfast at the Riverview Inn, 50 College Street at 7:30am.
High-tech facility allows real-time monitoring, repair of power system

Clarksville, TN – CDE Lightband, the City of Clarksville's electric power and broadband services utility, showed off its new control center last Thursday, December 1st, 2016.
The Supervisory Control and Data Acquisition center, or SCADA, is the nerve center of CDE's electric power delivery system. Using CDE Lightband's fiber optic network, technicians in the center now monitor the system in real time, diagnose outages, redirect the flow of power if necessary and direct repairs.
Consumers urged to shop, dine at local small businesses during holidays
Clarksville, TN – Clarksville Mayor Kim McMillan has proclaimed Saturday, November 26th as Small Business Saturday in the City of Clarksville.
Small Business Saturday is a day dedicated to supporting small businesses across the City of Clarksville, the state and country. Founded by American Express in 2010, this day is celebrated each year on the Saturday after Thanksgiving.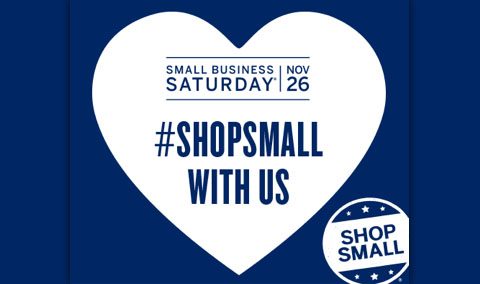 [Read more]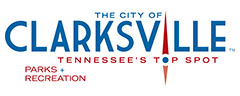 Clarksville, TN – Tuesday night, November 22nd, hundreds of people gathers at the McGregor Park RiverWalk and Museum for the grand opening ceremony of the City of Clarksville's 18th annual Christmas on the Cumberland.
Just before the ceremony began, those in attendance were treated to Christmas Carols by the Rossview High School Choir.