Clarksville, TN – Soldiers may deploy into combat as a unit, but too often, the journey home is lonely and discouraging. Combat veterans – both men and women – may make the physical journey successfully back to the states but finding the way home after war – navigating the pain, the losses and the guilt – can take years. You can help, though.
Join SAFE: Soldiers and Families Embraced, community leaders and your neighbors on Thursday, November 10th, 2016, to share a meal at the organization's annual fundraising breakfast, "Lighting the Way Home."
Clarksville, TN – Ricky Cumberland, a 20-year veteran of Clarksville Fire Rescue, has been promoted to Fire Marshal, Fire Chief Mike Roberts announced Friday.
Cumberland, 51 and a 1993 graduate of Austin Peay State University, has served as a Fire Prevention Officer with the department since 2001. He joined the city fire department in 1996 as a firefighter after three-years as a Clarksville Police Officer.
He officially begins as Fire Marshal on October 1st, and succeeds Ray Williams, who was promoted to Deputy Fire Chief earlier this year.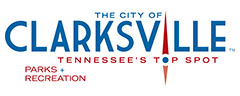 Clarksville, TN – Jennifer Byard, who has distinguished herself as a leader in positions with several city departments, has been named director of the Clarksville Department of Parks and Recreation, Clarksville Mayor Kim McMillan announced Friday.
Byard had been Assistant Director since January 2015 and served as interim director of the department after Director Mark Tummons resigned in July to take a position in Texas.
Clarksville, TN – Clarksville Mayor Kim McMillan greeted hundreds of military veterans at Liberty Park on Thursday for a Welcome Home Parade, a picnic lunch and musical entertainment.
"We welcome you to Clarksville, we honor you, and we thank you for your service to America," McMillan said to a lunchtime audience in the Wilma Rudolph Events Center. "Please know that the city of Clarksville, with its special connection to Fort Campbell, especially loves our veterans."

Clarksville, TN – Estimates released yesterday from the U.S. Census Bureau's American Community Survey show Clarksville's population at 149,120. Just shy of the 150,000 mark, this growth reflects an 11.6% increase over the past five years.
In the same report, Montgomery County population is growing quickly toward a population of 200,000, with a 2015 estimate of 193,479, which is also up 11.6% from 2010. The number of households in the county increased to 70,494, up 7.7% over 2014.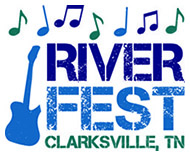 Clarksville, TN – Music along the Cumberland River on Riverside Drive can only mean one thing, the start of Clarksville's Riverfest event at McGregor Park. Friday night, September 9th, the 28th annual Riverfest Celebration got rolling with live music on three stages from a diverse set of entertainers.
Along with the music, there was booths, great food and fun for young and old alike at this free event. There was a large attendance Friday night with everyone enjoying themselves.
Clarksville, TN – Area residents now have another location – Clarksville City Hall — where they can renew their driver's licenses.
Citizens can drop by the revenue collection office on the first floor at City Hall, One Public Square, from 7:30am to 5:00pm weekdays to renew or replace their state driver's license or state identification card. There is free one-hour parking nearby.
Clarksville, TN – Clarksville Fire Rescue will present its annual community wide 9/11 Ceremony at 6:00pm Sunday, September 11th at the city's main fire station, 802 Main Street. The public is invited.
The ceremony honors the commitment and ultimate sacrifice of hundreds of New York City Firefighters who selflessly responded after the World Trade Center's twin towers were attacked by terrorists on September 11th, 2001.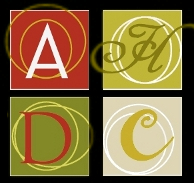 Clarksville, TN – The Clarksville/Montgomery County Arts and Heritage Development Council and Roxy Regional Theatre will present during the month of September a series of six videos exploring people and events from Clarksville's past, present and future.
The series will take place in the Roxy theatre on Sundays and Tuesdays and was made possible by a placemaking grant from the Tennessee Arts Commission. The showings are free and open to the public.
The videos run about 30 minutes and community members are encouraged to join in the discussion afterward exploring Clarksville's unique character and how to maintain and enhance a strong sense of place in its citizens.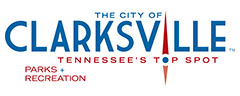 Clarksville, TN – In true "walk the talk" fashion, the Clarksville Parks and Recreation Department is demonstrating the city's commitment to building a healthier and more successful community.
The Governor's Foundation for Health and Wellness recently named the department a Healthier Tennessee Workplace for encouraging employees to live a healthy lifestyle – both at work and at home.