Montgomery County, TN – The Clarksville Association of Realtors (CAR) recently celebrated becoming a Clarksville-Montgomery County Green Certified organization.
Montgomery County Mayor Jim Durrett, City of Clarksville Chief of Administration Bill Harpel and Chamber of Commerce President Melinda Shepherd were on hand to congratulate CAR.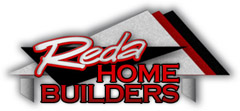 Clarksville TN – As you are out shopping for your families please pick up a few extra items for those who may be less fortunate this year.
Maybe a Mom or Dad lost their job. Maybe an unexpected bill came in and there's just not as much money to provide this year.
So many of us have been single parents and know what it feels like to do without to provide for our kids. And let's not forget all the discussions this year about downsizing at Fort Campbell and in Clarksville, we never know what the future holds for any of us.

Clarksville, TN – The weekly Clarksville Parks and Recreation Department Recreation Report provides Clarksvillians with a glimpse at the activities and events that are available from the Parks and Recreation Department for them to enjoy together as a family.
This weeks highlights include: Christmas on the Cumberland Grand Opening, Giving on the Cumberland Returns to Christmas on the Cumberland, Register now for December Swim Lessons, Christmas in Occupied Clarksville and Clarksville Park and Facility Rentals.

Clarksville, TN – The City of Clarksville's Christmas on the Cumberland is sure to create lasting memories this holiday season as thousands experience the captivating displays of over one million lights!
Join the City of Clarksville and US Bank as we celebrate Christmas on the Cumberland's 16th year with a grand opening ceremony, Tuesday, November 25th, 2014 at 6:30pm at the McGregor Park RiverWalk and Museum.

Montgomery County, TN – The latest business to earn Clarksville-Montgomery County Green Certified and host a Green Ribbon Cutting is the Tree of Life Center.
Montgomery County Mayor Jim Durrett, City of Clarksville Chief of Staff Bill Harpel, standing in for Clarksville Mayor McMillan, and Chamber of Commerce Director Melinda Shepard were there to congratulate the owner and employees for their work.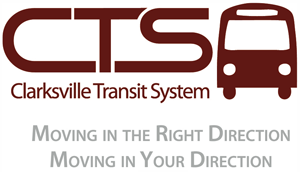 Clarksville, TN – The Clarksville Transit System's "Spooky Special" is back. All CTS rides are free on the specially painted bus on Thursday and Friday, October 30th and 31st, 2014.
"We have so many loyal customers and we want to show them our appreciation," said Arthur Bing of the Clarksville Transit System. "The 'Spooky Tour' has been very popular in the past and we are glad to bring it back this year. We also appreciate the students at Clarksville Academy who provided the design work." [Read more]
Clarksville, TN – Clarksville Mayor Kim McMillan was elected President of the Greater Nashville Regional Council (GNRC) at their Annual Business meeting.
Other officers elected were Randall Hutto, Wilson County Mayor as Vice-President, and Ken Moore as Treasurer.
Clarksville, TN – On Thursday, September 11th, 2014, Clarksville Fire Rescue will hold the annual ceremony honoring fallen firefighters and victims of the 9-11 tragedy. The event will begin at 6:00pm at the Main Fire Station, 802 Main Street, in Clarksville.
"This annual ceremony is an important event to our community and I am honored to be a part of it," said Clarksville Mayor Kim McMillan. "I encourage everyone to join us and to stop and remember our fallen firefighters and the victims of 9-11. It's also important to remember to thank the men and women who protect us every day." [Read more]

Clarksville, TN – The Clarksville-Montgomery County community gathered in front of Gary Mathews Motors (1100 Ashland City Road) yesterday morning, to recognize them for a generous contribution which allowed the Montgomery County Sheriff's Office to purchase 5 customized bullet and stab resistant vests for the MCSO K-9 Unit.
"A very special and elite team of law enforcement officers exist, who having undergone years of rigorous training. On a daily basis, these teams prove their loyalty and dedication to their community including Montgomery County's own K9 Unit," said Gary Mathews, President and CEO of Gary Mathews Motors.
Clarksville, TN – As part of The Walt Disney Company's comprehensive multi-year distribution agreement with the National Telco Television Consortium (NTTC), CDE Lightband will carry the SEC Network for subscribers in Clarksville, Tennessee, when the network launches on August 14th.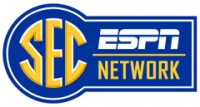 CDE Lightband subscribers will also have authenticated access to additional live events scheduled for the SEC Network on WatchESPN and SECNetwork.com – with the ability to watch SEC Network live and on-demand content anytime, anywhere on their television, computer, tablet or mobile device.