Clarksville, TN – Clarksville Mayor Kim McMillan greeted hundreds of military veterans at Liberty Park on Thursday for a Welcome Home Parade, a picnic lunch and musical entertainment.
"We welcome you to Clarksville, we honor you, and we thank you for your service to America," McMillan said to a lunchtime audience in the Wilma Rudolph Events Center. "Please know that the city of Clarksville, with its special connection to Fort Campbell, especially loves our veterans."

Clarksville, TN – Estimates released yesterday from the U.S. Census Bureau's American Community Survey show Clarksville's population at 149,120. Just shy of the 150,000 mark, this growth reflects an 11.6% increase over the past five years.
In the same report, Montgomery County population is growing quickly toward a population of 200,000, with a 2015 estimate of 193,479, which is also up 11.6% from 2010. The number of households in the county increased to 70,494, up 7.7% over 2014.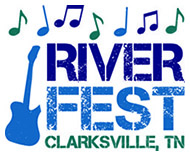 Clarksville, TN – Music along the Cumberland River on Riverside Drive can only mean one thing, the start of Clarksville's Riverfest event at McGregor Park. Friday night, September 9th, the 28th annual Riverfest Celebration got rolling with live music on three stages from a diverse set of entertainers.
Along with the music, there was booths, great food and fun for young and old alike at this free event. There was a large attendance Friday night with everyone enjoying themselves.
Clarksville, TN – Area residents now have another location – Clarksville City Hall — where they can renew their driver's licenses.
Citizens can drop by the revenue collection office on the first floor at City Hall, One Public Square, from 7:30am to 5:00pm weekdays to renew or replace their state driver's license or state identification card. There is free one-hour parking nearby.
Clarksville, TN – Clarksville Fire Rescue will present its annual community wide 9/11 Ceremony at 6:00pm Sunday, September 11th at the city's main fire station, 802 Main Street. The public is invited.
The ceremony honors the commitment and ultimate sacrifice of hundreds of New York City Firefighters who selflessly responded after the World Trade Center's twin towers were attacked by terrorists on September 11th, 2001.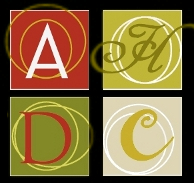 Clarksville, TN – The Clarksville/Montgomery County Arts and Heritage Development Council and Roxy Regional Theatre will present during the month of September a series of six videos exploring people and events from Clarksville's past, present and future.
The series will take place in the Roxy theatre on Sundays and Tuesdays and was made possible by a placemaking grant from the Tennessee Arts Commission. The showings are free and open to the public.
The videos run about 30 minutes and community members are encouraged to join in the discussion afterward exploring Clarksville's unique character and how to maintain and enhance a strong sense of place in its citizens.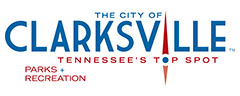 Clarksville, TN – In true "walk the talk" fashion, the Clarksville Parks and Recreation Department is demonstrating the city's commitment to building a healthier and more successful community.
The Governor's Foundation for Health and Wellness recently named the department a Healthier Tennessee Workplace for encouraging employees to live a healthy lifestyle – both at work and at home.
Clarksville, TN – Clarksville officials set the stage Monday for improved quality of life for more Clarksville residents, breaking ground on an addition to the Ajax Turner Senior Citizens Center.
The new 14,600 square foot, two-story structure will provide more space for programs and services for the center's growing number of seniors who drop in for meals, activities, classes and recreation.

Clarksville, TN – The Clarksville-Montgomery County Economic Development Council (EDC) will host its fifth annual growth summit on Thursday, August 25th at the Riverview Inn.
This half-day public event and will feature recognized leaders in economic development who will address topics such as global and local economies, strategic planning for the future, technology, entrepreneurialism and what drives business decisions.
Clarksville, TN – Clarksville Mayor Kim McMillan has received notice that the City of Clarksville will receive $488,000 in grant funding from the State of Tennessee, Department of Environment and Conservation (TDEC).
The funding, which was received as part of a competitive grant application process, is for the renovation of the Swan Lake Aquatic Center and Kids Splash Park.