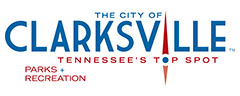 Clarksville, TN – In true "walk the talk" fashion, the Clarksville Parks and Recreation Department is demonstrating the city's commitment to building a healthier and more successful community.
The Governor's Foundation for Health and Wellness recently named the department a Healthier Tennessee Workplace for encouraging employees to live a healthy lifestyle – both at work and at home.
Clarksville, TN – Clarksville officials set the stage Monday for improved quality of life for more Clarksville residents, breaking ground on an addition to the Ajax Turner Senior Citizens Center.
The new 14,600 square foot, two-story structure will provide more space for programs and services for the center's growing number of seniors who drop in for meals, activities, classes and recreation.

Clarksville, TN – The Clarksville-Montgomery County Economic Development Council (EDC) will host its fifth annual growth summit on Thursday, August 25th at the Riverview Inn.
This half-day public event and will feature recognized leaders in economic development who will address topics such as global and local economies, strategic planning for the future, technology, entrepreneurialism and what drives business decisions.
Clarksville, TN – Clarksville Mayor Kim McMillan has received notice that the City of Clarksville will receive $488,000 in grant funding from the State of Tennessee, Department of Environment and Conservation (TDEC).
The funding, which was received as part of a competitive grant application process, is for the renovation of the Swan Lake Aquatic Center and Kids Splash Park.
Clarksville, TN – Civic leaders gathered Thursday to announce a major step toward the goal of honoring Pat Head Summitt, hometown hero and legendary University of Tennessee women's basketball coach, with a statue and interpretative display along the Cumberland River in Clarksville.
Coach Summitt died June 28th from Alzheimer's disease, five years after a diagnosis of early onset dementia forced her to retire from her legendary UT coaching career, during which her teams won a record 1,098 games and eight NCAA national titles.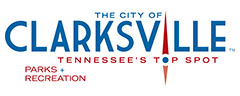 Clarksville, TN – The City of Clarksville held the ninth annual Independence Day Celebration on Sunday, July 3rd, 2016 at Liberty Park and what a celebration it was. Featured were great music, good food, games. Just about something for everyone.
The "Ten Strings and Tom" trio kicked things off around 6:00pm. This band is named for the instruments in their band–six string guitar, four string bass, and a tom or one drum of a drum set. They performed songs by Stevie Ray Vaughan, Jimi Hendrix and others.

Montgomery County, TN – Jenkins & Wynne Ford, Lincoln and Honda Dealership is the latest business to become Clarksville-Montgomery County Green Certified.
There to congratulate Don Jenkins, Casey Jenkins and their dedicated staff were Montgomery County Mayor Jim Durrett, City of Clarksville Mayor Kim McMillan, Chamber of Commerce Director Melinda Shepard, and CMC Green Certification Steering Committee Members Daryl Pater and Steve James.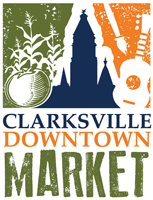 Clarksville, TN – The Saturday Clarksville Downtown Market sponsored by Clarksville Parks and Recreation is a place anyone would have a great time selecting the freshest of locally grown food—tomatoes, squash, peppers, greens, honey, whoopie pies, homemade ice cream, flavored lemonade, peaches, blueberries, baked goods (fried pies, cookies, fruit pies, and breads), raw milk cheeses, popsicles, homemade jams and jellies, eggs, steak specials, beef, rabbit, pork, sausage, Canadian bacon, eggs, kettle corn, broccoli salad,etc.
What you may not expect is the variety of other items offered.
Clarksville, TN – For the second year in a row, the City of Clarksville has been awarded the Certificate of Achievement of Excellence in Financial Reporting by the Government Finance Officers Association of the United States and Canada (GFOA).
"I am very excited that the City has received this honor again this year," said Clarksville Mayor Kim McMillan.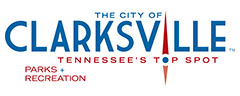 Clarksville, TN – The weekly Clarksville Parks and Recreation Department Recreation Report provides Clarksvillians with a glimpse at the activities and events that are available from the Parks and Recreation Department for them to enjoy together as a family.
This weeks highlights include: Mayor's Summer Night Lights programs, Swimming Pools, and Riverfest applications.