Offers Sports Massage and other Therapeutic Services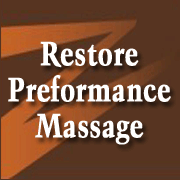 Clarksville, TN – A veteran triathlete who is now a licensed massage therapist will lead a new massage therapy practice dedicated to sports massage treatment, therapeutic, Swedish and deep tissue massage.
Restore Performance Massage, also called RPM Massage, is located inside the Clarksville Chiropractic Center building on Madison Street next to Chick-Fil-A. The new business opened Monday, May 7th.
Russ Shemberger, whose athletic background is in the sport of swimming and triathlon, is the practice's newly licensed massage therapist.