Clarksville, TN – A statue of actor Frank "Sergeant Carter" Sutton, who was born and raised in Clarksville, will be dedicated at 1:30pm Saturday on Franklin Street in Downtown Clarksville.
Mark Holleman, civic leader and broker/owner of Coldwell Banker Conroy, Marable & Holleman working with the City of Clarksville, led the drive to place the statue — created by local sculptor Scott Wise — near the Roxy Theatre in Sutton's hometown.

Clarksville, TN – The Tennessee Wildlife Resources Agency (TWRA) in partnership with the Clarksville Department of Parks and Recreation, Grandpa's, Walmart, Boyles Bait, First Baptist Church, and Yellow Creek Baptist Church worked together to give the youth of Clarksville an opportunity to enjoy a day of free fishing in Liberty Park on Saturday.
The annual Youth Fishing Rodeo is held on the second Saturday in June to coincides with Tennessee's Free Fishing Day and 16 and under Free Fishing Week. "This is the 12th year that we've joined together with the Clarksville Department of Parks and Recreation, and all of our sponsors to bring the outdoors to young kids who may be fishing for the very first time," said Montgomery County Wildlife Officer Dale Grandstaff. This year, there were 380 kids gathered around the fishing pond at Liberty Park to have a great time in the great outdoors!
Clarksville's first Police Officer killed in the line of Duty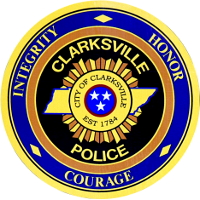 On or about February 5th, 1943, Leonard Nipple was appointed patrolman with the Clarksville Police Department under Chief John Balthrop.  Officer Nipple came here from Kansas. He was considered a good officer, fearless, dependable and had the respect of the entire police force, receiving the nickname of "Cowboy".
The morning of August 9th, 1945, a fire broke out at the Clarksville Laundry which became so intense it melted and shattered windows of a number of other businesses across 3rd Street.  Officer Nipple responded with firefighters to the scene.  He was standing with the firefighters in the doorway of the laundry's boiler room when a wall collapsed and Officer Nipple and Firefighter Marshall Hodge were struck by falling brick.  Officer Nipple succumbed to his injuries and died.  Firefighter Hodge was taken to the hospital, treated and released. [Read more]