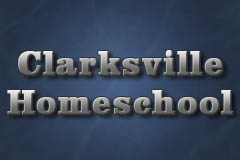 Clarksville, TN – Most of us are aware that homeschooling has grown in popularity in recent years, but many would be surprised to know that more than 100 students from Clarksville-Montgomery County attended this year's Clarksville Homeschool Co-op Prom.
Becky Bittner is one of the volunteers that help to organize the annual event.
"All these students are from homeschool families," Bittner said. "This prom is put on each year by CHC, and everyone here is a volunteer. The parents are the ones who make this happen. I've been directing the event for the past couple of years, and we have a great team of parents that just want to see their kids have a great time at prom."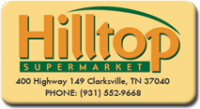 Clarksville, TN – Hilltop Super Market held their 22nd annual Easter Egg Hunt on Saturday, April 15th, 2017. The weather was nice and warm with a cool breeze that kept it from being hot. The event kicked off at 11:00am and the Easter Egg hunt began at 2:00pm.
There were several different activities for everyone to enjoy. There were inflatable bounce houses provided by U Jumpin' Foulks, face painting done by Montgomery Central High School Cheerleaders, cupcake decorating, a duck pond, and other games.