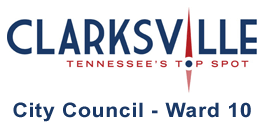 Clarksville, TN – My family and I want to wish each of you a very safe and Happy Thanksgiving!
Please remember that many families will sit down to a Thanksgiving table that may have an empty chair due to a loved one keeping watch over our nation's security or overseas in active combat zones.
Clarksville, TN – Clarksville Mayor Kim McMillan and City Council Members Jeff Burkhart, Geno Grubbs, Valerie Guzman, Marc Harris, James Lewis, Wallace Redd and Joel Wallace are making a significant contribution to encourage and support City of Clarksville employees and their professional development.
Human Resources Director Will Wyatt worked with the Nashville Predators group and Bridgestone to offer a unique team building and training opportunity for City employees who choose to participate.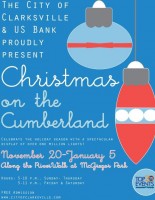 Clarksville, TN – The City of Clarksville kicked off the 14th Annual Christmas on the Cumberland on Tuesday, which continues until January 1st. The annual free holiday display features over 1,000,000 individual Lights in a amazing Christmas display that spans the entire length of McGregor Park in Downtown Clarksville.
This has become one of the most popular events held on the banks of the Cumberland River in Historic Downtown Clarksville, second only to the Riverfest Celebration held in September. It draws thousands of people per day down to the banks of the Cumberland River to enjoy the Christmas lights with family and friends.
Clarksville, TN – On November 1st, 2012, the Clarksville Department of Building and Codes will begin accepting applications for people who want to keep domesticated hens on their property.
The Clarksville City Council, during the September meeting, approved an ordinance allowing for the keeping of domesticated hens in E-1, R-1 AND R-1A zoned areas. [Read more]
Clarksville, TN – Clarksville Mayor Kim McMillan is introducing a new opportunity to learn more about Clarksville through the City's new cable television channel.
"CDE Lightband customers may have noticed a new addition a couple of months ago. Channel 3 on CDE Lightband is Clarksville TV." [Read more]
Clarksville, TN – On Thursday, July 5th, 2012, Clarksville City Council passed a resolution recognizing July 2012 as Parks and Recreation Month. Residents are encouraged to get out and show how parks and recreation make their lives extraordinary.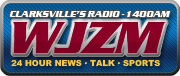 Clarksville, TN – Clarksville Mayor Kim Mcmillan will appear on 'Clarksville in Review" this Saturday morning at 9:00am on WJZM 1400am to discuss city issues. Mayor McMillan has just returned from a National Conference of Mayors, and has just had her new budget approved by the Clarksville city council this week.
Citizens are invited to listen and call in their questions to host Hank Bonecutter. If you miss the interview, it can be heard at the WJZM Podcast Archives, at www.wjzm.com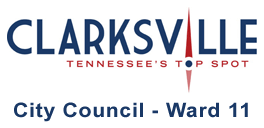 Clarksville, TN – Clarksville Councilwoman (Ward 11) Kaye Jones donated hundreds of scarves, hats and gloves to Manna Cafe today.
Ms. Jones stated that last winter when they were so badly needed, she had to purchase them at full price, but by buying them at closeout in June, she was able to get a tremendous deal thanks to Kmart on Madison Street.
"I was so excited to be able to do so much more than last year, and they will be receiving new before worn items, which is a real treat!!
This would make a great project for your class or school. Invite your students to show our heroes how much they mean to our community.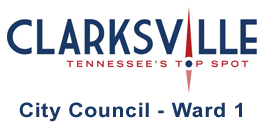 Clarksville TN – The 'Wounded Warrior Welcome Project' was formed in 2011 to welcome home injured soldiers who were returning to Middle Tennessee. The Project has organized welcome homes for more than a half dozen soldiers returning from their stays at Army Medical Hospitals in Washington D.C. and Texas.
In addition, we made 4 trips to Walter Reed Medical Hospital in 2011 and will be making another visit this month. [Read more]
Clarksville, TN – Qualified nonprofit charitable or civic organizations in Clarksville have an opportunity to seek the City's financial support on a limited basis. Applications for these funds are due by noon on April 6th, 2012. [Read more]