Montgomery County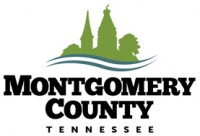 Montgomery County, TN – Montgomery County was recognized with two Excellence in Government Awards on September 26th, 2018 by the Greater Nashville Regional Council (GNRC) at their 2018 Annual Luncheon.
The Excellence in Community Design Award was bestowed to Montgomery County for the design and building of the Downtown Commons.
Clarksville has chance to attract lucrative State Soccer Park
Clarksville, TN – The Clarksville City Council faces a key final vote Thursday on purchase of 409 acres near Interstate 24 Exit 8 for construction of a multi-sport Clarksville Family Athletic Complex.
The Athletic Complex would be built in phases and serve the outdoor recreation needs of Clarksville's growing population and add facilities to attract sports tourism-related economic development.
Federal grants provide updated restrooms, pavilions
Clarksville, TN – Clarksville's Valleybrook Park, a neighborhood green space on Crossland Avenue near downtown, reopened Monday after a facelift funded with federal grants secured by the City of Clarksville.
Improvements include two new playgrounds, new restrooms, a new pavilion, conversion of the old restrooms to an additional pavilion, and repaving of the parking lot.
Clarksville Mayor, Parks Director to discuss project with neighbors
Clarksville, TN – Clarksville Mayor Kim McMillan and Parks Director Jennifer Letourneau will meet with neighbors from around the proposed Urban Wilderness park in Midtown Clarksville to discuss the project.
The City officials will make a brief remarks and then take questions and comments about the proposal. The meeting, sponsored by neighborhood organizations, will be at 6:30pm, Tuesday, August 22nd, 2017 at Hilldale Methodist Church.
Natural recreation area envisioned in heart of the Clarksville
Clarksville, TN – Clarksville Mayor Kim McMillan's 2018 budget, approved Monday by the Clarksville City Council, includes $450,000 to acquire a unique tract of land in the heart of Clarksville to be preserved as an Urban Wilderness.
The Clarksville Urban Wilderness would be on rugged land that lies between Madison Street and the Red River off of Tanglewood Drive. It includes dense vegetation, steep ravines, primitive trails, and a stream with a waterfall.
$2.7 million addition scheduled to open in July
Clarksville, TN – Work continues on a $2.7 million addition to the Ajax Turner Senior Citizens Center, which will provide improved quality of life for more Clarksville residents.
The new 14,600 square foot, two-story structure will provide more space for programs and services for the center's growing number of seniors who drop in for meals, activities, classes and recreation.

Clarksville, TN – On Thursday, July 3rd, thousands of Clarksvillians made their way to Liberty Park for the City of Clarksville's seventh annual Independence Day Celebration. Attendees enjoyed live music, drinks, and food such as funnel cakes, hotdogs, and other festival favorites.
The evening got started with the presentation of the colors and Staff Sergeant Scott Letourneau of the 160th Special Operations Aviation Regiment singing the National Anthem. Musical entertainment was provided by local performers Eight O'Five Jive and the 101st Airborne Division rock band Cover Down. "This is great!," said Staff Sgt. Aaron Fast, the band leader when I asked him what he thought about the turn out. "We love coming out and playing for the public. There are thousands of people out here, and it's really really cool. We play for soldiers all the time but it's great to get out in the public and have a chance to play for a community that shows their support for Fort Campbell and the soldiers like Clarksville does."
Clarksville, TN – Clarksville residents who are CDE Lightband customers can now watch Clarksville City Council meetings live.
As part of Clarksville Mayor Kim McMillan's commitment to making city government more accessible and transparent, the City is now offering live streaming on CDE Lightband Channel 3. [Read more]
Clarksville, TN – Qualified nonprofit charitable or civic organizations in Clarksville have an opportunity to seek the City's financial support on a limited basis. Applications for these funds are due by noon on Thursday, April 10th, 2014. [Read more]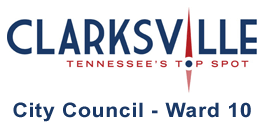 Clarksville, TN – My family and I want to wish each of you a very safe and Happy Thanksgiving!
Please remember that many families will sit down to a Thanksgiving table that may have an empty chair due to a loved one keeping watch over our nation's security or overseas in active combat zones.