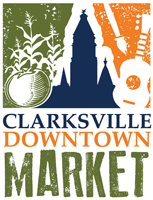 Clarksville, TN – The 2018 Clarksville Downtown Market will open Saturday, May 26th, 2018 with more than 80 vendors offering fresh produce, baked goods, local honey, milk, home décor, seasonal flowers and entertainment for all ages.
The Clarksville Downtown Market will be open from 8:00am to 1:00pm on Saturdays through October 13th on Public Square.
Enjoy live music, meet our Market mascot, "Corny the Cob," and experience special events on select market days.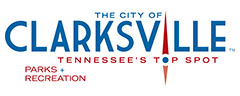 Clarksville, TN – Residents are invited to join Clarksville Parks and Recreation for some playtime from noon to 4:00pm on Saturday, April 28th, 2018 in Liberty Park.
Citizens are invited to talk with Clarksville Parks and Recreation staff about the variety of activities happening this spring and summer, register for classes and programs, and learn about the future of the City's parks.
Residents invited to enjoy Clarksville's Beautiful Trails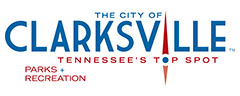 Clarksville, TN – The Rails-to-Trails Conservancy's sixth annual Opening Day for Trails will unfold in Clarksville on the Cumberland Riverwalk at McGregor Park, Downtown's Upland Trail, and the beautiful 5.5-mile Clarksville Greenway.
Opening Day, a celebration of trails nationwide, will be Saturday, April 7th and serve as the unofficial launch of the spring trail season for outdoor enthusiasts and trail lovers.
Clarksville Parks and Recreation invites community to February 20th meeting.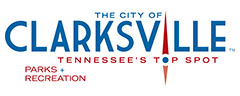 Clarksville, TN – The success of Clarksville Parks and Recreation's BCycle bike-sharing program has inspired interest in creating an organization to promote a more bicycle- and pedestrian-friendly community.
Like-minded local residents, businesses, clubs and agencies are invited to meet at 6:00pm February 20th, 2018 at Liberty Park's Freedom Point to discuss forming a bicycle and pedestrian advocacy group.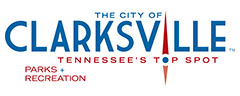 Clarksville, TN – The City of Clarksville's popular bike-sharing system, Clarksville BCycle, will host two fall bike tours that will provide riders a great way to discover Downtown.
Both tours will be led by William Parker, Historical Interpreter at Fort Defiance Interpretive Center & Civil War Park. Each participant will be provided a BCycle and a safety vest. Participants are encouraged to bring their own bicycle helmet.