Clarksville, TN – Clarksville Academy students will present two free public viewings of a new play about the history of Clarksville. "The Montgomery County Chronicles: A Tribute to History, Community, and Leadership" is a new stage play, created by Shana Thornton, local author and publisher, that is scheduled to debut at The Roxy Regional Theatre for two performances.
Written by Danny Magrans
Spanish Teacher, Languages Department Chair
Clarksville, TN – This past February a group of 25 students and parents from Clarksville Academy journeyed to Peru.
In addition to applying skills learned in class and visiting all the magnificent sites, such as Machu Picchu, the students also committed themselves to serving a small village school in an area called Calca.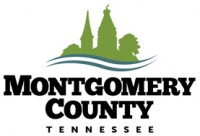 Montgomery County, TN – Thanks to a grant from Clarksville Montgomery County Community Health Foundation acquired by students from Clarksville Academy in partnership with Montgomery County Parks and Recreation, Phase II of the Rotary Park Disc Golf Project has been completed.
The course is now 18-holes with a red and yellow basket for each of the 18 concrete tees, giving players of all ages and skill levels an opportunity to enjoy the game.
Clarksville, TN – Clarksville Mayor Kim McMillan cut a ribbon Monday to open one of Clarksville's two new bike share stations.
The ceremony, at the Pollard Road trailhead on the Clarksville Greenway, included Clarksville Academy students, Community Health Foundation board members and Clarksville Parks and Recreation Department leaders.
A second new station, at Public Square and Franklin Street in Downtown Clarksville, also opened Monday.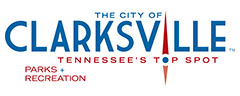 Clarksville, TN – Thanks to a group of Clarksville Academy students, a grant from the Clarksville-Montgomery County Community Health Foundation and a partnership with the city of Clarksville, a bicycle share program will soon come to Liberty park and McGregor park.
The group, comprised of about eight Clarksville students each year, researched and wrote a grant proposal as part of Clarksville Academy's Challenge Based Learning (CBL).