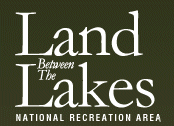 Land Between the Lakes, KY/TN – Visitors searching for a traditional family-oriented celebration may visit the Homeplace 1850s Farm on the Fourth of July at Land Between The Lakes National Recreation Area.
Celebrate Independence Day from 1:00pm-4:00pm on Monday, July 4th, 2016 with races, skillet tossing, horse shoes, old-time music, toys, and games. Admission is $5.00 ages 13 and up; $3.00 ages 5-12; free for ages 4 and under, and includes all the day's activities and programs.

Clarksville, TN – Local author Beverly Fisher was present in theotherspace at the Roxy Regional Theater on Monday, June 20th, as her novella "Grace Among the Leavings" turned dramatic presentation debuted in Clarksville.
Based on Fisher's family research and Civil War gleanings, "Grace Among The Leavings" tells the story of eleven-year-old Grace Meadows and her family's hard times in the wake of war.
It features Ava DoVanne, a rising seventh grader, in the starring role. As Grace, DoVanne showed her command of the script and the stage in her performance.

Clarksville, TN – The journey from the page to the stage does not always follow an established route: sometimes a new path must be forged.
Following months of adapting, rewriting and workshopping, Beverly Fisher's Civil War novella "Grace Among The Leavings" completes its journey to the stage of the Roxy Regional Theatre's theotherspace with four staged readings, June 20th – June 28th.
Originally adapted to the stage by Dennis Darling and Kari Catton and produced by Theatre in the Park in Lincoln's New Salem State Historic Site in Illinois, "Grace Among The Leavings" underwent further adaptation this past year by Roxy Regional Theatre co-founder and artistic director John McDonald.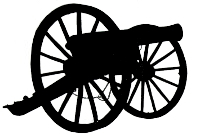 Clarksville, TN – The Friends of Fort Defiance is excited to announce the date for this year's March to the Past fundraising event to be held Saturday, June 11th from 10:00am – 3:00pm at the Fort Defiance Civil War Park and Interpretive Center.
Live demonstrations of quilting, firing, and camp life will be sure to give the community a clear depiction of the Civil War era.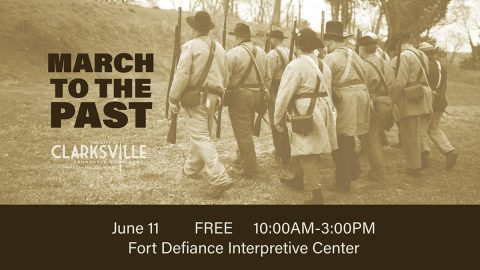 [Read more]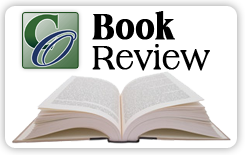 Clarksville, TN – Clarksville resident, Dr. Michael Shoulders, has written Crossing the Deadline: Stephen's Journey through the Civil War (Sleeping Bear Press) just in time for a must have summer read. With palatable feeling for the young 13-year-old Stephen Gaston, a Centerville, Indiana native who joins the Union Army to become a bugler for Colonel Eli Lilly.
Stephen's older brother has already been killed in the Civil War and Stephen feels compelled to do his part. Little does he know that a long term in prison and a stint as a passenger on the Sultana await him.
The 146th Meeting.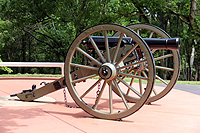 Clarksville, TN – The next meeting of the Clarksville (TN) Civil War Roundtable will be on Wednesday, May 18th, 2016 at the Bone & Joint Center, 980 Professional Park Drive, right across the street from Gateway Hospital. This is just off Dunlop Lane and Holiday Drive and only a few minutes east of Governor's Square mall.
The meeting begins at 7:00pm and is always open to the public. Members please bring a friend or two – new recruits are always welcomed.
Topic: "Confederate Outlaw: Champ Ferguson" (based on his book)
Former Chicago Tribune Editor and Tennessean Reporter Jim Squires to Keynote 12th Annual Clarksville Writers Conference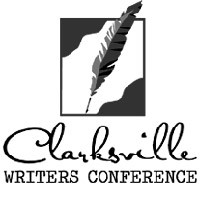 Clarksville, TN – The Clarksville Arts & Heritage Development Council, in partnership with Austin Peay State University and the Tennessee Arts Commission, is pleased to announce the Twelfth Annual Clarksville Writers Conference, being held June 2nd and 3rd, 2016, on the campus of Austin Peay State University.
We are very honored to have as this year's keynote speaker Jim Squires, former Tennessean reporter, former Chicago Tribune editor and author of much-buzzed-about political Roman a clef West End, published under the pen name Crockett White.

Clarksville, TN – The Customs House Museum and Cultural Center is showcasing items from its collection with the exhibit A Time of Mourning, now on display.
The exhibit highlights how rigorous mourning etiquette affected women's attire; the grieving process is explored through clothing, photographs, and a variety of other objects.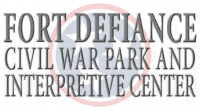 Clarksville, TN – On Saturday, March 19th, 2016, Clarksville author Michael Shoulders launched his new book "Crossing the Dead Line" at the Fort Defiance Interpretive Center.
He was there from 1:00pm until 3:00pm reading from his book, signing copies and answering questions from those in attendance. One couple came all the way from Knoxville Tennessee to attend the event.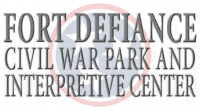 Clarksville, TN – On Saturday, March 19th, the Fort Defiance Interpretive Center hosted reenactment by the 5th Tennessee Company "E" reenactment and book signing event. Uniformed Reenactors demonstrated the life of a Civil War soldier along with musket firings from 10:00am until 4:00pm.
Author Michael Shoulders held the launching of his new book "Crossing the Dead Line" at the Center from 1:00pm to 3:00pm. He signed copies and read from his new book.