Clarksville, TN – Visit Clarksville and Riverside Bicycle Racing announce Clarksville's first High Roller Criterium, or crit, will take place on Saturday, May 19th, 2018 in historic downtown Clarksville.
A criterium, or crit, is a bike race consisting of several laps around a closed circuit, the length of each lap or circuit ranging from about 500 to 1000 meters. In Clarksville's case, the course is a flat four-corner course, .8 miles in length, with tight turns around Franklin Street, Public Square, Main Street and Fourth Street.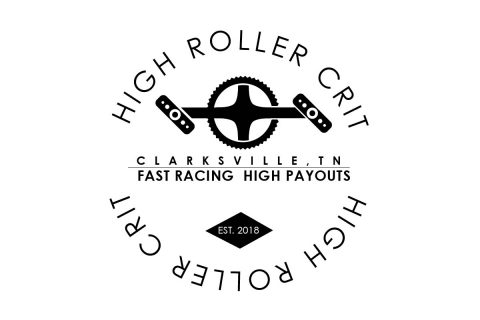 [Read more]
Clarksville, TN – Leaders of the Clarksville Cycling Club met with Clarksville Mayor Kim McMillan recently to discuss ways to promote bicycle-related activities in the Clarksville area.
Alex King, board member and past president, and Lawrence Mize also signaled support for the City's efforts to create an advocacy group to promote a more bicycle- and pedestrian-friendly community.
Michael McWhorter's 45 years tops this year's list
Clarksville, TN – For Michael McWhorter, who's worked for the Clarksville Gas and Water Department for more than four decades, the first day on the job remains among the most memorable.
"I was 18, just out of high school, and this was my first full-time job," McWhorter said. "On the way to work that Monday, my car ran out of gas at the Kraft Street/Riverside Drive intersection., so I ran all the way to Gas & Water, which was on Public Square in those days. I was about five minutes late, but it turned out all right."
City-funded expansion adds meeting rooms, offices
Clarksville, TN – City of Clarksville officials dedicated Wednesday a major expansion of the Ajax Turner Senior Citizens Center, which will provide more space for programs and services for the center's growing number of seniors who drop in for meals, activities, classes and recreation.
"This is a great day. This beautiful facility will help more of Clarksville's senior citizens live healthier, more active and more interesting lives," Clarksville Mayor Kim McMillan said. "This shows we are extending Clarksville's prosperity into all corners of our community, and ensuring quality of life improvements for all of our citizens."

Clarksville, TN – High school students interested in knowing more about attending Austin Peay State University are encouraged to visit campus during Spring 2018 AP Day on Saturday, February 3rd.
During AP Day, prospective students can tour campus, meet with academic departments and student organizations and hear from important offices such as admissions, housing and financial aid.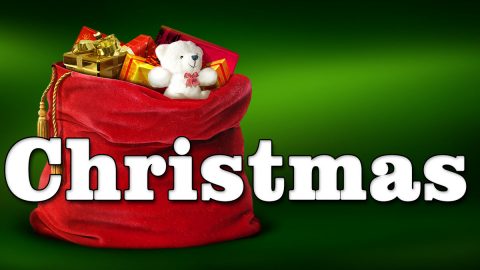 Clarksville, TN – It was a beautiful night Saturday for the 58th Annual Clarksville Christmas Parade in Downtown Clarksville. People lined the streets waiting for the start of the parade. Children were excited in anticipation of seeing the floats and Santa Claus.
Austin Peay head football coach Will Healy was the grand marshal. The theme was "Christmas Around the World".
Deadline to register for 58th annual event is Wednesday, November 29th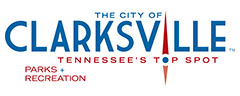 Clarksville, TN – Be a part of a Clarksville tradition by participating in this year's annual Christmas parade, hosted by the City of Clarksville and Montgomery County Government.
This night-time, lighted Christmas parade is scheduled for 5:00pm Saturday, December 2nd in downtown Clarksville.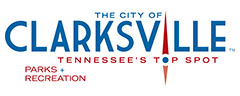 Clarksville, TN – Clarksville's McGregor Park RiverWalk was filled with music, dancing, and fans of Santa & Mrs Claus at Tuesday's official lighting of the city's 2,000,000 light holiday display.
Christmas on the Cumberland kicked off its 19th year with a grand opening ceremony that began at 5:30pm.
Federal grants provide updated restrooms, pavilions
Clarksville, TN – Clarksville's Valleybrook Park, a neighborhood green space on Crossland Avenue near downtown, reopened Monday after a facelift funded with federal grants secured by the City of Clarksville.
Improvements include two new playgrounds, new restrooms, a new pavilion, conversion of the old restrooms to an additional pavilion, and repaving of the parking lot.
Grand opening to feature official lighting of holiday display and special guests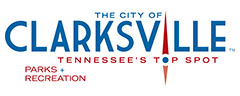 Clarksville, TN – The City of Clarksville's Christmas on the Cumberland is sure to create lasting memories this holiday season as thousands experience the captivating display of more than two million lights.
Join with friends and neighbors to celebrate Christmas on the Cumberland's 19th year with a grand opening ceremony at 5:30pm, Tuesday, November 21st, 2017 at the McGregor Park RiverWalk and Museum.