Clarksville Parks and Recreation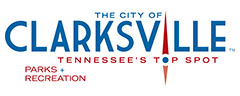 Clarksville, TN – Clarksville Parks and Recreation will present its 11th annual Independence Day Celebration on Tuesday, July 3rd, 2018 at Liberty Park. The event is free and open to the public.
Liberty Park will open at 5:00pm to allow handicap parking and activities and music will begin at 6:30pm. Seating is available throughout the park and the concerts will take place on the Great Lawn of the Wilma Rudolph Event Center.
City of Clarksville
Tennessee Arts Commission event draws arts leaders
Clarksville, TN – Clarksville Mayor Kim McMillan welcomed more than 200 arts administrators, educators and artists from across Tennessee to Clarksville for two days of learning and sharing.
The Tennessee Arts Commission is presenting the 2018 Tennessee Arts & Arts Education Conference, Design Thinking: A Pathway to Innovation in the Arts.
Jammin' In The Alley

Clarksville, TN – Music is a year-round business for Ken Jolly and the members of The Nightmasters, but this past Friday another of Clarksville's favorite concert series' kicked off. This time, in Strawberry Alley, with Jammin' in the Alley bringing hundreds of live music fans out for an evening of great entertainment in the heart of downtown.
"We're excited to have Henry Rives back with us tonight," Jolly said. "He'll be sitting in on saxophone, and we are going to just blues/rock it up as usual. We take other people's stuff, do it our own way, and it just seems to work."
Girl Scouts team with Rossview High School Students on Community Project
Clarksville, TN – The City of Clarksville and Clarksville Transit System recently received a donation of six bus stop benches from a local Girl Scout troop.
Girl Scout Troop 773 decided to use the extra money they earned this year to give back to the community by teaming up with students at Rossview High School to build, stain and donate benches to be used at city bus stops.
Nightmasters kick off free downtown concert series

Clarksville, TN – Jammin' in the Alley, a free concert series on Strawberry Alley in the heart of downtown Clarksville, returns for another year of concerts and family fun.
The first concert will be from 7:00pm-10:00pm Friday, June 1st, 2018 with a performance by Nightmasters, a popular local blues-rock band.
Community joins in to continue research, awareness
Clarksville, TN – Clarksville Mayor Kim McMillan has proclaimed May as Cystic Fibrosis Awareness Month in Clarksville and urges all citizens to learn more about and support those affected by Cystic Fibrosis.
Cystic Fibrosis is a genetic disease that causes debilitating lung infection, progressive lung destruction and premature death. An estimated 30,000 Americans have Cystic Fibrosis and more than 10 million unknowingly carry the defective gene.

Clarksville, TN – Several downtown streets will close and the transit service will be temporarily relocate on Saturday, May 19th, 2018 when Clarksville hosts its first High Roller Criterium (crit).
The Clarksville Transit System will be staging on Cooper Place and Academy Avenue behind Cumberland Bank & Trust (off of Madison Street) during the event.
Clarksville has chance to attract lucrative State Soccer Park
Clarksville, TN – The Clarksville City Council faces a key final vote Thursday on purchase of 409 acres near Interstate 24 Exit 8 for construction of a multi-sport Clarksville Family Athletic Complex.
The Athletic Complex would be built in phases and serve the outdoor recreation needs of Clarksville's growing population and add facilities to attract sports tourism-related economic development.
Runners should register before April 13th for discounted rate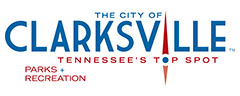 Clarksville, TN – It's time to lace up those running shoes and begin preparing for the 40th Queen City Road Race, a City of Clarksville tradition that promotes health and fitness for people of all ages.
Registrants can choose to participate in either the one-mile event at 8:30am or the 5K beginning at 8:45am on Saturday, May 5th, 2018.
Tennessee Governor Bill Haslam, Clarksville Mayor Kim McMillan welcome Battery Maker
Clarksville, TN – As Tennessee Governor Bill Haslam, Clarksville Mayor Kim McMillan and other state and local officials noted, Wednesday was another great day for the City of Clarksville and Montgomery County.
ATLASBX Co., LTD announced that the company will build its first U.S. manufacturing facility in Clarksville. The global automotive battery manufacturer will invest $75 million and create approximately 200 jobs in Montgomery County.