National firm says Exit 8 site 'Ideal for Sports Complex'
Clarksville, TN – Clarksville Mayor Kim McMillan's plan to add a family Athletic Complex to Clarksville's sports scene got a boost this week from National Sports Services, a company involved in minor league sports teams and sports facility development.
"I want to confirm our company's interest in bringing a baseball franchise to Clarksville," Matt Perry, National Sports Services president, wrote in a recent letter to Mayor McMillan.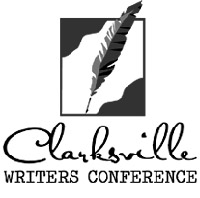 Clarksville, TN – New York Times bestselling author and historic preservationist Robert Hicks will bring his masterful storytelling to Clarksville this summer as the keynote speaker of the 13th Annual Clarksville Writers Conference, June 2nd and 3rd.
Recently named #2 in Nashville Lifestyles magazine's top "100 Reasons to Love Nashville," Hicks is the author of acclaimed novels The Widow of the South and A Separate Country and a noted historic preservationist who was instrumental in the restoration and preservation of the Historic Carnton Plantation, a focal point in the Battle of Franklin.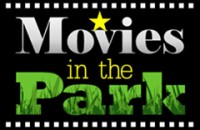 Clarksville, TN – Movies in the Park, the City of Clarksville's free, outdoor movie series, will celebrate its 12th season as it kicks off on Saturday, May 27th at Heritage Park, 1241 Peachers Mill Road, with the showing of "Finding Dory."
Pre-show activities, coordinated by the Clarksville Parks and Recreation Department, will begin at 6:30pm.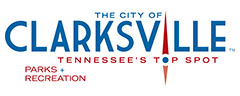 Clarksville, TN – Clarksville Mayor Kim McMillan is excited to invite young people in the Clarksville community to a summer program filled with free food and fun activities designed to help young people fight the summertime blues and boredom.
The fifth season of the Mayor's Summer Night Lights program will kick off June 5th with 5-on-5 basketball tournaments and continue at various locations throughout the summer with DJs, athletic competitions, arts and crafts, local music performances and even a step show featuring fraternities and sororities from Austin Peay State University.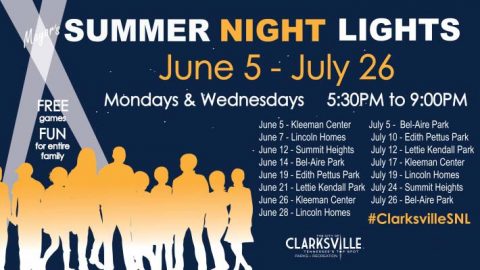 [Read more]
Clarksville power utility commended for reliability, safety

Clarksville, TN – CDE Lightband has earned a Diamond Level Reliable Public Power Provider (RP3)® designation from the American Public Power Association for providing reliable and safe electric service.
CDE Lightband scored 98-100 percent from the national public power experts. David Lynch, Assistant Director of Utility Operations at Marquette Board of Light and Power, Michigan, and chair of the Association's RP3 Review Panel, presented the designations on May 8th during the Association's annual Engineering & Operations Technical Conference in San Antonio, Texas.
"We're honored to be recognized as a Reliable Public Power Provider," said Brian Taylor, General Manager of CDE Lightband. "Our staff works hard to provide reliable service and RP3 recognizes our commitment to serving the community."
The RP3 designation, which lasts for three years, recognizes public power utilities that demonstrate proficiency in four key disciplines: reliability, safety, workforce development and system improvement. Criteria include sound business practices and a utility-wide commitment to safe and reliable delivery of electricity.
"The City of Clarksville is proud of the high-quality service and efficient operations achieved by CDE-Lightband, our electric power utility," Mayor Kim McMillan said. "This Diamond Level designation is a high honor for the leadership and workers of CDE, and for the members of the City's Power Board, the citizen's panel that oversees CDE."
CDE Lightband joins more than 220 public power utilities nationwide that hold the RP3 designation.
"Utilities that have earned an RP3 designation demonstrate public power's emphasis on achieving leading practices and providing a high level of service to communities," said Lynch. "We are proud to welcome all utilities earning this recognition for the first time and to those renewing their designations."
The American Public Power Association has offered the RP3 designation for 12 years. The Association is the voice of not-for-profit, community-owned utilities that power 49 million people in 2,000 towns and cities nationwide. The Association advocates and advises on electricity policy, technology, trends, training, and operations.
About CDE Lightband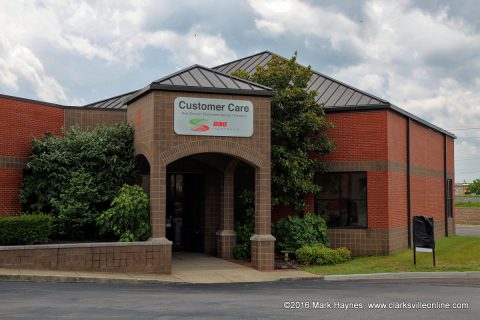 CDE Lightband is a municipally-owned public power and broadband service provider serving 67,000 electric and 19,000 broadband customers with the city limits of Clarksville, TN.
CDE Lightband provides reliable utilities delivered at the speed of light. Our service area, consisting of 100 square miles within the municipal boundaries, includes 892 miles of power lines and 960 miles of fiber optic cable.
Our world-class Fiber Optic Network keeps electric costs low and allows us to deliver exceptional products and constant innovation. The network provides savings of over $1 million annually in operating costs and provides over $5 million annually in income for electrical grid improvements that result in half as many large scale power outages compared to peer cities.
Additionally, access to our network increases home values by 3% or an average of over $5,000, according to the Fiber to the Home Council. Based in large part on access to the superior digital products provided by CDE Lightband, Clarksville has been designated a first 50 "Next Century City."
CDE Lightband offers Electricity, Internet, Digital TV and Telephone services with blazing fast speed and superior performance … with the additional convenience of 24/7 local support and bundling all your utilities into a single bill.
Our staff includes 200 full-time employees, a management team with over 100 years of combined industry expertise and governance provided by a board of five local business leaders.
For more information, visit their website at www.cdelightband.com

Montgomery County, TN – Progressive Directions Incorporated (PDI) is the latest Clarksville-Montgomery County Green Certified organization.
Montgomery County Mayor Jim Durrett, City of Clarksville Chief of Administration Charlie Gentry, Chamber President Melinda Shepard, Bi-County Director David Graham, Nyrstar Plant Manager/CMCGCP Steering Committee Member Steve James and County HR Director/ CMCGCP Steering Committee Member Tim Swaw were congratulated PDI for their efforts at their green ribbon cutting.
Still time to register to run or volunteer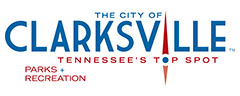 Clarksville, TN – The 39th Annual Queen City Road Race, scheduled for Saturday, May 6th, is quickly approaching and there is still time to register in person or online.
Online registration can be completed at www.cityofclarksville.com/parksrec and is available until noon on Friday, May 5th. Participants registering in person may come by the Clarksville Parks and Recreation Office, 102 Public Square, through Friday, May 6th or register onsite at Austin Peay's Foy Center the morning of Saturday, May 6th.
Actor, soldier, humanitarian honored in hometown
Clarksville, TN – On Wednesday, May 3rd, 2017, a statue of actor Frank "Sgt. Carter" Sutton, who was born and raised in Clarksville, was dedicated on Franklin Street in Downtown Clarksville.
A crowd of more than 150 people — including a large group of third-grade students from Clarksville Academy and a busload of Coldwell Banker Realtors — gathered to watch Clarksville Mayor Kim McMillan, statue project leader Mark Holleman, and sculptor Scott Wise pull the shroud from the bronze image.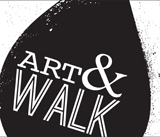 Clarksville, TN – Produced by The Downtown Clarksville Association, First Thursday Art Walk is a free, self-guided tour spanning a 5-block radius that combines visual art, live music, engaging events and more in the heart of Downtown Clarksville.
With 10+ venues, bars and businesses participating each month, the First Thursday Art Walk in Clarksville is the ultimate opportunity to savor and support local creative talent.
Clarksville, TN – Valleybrook Park, a neighborhood green space on Crossland Avenue near downtown, will be getting a $447,000 facelift thanks to a federal grant secured by the City of Clarksville.
Improvements include two new playgrounds, a new restrooms, a new pavilion, conversion of the current restrooms to an additional pavilion, and repaving of the parking lot.