Clarksville, TN – You need only a few minutes with Brinna Lavelle to know why she's a world-class judo athlete representing Team USA and Austin Peay State University this month in Brazil.
Her attitude might be more powerful than her hip throws.
"Buried Child" to be performed by APSU Department of Theatre and Dance

Clarksville, TN – Sam Shepard's Pulitzer Prize winning play, "Buried Child" opens Wednesday, February 8th at Austin Peay State University. In this performance, APSU's Department of Theatre and Dance will explore what it looks like when the American Dream fails.
The curtain rises at 7:30pm for performances on February 8th-11th, with an additional showing February 12th at 2:00pm. All performances take place in the Trahern Theatre, with admission ranging from $10.00 for general public to $5.00 for students, seniors and military.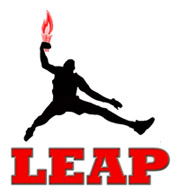 Clarksville, TN – The LEAP Organization invites residents of Clarksville, TN to embark on the 7th Annual Summer Educational Excursion to Chicago from July 5th, 2017 to July 9th, 2017.
There will be an informational meeting Saturday, August 20th, 2016 at 1:00pm at the LEAP Plaza located at 1860 Wilma Rudolph Boulevard.
The purpose is to provide youth with an educational trip in Chicago to exposes them to a myriad of new and exciting experiences.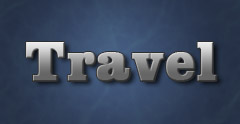 Clarksville, TN – Supervisory Librarian, Robert F. Sink Memorial Library at Fort Campbell, James Moore and Special Collections Librarian, Felix G. Woodward Library, Austin Peay State University, Sean Hogan, are world travelers.
Each year they cruise to a different location and this June their travels took them on a Viking ocean cruise to both Norway and Scotland. Following are James' enticing description of their tour and Sean's exquisite photographs: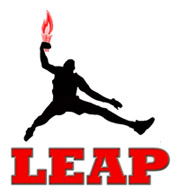 Clarksville, TN – On Friday, July 22nd, LEAP Youth held a Car Wash and Bake Sale fundraiser from 11:00am until 2:00pm. The event was help behind LEAP Plaza located at 1860 Wilma Rudolph Boulevard in Clarksville.
A car wash was $5.00 and the bake sale goodies ranged from $0.50 to $2.00.
"We do a lot of outings with the kids to teach them that nothing is free in the world. So we had them put together a couple of fundraisers to help pay for the trips they will be going on throughout the year," said Malcolm Luster, LEAP Counselor.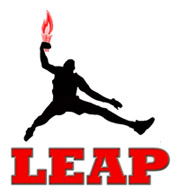 Clarksville, TN – Miami and the Bahamas were the destination for the LEAP Organization's 6th Annual Educational Excursion.
Children from Clarksville along with chaperones and community members embarked on a five-day journey to Miami to educate LEAP youth by exposing them to other cities, cultural differences and historical landmarks.
Participants visited the Holocaust Memorial, Jewish Museum, History of Miami Museum, and the Miccosukee Indian Village where they experienced an airboat ride through the everglades followed by an alligator show.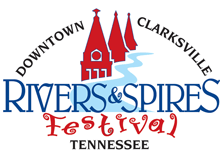 Clarksville, TN – The weather was absolutely perfect Friday, April 15th for the Rivers and Spires Festival. It was warm, but not too warm with a slight wind, clear sky, perfect. Put that with plenty of food, great vendors, activities and some amazing entertainers and you had one heck of a good time going on in Downtown Clarksville.
Rivers and Spires truly has something for everyone, little, small, young and old alike. There were plenty of things to do like the laser tag area, face painting, the sports zone and the family fun zone.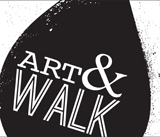 Clarksville, TN – Produced by The Downtown Clarksville Association, First Thursday Art Walk is a free, self-guided tour spanning a 5-block radius that combines visual art, live music, engaging events and more in the heart of Downtown Clarksville.
With 10+ venues, bars and businesses participating each month, the First Thursday Art Walk in Clarksville is the ultimate opportunity to savor and support local creative talent.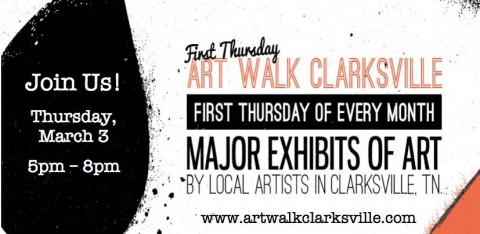 [Read more]

Clarksville, TN – The Customs House Museum and Cultural Center is located in historic downtown Clarksville, Tennessee. Come explore an entire city block featuring large gallery spaces filled with fine art, science and history.
Some of the events in November at the Museum are: A Woman's Touch: Celebrating Tennessee Crafts, James Alexander: Sculptural Thinkings, School Days: From the Collection and For Adults: Picture Book Art: Stories from Around the World.

Clarksville, TN – This March, Austin Peay State University's premiere choral ensemble – the Chamber Singers – will showcase their talents in Tennessee and Illinois during their 2016 tour. The group will visit local high schools during the day, and they will perform free concerts for members of these local communities.