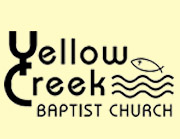 Cumberland City, TN – The weather was just perfect Saturday, April 15th, 2017 for the Yellow Creek Baptist Church annual Community Easter Egg Hunt. 326 kids along with over 600 adults came out for the event.
"It a beautiful day and I am very thankful for everybody coming out," said Brother Phillip Chambers, Senior Pastor. "It was a fun time doing this for everyone."
The egg hunt was divided into three parts, Pre-K, K-2nd grade and 3rd-5th grade. 11,000 eggs were scattered between the three fields.