Clarksville, TN – The Austin Peay State University (APSU) Office of University Advancement hosted more than 200 guests at the APSU farm on Friday, September 21st, 2018 for the 60th Annual Tower Club Dinner.

Clarksville, TN – The Clarksville Area Chamber of Commerce honored an outstanding Clarksville-Montgomery County entrepreneur on April 10th with the inaugural GrowCo Excellence In Entrepreneurship Award.
The award is in place to recognize a Chamber member business that has excelled in entrepreneurship.

Montgomery County, TN – Workforce Essentials was recognized today as a Clarksville-Montgomery County Green Certified business. City of Clarksville Mayor Kim McMillan; Chamber of Commerce President Melinda Shephard, Bi-County Director David Graham, and CMCGCP Steering Committee members Rose Melton, Daryl Pater, and Tim Swaw were present at the green ribbon cutting to congratulate the Workforce Essentials team on their certification.

Clarksville, TN – The Clarksville Area Chamber of Commerce announces its 2017-18 Board of Directors.
Serving as chairman for a one-year term beginning July 1st, is Charlie Koon, Director of Workforce & Economic Development at Workforce Essentials. Koon was named the 2015 Middle Tennessee Workforce Services Employee of the Year by the Tennessee Department of Labor and in 2008 he was named Clarksville's "Citizen of the Year."

Clarksville, TN – The Clarksville Area Chamber of Commerce is pleased to announce several May events, providing opportunities for networking, education and recognition.

Clarksville, TN – The Chamber of Commerce is accepting nominations for three annual awards: The Ted A. Crozier Sr. Community Commitment Award, Boots to Suits: Veteran of the Year and Young Professional of the Year.
Nominations must be received at the Chamber by Friday, April 7th 3027 and winners will be announced at the Chamber's Annual Gala on Tuesday, May 9th.
Middle School Scholars to Walk in the Footsteps of U.S. Leaders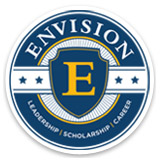 Washington, D.C. – Outstanding middle school students from across the United States took part in an extraordinary leadership development experience, the 2014 Junior National Young Leaders Conference (JrNYLC): Foundations of Leadership I, an Envision program.
The program provides a historical view of leadership and encourages young scholars to develop their own leadership skills and strategies for success in the 21st century.

Clarksville, TN – The Clarksville Area Chamber of Commerce is pleased to announce the 2014-2015 Chamber Board of Directors.
The Chamber elects new leadership each fiscal year, with the fiscal year running from July 1st, 2014 to June 30th, 2015.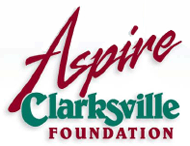 Clarksville, TN – On Monday evening, Dr. Mark Green and Joe Pitts announced that the Aspire Clarksville Foundation had garnered nearly $4 million in pledges, surpassing the current goal, and previous campaigns, by a wide margin.
Aspire Clarksville, an economic development foundation to benefit Clarksville-Montgomery County, Tennessee, officially announced in February that the goal for the entire Aspire V "Focus On The Future" Campaign was $3.8 million.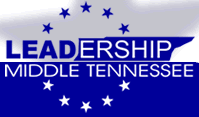 Murfreesboro, TN – Charlie Koon, Chief of Staff for the City of Clarksville, has been elected President of the 2012 Class of Leadership Middle Tennessee.
Koon has been committed to serving the area's residents throughout his career. Before joining the Mayor's office, he held several positions with Cumberland Bank & Trust and was also the owner of Mary's Music. His community service includes the Clarksville Chamber of Commerce, Kiwanis Club, United Way, Riverfest Entertainment Committee and Leadership Clarksville.