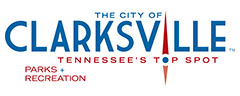 Clarksville, TN – Now's the time to save the date for Clarksville Parks and Recreation Department's BBQ Bash.
The Clarksville BBQ Bash is free to the public and will take place beginning at 11:00am, Saturday, October 20th, 2018 at the Wilma Rudolph Event Center at Liberty Park, 1188 Cumberland Drive.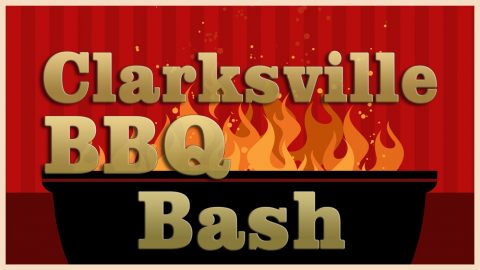 [Read more]

Clarksville, TN – If you're thinking about registering for Clarksville's First Gaming Convention, F2 Con, don't wait, event organizers say.
Visit Clarksville, CDE Lightband and Clarksville Parks and Recreation will host Tennessee's newest gaming and esports convention, F2 Con, Friday and Saturday, April 27th-28th at the Wilma Rudolph Event Center.

Clarksville, TN – Visit Clarksville, CDE Lightband and Clarksville Parks and Recreation will host Clarksville's first gaming and esports convention, F2 Con, Friday and Saturday, April 27th-28th at the Wilma Rudolph Event Center.
The two-day competition is produced by Esports Now and offers tournament play, casual gaming and fun for all ages with retro gaming, vendors and live streaming competition. All gaming will take place on CDE Lightband's gigabit internet.
Michael McWhorter's 45 years tops this year's list
Clarksville, TN – For Michael McWhorter, who's worked for the Clarksville Gas and Water Department for more than four decades, the first day on the job remains among the most memorable.
"I was 18, just out of high school, and this was my first full-time job," McWhorter said. "On the way to work that Monday, my car ran out of gas at the Kraft Street/Riverside Drive intersection., so I ran all the way to Gas & Water, which was on Public Square in those days. I was about five minutes late, but it turned out all right."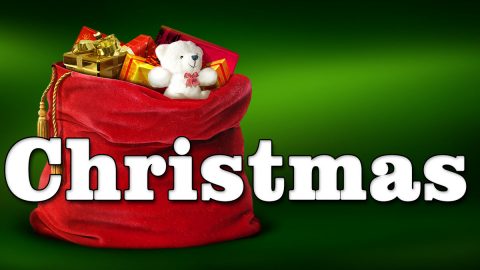 Clarksville, TN – It was a beautiful night Saturday for the 58th Annual Clarksville Christmas Parade in Downtown Clarksville. People lined the streets waiting for the start of the parade. Children were excited in anticipation of seeing the floats and Santa Claus.
Austin Peay head football coach Will Healy was the grand marshal. The theme was "Christmas Around the World".

Montgomery County, TN – Clarksville-Montgomery County Green Certification Program (CMCGCP) held a green ribbon cutting on Tuesday to celebrate Clarksville County Club (CCC) as the newest green organization.
Montgomery County Mayor Jim Durrett, City of Clarksville Chief of Staff Heather Fleming, Chamber of Commerce Director Melinda Shepard, Bi-County Solid Waste Management Director David Graham, Montgomery County Public Information Officer Michelle Newell and CMCGCP Manager Carlye Sommers attended the celebration.

Clarksville, TN – Clarksville Department of Electricity (CDE) hosted its Customer Expo Saturday, September 30th, bringing 1,500 to 2,000 people to the Wilma Rudolph Event Center for food, fun and information.
Privott Stroman, CDE HR Director talked about the purpose of the event. "This is our way to thank our customers, give back, and showcase a lot of the vendors we work with. It's a great way for us to connect with the community."

Clarksville, TN – CDE Lightband will host its annual Customer Expo on Saturday, September 30th, 2017 at the Wilma Rudolph Event Center from 10:00am to 2:00pm.
This family friendly event is open to the public and not only allows CDE Lightband to share its appreciation for all customers, but also creates an opportunity to celebrate "community" with local organizations, businesses and families.
Clarksville power utility commended for reliability, safety

Clarksville, TN – CDE Lightband has earned a Diamond Level Reliable Public Power Provider (RP3)® designation from the American Public Power Association for providing reliable and safe electric service.
CDE Lightband scored 98-100 percent from the national public power experts. David Lynch, Assistant Director of Utility Operations at Marquette Board of Light and Power, Michigan, and chair of the Association's RP3 Review Panel, presented the designations on May 8th during the Association's annual Engineering & Operations Technical Conference in San Antonio, Texas.
"We're honored to be recognized as a Reliable Public Power Provider," said Brian Taylor, General Manager of CDE Lightband. "Our staff works hard to provide reliable service and RP3 recognizes our commitment to serving the community."
The RP3 designation, which lasts for three years, recognizes public power utilities that demonstrate proficiency in four key disciplines: reliability, safety, workforce development and system improvement. Criteria include sound business practices and a utility-wide commitment to safe and reliable delivery of electricity.
"The City of Clarksville is proud of the high-quality service and efficient operations achieved by CDE-Lightband, our electric power utility," Mayor Kim McMillan said. "This Diamond Level designation is a high honor for the leadership and workers of CDE, and for the members of the City's Power Board, the citizen's panel that oversees CDE."
CDE Lightband joins more than 220 public power utilities nationwide that hold the RP3 designation.
"Utilities that have earned an RP3 designation demonstrate public power's emphasis on achieving leading practices and providing a high level of service to communities," said Lynch. "We are proud to welcome all utilities earning this recognition for the first time and to those renewing their designations."
The American Public Power Association has offered the RP3 designation for 12 years. The Association is the voice of not-for-profit, community-owned utilities that power 49 million people in 2,000 towns and cities nationwide. The Association advocates and advises on electricity policy, technology, trends, training, and operations.
About CDE Lightband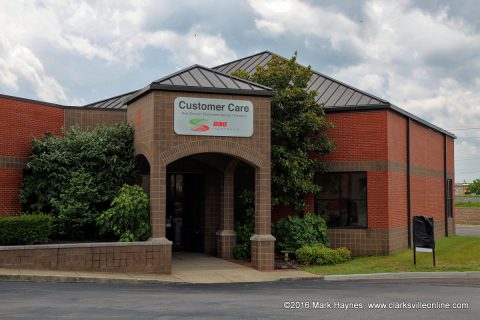 CDE Lightband is a municipally-owned public power and broadband service provider serving 67,000 electric and 19,000 broadband customers with the city limits of Clarksville, TN.
CDE Lightband provides reliable utilities delivered at the speed of light. Our service area, consisting of 100 square miles within the municipal boundaries, includes 892 miles of power lines and 960 miles of fiber optic cable.
Our world-class Fiber Optic Network keeps electric costs low and allows us to deliver exceptional products and constant innovation. The network provides savings of over $1 million annually in operating costs and provides over $5 million annually in income for electrical grid improvements that result in half as many large scale power outages compared to peer cities.
Additionally, access to our network increases home values by 3% or an average of over $5,000, according to the Fiber to the Home Council. Based in large part on access to the superior digital products provided by CDE Lightband, Clarksville has been designated a first 50 "Next Century City."
CDE Lightband offers Electricity, Internet, Digital TV and Telephone services with blazing fast speed and superior performance … with the additional convenience of 24/7 local support and bundling all your utilities into a single bill.
Our staff includes 200 full-time employees, a management team with over 100 years of combined industry expertise and governance provided by a board of five local business leaders.
For more information, visit their website at www.cdelightband.com

Clarksville, TN – CDE Lightband, the municipal power and broadband provider in the city of Clarksville, announced today the release of new, faster Internet speeds for all of their existing customers.
The speeds will increase almost all of the customer speeds for both residential and commercial use by five times the speed they have today.