Clarksville, TN – U.S. Army ROTC cadets selected for the inaugural class of the Army ROTC Hall of Fame. More than 300 former cadets will be inducted into the Hall of Fame during a ceremony at Fort Knox, Kentucky on June 10th that will also celebrate the 100th anniversary of the Army ROTC program.
A 2000 graduate of Northeast High School (NEHS) in Clarksville, Gregory C. Mabry Jr. earned his Bachelor of Science in sociology from APSU in 2004.
Fort Campbell, KY – Cool temperatures, Wind and Rain could not keep family and friends away Wednesday afternoon as 190 soldiers with the 129th Combat Sustainment Support Battalion returned to Campbell Army Airfield after a year long deployment to Afghanistan on October 19th.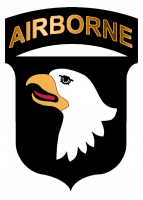 Fort Campbell, KY – On Friday May 6th, President Barack Obama and Vice President Joe Biden flew into the Campbell Army Airfield on Air Force 1 and Air Force 2 to meet with and thank the soldiers of the 160th Special Operations Aviation Regiment "Night Stalkers", and members of Seal Team 6 who were sent into Pakistan to take out Osama Bin Laden, five days ago.
After meeting with the 160th, Obama and Biden made their way over to Hanger 3 to say thanks to 2300 Fort campbell soldiers, who had just returned from Afghanistan, for their service to United States.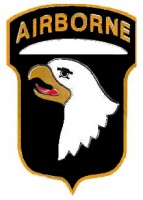 For many people the highlight of the Week of the Eagles has got to be the Super Saturday Air show powered by Tyson Foods. This extravaganza event was expected to draw a crowd of 65,000 people, but most likely far exceeded that.  Comprised of a series of simultaneous events including:
A Community Fair featuring local organizations that offer their services to soldiers and their families.
The Community Health Fair gave a people a quick medical checkup, and with the harsh sun and high temperatures the sound advice to keep hydrated.
[Read more]