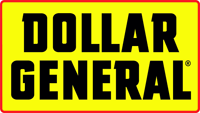 Goodlettsville, TN – Dollar General will celebrate the opening of its new location at 898 Hwy 76 in Clarksville this Saturday, April 19th at 8:00am with free prizes and special deals. Dollar General will offer Clarksville residents a convenient new place to shop for everyday essential at low prices.
Additionally, the first 50 adult shoppers at the store will receive a $10.00 Dollar General gift card and the first 200 shoppers will receive a Dollar General tote bag, among other giveaways. [Read more]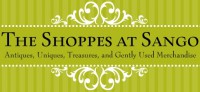 Clarksville, TN – If you haven't discovered the treasures at The Shoppes at Sango, it's time. Located on Highway 41A just before the end of the 45-mile-an-hour speed limit (3470 Highway 41A South), The Shoppes at Sango is an antique mall with something for everyone.
Right now The Shoppes at Sango has 67 booths. There's a waiting list of more than 80 dealers who want to rent space.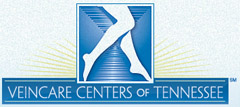 Clarksville, TN – Stephen F. Daugherty, MD, was elected last week by the Board of Directors of the American College of Phlebology as a Fellow of the American College of Phlebology (FACPh).
Dr. Daugherty has practiced vascular surgery in Clarksville, Tennessee for the past 20 years and he devoted his practice in 2008 to the full-time care of venous disorders (Phlebology).
"Good Stuff Cheap" Coming to Clarksville, TN

Harrisburg, PA – Bargain shoppers and NASCAR fans, the countdown is on for the grand opening of the newest Ollie's Bargain Outlet store in Clarksville Tennessee. Bargain shoppers can explore unbeatable deals and 250 lucky fans will have the opportunity to meet NASCAR superstar Jeff Burton.
The growing chain, known for unbeatable closeouts and "Good Stuff Cheap", will officially open the doors at 9:00am Wednesday, March 26th. The newest Ollie's Bargain Outlet is located on Fort Campbell Boulevard near WalMart, in the old Food Lion. [Read more]
Psychics and Crystals and Candles… Oh MY!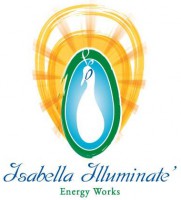 Clarksville, TN – iiEnergy Works Metaphysical will be opening as a physical store in Clarksville on March 29th, 2014. The many requests for an outlet for a metaphysical supplies store and meeting place in the Clarksville area have been heard and resulted in the decision to open this new business.
What does metaphysical mean? The overview definition is that it is the spiritual non-physical perspective of being. Metaphysical healing becomes healing the spirit with remedies that are not physical. We also call it alternative medicine techniques. Whatever you call it, the actions taken seem to offer many people relief from dis-ease and pain. [Read more]

Clarksville, TN – Crye-Leike's Clarksville Saint Bethlehem branch office recently welcomed a very special agent to its team.
Realtor Jimmy Terry has been helping Clarksville residents with their home buying and selling needs for two years, but he's been helping save homes and lives a lot longer.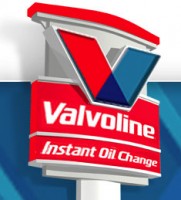 Clarksville, TN – It's been a brutally cold winter in Clarksville, and with the prospects of more winter weather, the need to help those less fortunate becomes critical.
Convenient Car Care Inc., owners and operators of the Valvoline Instant Oil Change franchise, stepped up their game in the month of January by offering to collect winter coats and blankets for Room in the Inn, and raise money for Manna Cafe. Both organizations work with the people in our community who need our help the most, the homeless.
Clarksville, TN – It was a celebration at White Castle on Wilma Rudolph Boulevard yesterday as City and County officials along with representatives from the Clarksville-Area Chamber of Commerce joined with company representatives to celebrate the completion of the five-month long rebuilding and expansion of their only local restaurant.
The new White Castle, located at 3060 Wilma Rudolph Boulevard, will open to the general public on Sunday, January 26th, at 9:00am, and replaces an older building originally built in 1999.
Providing twice as many Additional Jobs
New Castle features Modern Look and offers other customer amenities
Clarksville, TN – Local City and County leaders will join White Castle Team members this Friday, January 24th, at noon for a ribbon-cutting ceremony marking the opening of a brand-new White Castle restaurant.
The new White Castle, located at 3060 Wilma Rudolph Boulevard, will open to the general public on Sunday, January 26th, at 9:00am, and replaces a White Castle originally built in 1999.

Clarksville, TN – People who choose to seek treatment for hearing loss will be happy to know that they have also reduced their risk of serious cognitive disease. According to recent research by the Johns Hopkins University School of Medicine, depending upon the severity, people with hearing loss may face a 36% increase in the risk of dementia and other cognitive diseases.