Hendersonville, TN – F&M Bank has announced plans to construct a new 10,000 sq. ft. facility at 221 Indian Lake Boulevard in Hendersonville Tennessee.
In September 2008, F&M Mortgage Services opened at 100 Bluegrass Commons Boulevard, which was quickly followed in the spring of 2009 with the addition of banking services at the same location.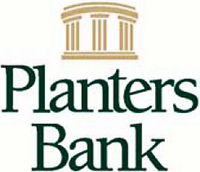 Clarksville, TN – Planters Bank welcomes Wes Sumner to its commercial banking division as assistant vice president.
A native Clarksvillian, Sumner received a B.B.A. in finance from the University of Memphis and an M.B.A. from Mississippi State University. For the past nine years, he worked for Regions Bank in Knoxville, Nashville and Clarksville, where he was a branch manager.
Leading Fast Casual Pizza Chain Opens New Clarksville Location

Clarksville, TN – Starting Friday, June 12th, Clarksville residents can enjoy fresh, fast, personal pizza at Nashville's newest Pie Five, located at 108 Morris Road in the Gateway Commons shopping center.
Pizza-loving Tennesseans will have the chance to build their own pizza or try one of Pie Five's delicious signature pies—all made to order and baked in less than five minutes.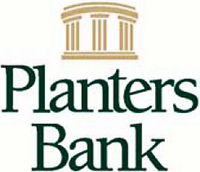 Hopkinsville, KY – The Planters Bank Board of Directors announced several title changes and promotions following its regular May meeting last week.
Judy Joiner, who joined Planters Bank in 1996, was named Senior Vice President/Chief Operations Officer. Greg Jackson, who joined Planters in 1996, was named Senior Vice President/Chief Retail Officer.
Scott Hancock, who joined Planters in 2002, was named Senior Vice President/Chief Trust Officer. Suzanne Langford, who joined Planters in 2003, was named Middle Tennessee Market Executive.

Montgomery County, TN – Plato's Closet recently celebrated becoming a Clarksville-Montgomery County Green Certified organization.
City of Clarksville Mayor Kim McMillan, Chamber of Commerce President Melinda Shepherd and Montgomery County Public Affairs Officer Elizabeth Black were on hand to congratulate local Plato's Closet owner, Brandy Vaughn and her team.

Clarksville, TN – Crye-Leike is pleased to welcome affiliate broker Heather Flowers to its Clarksville-St. Bethlehem office. Practicing real estate for the past six years, Flowers transfers to Crye-Leike from Keller Williams.

Clarksville, TN – F&M Bank has named Mary Beth Russell Assistant Vice President, Manager and Lender of its St. Bethlehem banking office at 2601 Wilma Rudolph Boulevard in Clarksville.
"Mary Beth has eight years of banking and investment services experience with F&M and has been a real contributor to the bank's growth in the St. Bethlehem market. Her leadership skills will be a real asset as she directs the operation of this office," stated Sammy Stuard, F&M Bank President and CEO.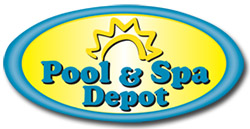 Clarksville, TN – Pool and Spa Depot, a nationally recognized swimming pool and spa business has expanded its operations to Clarksville. Pool and Spa Depot's state of the art facility is now open at 160 Terminal Lane.
The new location showcases some of Tennessee's best selections for in ground and above ground pools, hot tubs, tanning beds, saunas, patio furniture and hardscape options.

Clarksville, TN – Cowboy Dan's Trading Post and Pawn boasts a distinct western flare and inventory that sets it apart from your typical Tennessee pawn store.
"Our goal is to be different from others and to catch people's attention when they come into our store," co-owner Marsha Burkhart said.
[Read more]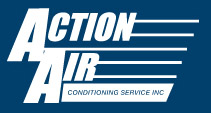 Clarksville, TN – Congratulations to Mrs. Peggy Coon, winner of a new Rheem Air Conditioning Unit in Action Air's "How Redneck Is Your Unit?" contest.
Action Air's recent contest asked contestants to submit photos of their outdated units along with a story of why they should receive a new HVAC unit. Their photos and stories were posted on their website and the public was asked to vote for their favorite.