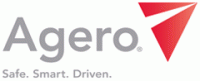 Clarksville, TN – For the third consecutive year, associates at Agero's Clarksville call center facility have participated in the Holiday Mail for Heroes campaign through the American Red Cross.
The program facilitates the writing and sending of handwritten holiday cards to deployed service members during the holiday season.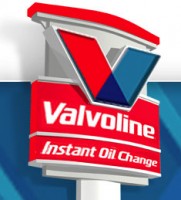 Clarksville, TN - Convenient Car Care Inc., the Clarksville Valvoline franchisee, recently received the inaugural "Samaritan Spirit Award" from Valvoline at their annual workshop held in Marco Island. The award was inspired by the Clarksville company, after Valvoline realized just how much community involvement was part of the franchisee's success.
Marshall Wheaton, Franchise Business Consultant with Valvoline, spearheaded the award after recognizing the community work that was being done by Convenient Car Care Inc. in Clarksville. In presenting the award at the annual corporate workshop, he shared why the Clarksville based corporation was the hands down choice to receive the very first Samaritan Spirit Award.
Center will hold a "Customer Appreciation Day" with free food, drinks and raffle
Clarksville, TN – Advance America, the country's leading provider of consumer financial services, will open a new center to serve Clarksville residents on December 11th. The company will hold a "Customer Appreciation Day" to celebrate the grand opening.
The new center will offer a suite of reliable, convenient and transparent financial products and services, including cash advances, title loans, Visa® prepaid cards, MoneyGram® services, and tax services. All of these products are designed to meet consumers' varying credit needs. [Read more]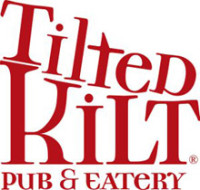 Clarksville, TN – Tilted Kilt Pub and Eatery, with support from the Nashville and Clarksville Chive Chapters, recently held a fundraiser resulting in a $3,000 donation to the Susan G. Komen Foundation.
The "Nashville Chive Unofficial Meetup, Part Duex", presented by Budweiser of Clarksville, was held at Tilted Kilt on September 27th and included a silent auction, limited edition tshirt sales, drink and menu specials and more with proceeds going to Susan G. Komen.

Clarksville, TN - To hear the words "you've got Cancer" is the most devastating news a person can hear. For those who have lived and died with the disease, the journey to recovery, or the walk with death, can be a devastating experience to family and friends.
It's because of that experience that Doug and Vickie Wall, and their daughter, Candace Ursery, used their company resources to help make lives a little easier for those who will hear those words, "You've got Cancer."
Leading Southwest Fast-Casual Brand Hosts Pay What You Want Day and Chance to Win Free Burritos for a Year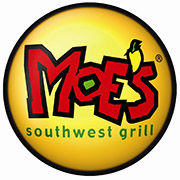 Clarksville, TN – "Welcome to Moe's!" will soon be heard on the streets of Clarksville when Moe's Southwest Grill® opens at 108 Morris Road, next to Governor's Square Mall, on Thursday, November 13th at 11:00am.
To celebrate the grand opening, the Clarksville Moe's invites guests to 'Pay What You Want' for their meal on November 13th, with 100 percent of the proceeds benefiting the Wounded Warriors Project of Nashville, an organization dedicated to honoring and empowering wounded warriors. With the hopes of raising $10,000 for the organization, there is a suggested donation of $5.00.

Montgomery County, TN – The latest business to earn Clarksville-Montgomery County Green Certified and host a Green Ribbon Cutting is the Tree of Life Center.
Montgomery County Mayor Jim Durrett, City of Clarksville Chief of Staff Bill Harpel, standing in for Clarksville Mayor McMillan, and Chamber of Commerce Director Melinda Shepard were there to congratulate the owner and employees for their work.
70 Part Time and Full Time Team Member Positions Available

Winston-Salem, NC – In advance of its planned early December opening, Krispy Kreme® is seeking 70 new team members to help share the joy of Krispy Kreme with Clarksville, Tennessee and surrounding area doughnut fans. Online applications are now being accepted at www.sweetplacetowork.com
The new Krispy Kreme Doughnut Factory will be located on Lowes Drive in Clarksville, TN. Opening date is subject to change.

Clarksville, TN – When Doug Wall, owner of Convenient Car Care Inc. of Clarksville, decided to have his company dedicate the month of October to raising awareness and money for the Sarah Cannon Cancer Research Institute, little did he know what an impact it would have.
It's personal!
"My family has been affected by this disease, and it's a terrible thing. I would do anything to help find a cure," Wall told Clarksville Online. "My mother and grand-mother both suffered with it. I know what a terrible disease it is, first-hand" said Wall.
Hankook Tire broke ground for the new Tennessee Plant as the first U.S.-based production facility, expected to be completed by 2016.

Clarksville, TN – Hankook Tire, the leading and one of the fastest growing tire companies in the world, held a groundbreaking ceremony today for its new United States plant based in Clarksville, Tennessee.
The Tennessee Plant is Hankook Tire's eighth global production base and the first U.S.-based facility. Tennessee Governor, Bill Haslam and various local and state officials as well as media representatives.