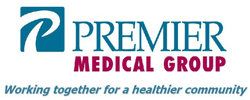 Clarksville, TN – Premier Medical Group is pleased to announce the addition of Dr. Erin Chambers to their family practice department.
Dr. Chambers studied at Austin Peay State University and earned her medical degree from the University of Tennessee College of Medicine in Memphis, Tennessee. She completed her family medicine residency at University of Tennessee/Jackson-Madison County General Hospital.
Veteran Nashville Banking Executive Returns as EVP and COO

Clarksville, TN – First Advantage Bank announced that Christy Caudill has joined its leadership team as Executive Vice President and Chief Operations Officer. Caudill will oversee the bank's operations, including deposit operations, loan administration, retail, information technology systems and facilities.
Caudill worked at First Federal Savings Bank (now First Advantage Bank) from 2005 to 2010 in the IT and operations areas.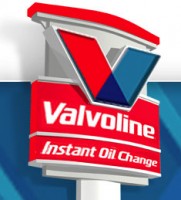 Clarksville, TN - Convenient Car Care Inc., the Clarksville based Valvoline franchisee, recently held it's annual Christmas and Employee Recognition dinner at the Hilton Garden Inn.
The event was an opportunity to celebrate the Christmas season and recognize team members, who have performed above and beyond the standards established by the company.
Doug Wall, owner of Convenient Car Care Inc., welcomed everyone to the event by expressing his appreciation and praise for all employees within the company.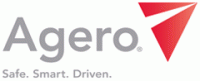 Clarksville, TN – For the third consecutive year, associates at Agero's Clarksville call center facility have participated in the Holiday Mail for Heroes campaign through the American Red Cross.
The program facilitates the writing and sending of handwritten holiday cards to deployed service members during the holiday season.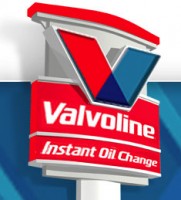 Clarksville, TN - Convenient Car Care Inc., the Clarksville Valvoline franchisee, recently received the inaugural "Samaritan Spirit Award" from Valvoline at their annual workshop held in Marco Island. The award was inspired by the Clarksville company, after Valvoline realized just how much community involvement was part of the franchisee's success.
Marshall Wheaton, Franchise Business Consultant with Valvoline, spearheaded the award after recognizing the community work that was being done by Convenient Car Care Inc. in Clarksville. In presenting the award at the annual corporate workshop, he shared why the Clarksville based corporation was the hands down choice to receive the very first Samaritan Spirit Award.
Center will hold a "Customer Appreciation Day" with free food, drinks and raffle
Clarksville, TN – Advance America, the country's leading provider of consumer financial services, will open a new center to serve Clarksville residents on December 11th. The company will hold a "Customer Appreciation Day" to celebrate the grand opening.
The new center will offer a suite of reliable, convenient and transparent financial products and services, including cash advances, title loans, Visa® prepaid cards, MoneyGram® services, and tax services. All of these products are designed to meet consumers' varying credit needs. [Read more]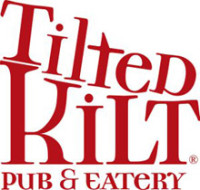 Clarksville, TN – Tilted Kilt Pub and Eatery, with support from the Nashville and Clarksville Chive Chapters, recently held a fundraiser resulting in a $3,000 donation to the Susan G. Komen Foundation.
The "Nashville Chive Unofficial Meetup, Part Duex", presented by Budweiser of Clarksville, was held at Tilted Kilt on September 27th and included a silent auction, limited edition tshirt sales, drink and menu specials and more with proceeds going to Susan G. Komen.

Clarksville, TN - To hear the words "you've got Cancer" is the most devastating news a person can hear. For those who have lived and died with the disease, the journey to recovery, or the walk with death, can be a devastating experience to family and friends.
It's because of that experience that Doug and Vickie Wall, and their daughter, Candace Ursery, used their company resources to help make lives a little easier for those who will hear those words, "You've got Cancer."
Leading Southwest Fast-Casual Brand Hosts Pay What You Want Day and Chance to Win Free Burritos for a Year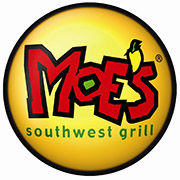 Clarksville, TN – "Welcome to Moe's!" will soon be heard on the streets of Clarksville when Moe's Southwest Grill® opens at 108 Morris Road, next to Governor's Square Mall, on Thursday, November 13th at 11:00am.
To celebrate the grand opening, the Clarksville Moe's invites guests to 'Pay What You Want' for their meal on November 13th, with 100 percent of the proceeds benefiting the Wounded Warriors Project of Nashville, an organization dedicated to honoring and empowering wounded warriors. With the hopes of raising $10,000 for the organization, there is a suggested donation of $5.00.

Montgomery County, TN – The latest business to earn Clarksville-Montgomery County Green Certified and host a Green Ribbon Cutting is the Tree of Life Center.
Montgomery County Mayor Jim Durrett, City of Clarksville Chief of Staff Bill Harpel, standing in for Clarksville Mayor McMillan, and Chamber of Commerce Director Melinda Shepard were there to congratulate the owner and employees for their work.