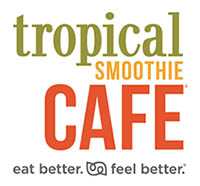 Clarksville, TN – Paul and Armi Rhodes of Live Better Clarksville are proud to announce the Grand Opening of Tropical Smoothie Cafe at 1825 Madison Street, this Friday, June 28th, 2019 from 7:00am to 9:00pm.
The first 200 people in line will draw numbers to receive various 'mystery prizes'. 50 winners will win free smoothies for a year, and one lucky grand prize winner will receive a custom-made "Troptastic" Corn Hole game set.
Tropical Smoothie Cafe will be offering $2.99 smoothies all day Friday, (June 28th) and $1.99 smoothies with food purchase on Saturday, (June 29th).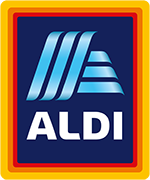 Clarksville, TN – After 16 years serving the community, ALDI will open a new Clarksville location, offering a smarter, faster and easier grocery shopping experience. The new store will be located at 1570 Fort Campbell Boulevard, and will replace the current store located at 1626 Fort Campbell Boulevard, which will close its doors on Sunday, March 10th.
To celebrate the new store opening, ALDI will host a ribbon-cutting ceremony on Thursday, March 14th at 8:45am, followed by its popular Golden Ticket giveaway offering gift cards to the first 100 customers. Shoppers can also sample ALDI-exclusive brand foods and enter a sweepstakes for a chance to win a year's supply of ALDI produce.
Clarksville Center For Audiology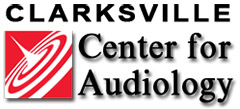 Clarksville, TN – Dr. Emiko LeJeune, Dr. Aubrey Carr, and Dr. Katelyn Crockett of the Clarksville Center For Audiology, are using American Heart Month as an opportunity to get the word out that there is a connection between your heart health and your hearing health.
"The different systems in the body are connected in surprising ways," says LeJeune, an audiologist in the Clarksville area for more than 30 years.
First Tennessee Bank

Nashville, TN – First Tennessee Bank announces that it has promoted Derek Dobbs, Brittney Doyle and Chastity Hyde to manager of the bank's three financial centers in Clarksville.
All three will report to Charlene Williams, senior vice president and regional sales manager.
Florim USA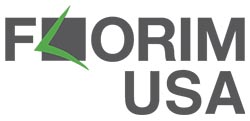 Clarksville, TN – Florim USA was recently honored as one of a select number of businesses to receive the 2017 Tennessee Valley Authority Carbon Reduction Award.
In its first year, the award recognizes businesses that recorded the lowest carbon emission rates in 2017 as well as companies with the largest year-over-year carbon emission improvement for 2016-2017.
Strawberry Alley Ale Works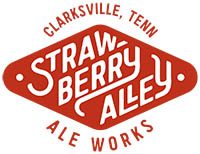 Clarksville, TN – The excitement last spring over Strawberry Alley Ale Works opening in Downtown Clarksville is now being extended to the anticipated opening of the Upstairs at Strawberry Alley. This new venue promises to be a favorite "hang out" of the Clarksville community.
Opening December 12th, 2018, the new space will include a taproom with a full bar and games like wall scrabble, Jenga, corn hole, and shuffleboard. Fresh, made-from-scratch, authentic food will be served, including pizza, wings, and generous helpings of nachos and can be enjoyed with an ice-cold beer, wine or cocktail.
Altra Federal Credit Union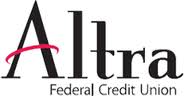 Clarksville, TN – Altra Federal Credit Union will hold its inaugural Altra Gives Back Day on Monday, October 8th, 2018. All Altra offices and member contact center will be closed as employees participate in a variety of community volunteer activities.
"Altra strives to make an impact in each of the communities we serve and one way that we achieve that is employee volunteerism," said Altra President and Chief Executive Officer, Jack Peplinski. "This year we wanted to make a large impact and a day of service does just that."
Clarksville Montgomery County Green Certification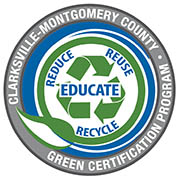 Montgomery County, TN – The Clarksville Montgomery County Green Certification Program (CMCGCP) held the second green ribbon cutting of the week on September 25th, 2018 to celebrate Heritage Bank's completion of the Certification Program.
The ceremony was attended by Clarksville Mayor Kim McMillan, Melinda Shepard of the Clarksville Chamber of Commerce, David Graham Director of Bi-County Solid Waste, CMCGCP Steering Committee member Rose Melton (Altra Federal Credit Union), CMCGCP Steering Committee member Doug Jones (Montgomery County), and CMCGCP Manager Carlye Sommers.
Tennessee Department of Environment and Conservation (TDEC)

Clarksville, TN – Trane®, a leading provider of indoor comfort solutions and services and a brand of Ingersoll Rand®, is the latest inductee into the Tennessee Department of Environment and Conservation's (TDEC) Green Star Partnership for exemplary environmental actions in manufacturing at the company's Clarksville facility.
The facility in Clarksville was built in 1958 and has expanded over the years to include 1.2 million sq. ft. of production and warehouse space. The plant is located on approximately 110 acres in the heart of Clarksville.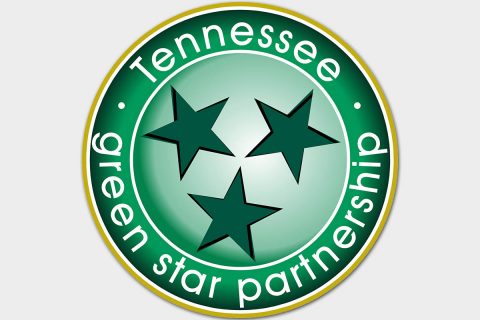 Old Glory Distilling Company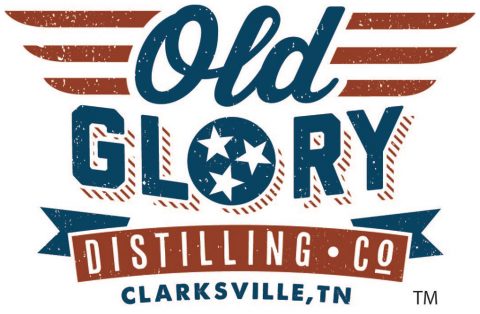 Clarksville, TN – When Old Glory Distilling Company opened its doors in Clarksville in November 2016, the community didn't realize a beautiful venue and tons of new events were part of the deal.
The 23,000 square foot facility includes a 7,000 sq. ft. multi-level event space that is privately booked most weekends for weddings and receptions, along with Distillery seasonal events like Dueling Pianos and a Craftsmen's Fair. But, it's also played host to community events like the Go Commando Half Marathon, the Customs House Museum's Flying High, and the inaugural Bacon & Bourbon Festival planned for August 24th, 2018.