Plans to Expand Roadside Assistance Personnel by 25 Percent in 2014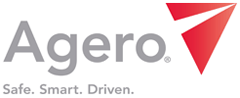 Clarksville, TN – Agero, Inc., a leading provider of vehicle and driver safety, security and information services, plans to increase its employee base by 25 percent in 2014 at its regional site in Clarksville, Tennessee.
This is part of a company wide expansion across its four regional locations in Clarksville, Sebring, FL, Tucson, AZ, and Sault Ste. Marie, Ontario. These centers provide critical roadside assistance to over 75 million drivers throughout the United States.

Clarksville, TN – When Rich Whitaker opened his Fresh Coat Painters franchise, he knew he wanted to prioritize giving back to the community. So when the Clarksville Home Builders Association asked him to paint a house for a fellow veteran, there was no question that the answer would be yes.
Whitaker and the team at Fresh Coat Painters of Clarksville recently painted an entire home for Staff Sergeant Adam J. Montavon and his wife, Sasha, free of charge.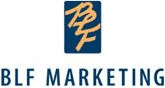 Clarksville, TN – BLF Marketing has made two personnel promotions and one new hire within its client services team.
Adam Groves has been promoted to senior account manager. Groves joined the firm in 2005, and has continuously expanded his expertise and client leadership in technical disciplines such as market analysis, customer segmenting, Internet marketing and website development.

Washington, D.C. – F&M Bank is ranked in a Top 50 List that "highlights the community bank social media trailblazers among the financial industry." On Monday, the Independent Community Bankers of America® (ICBA) released its second annual Top 50 Community Bank Leaders in Social Media.
The listing is based on fans/followers, engagement, content and frequency of posts. According to an ICBA announcement, "These top community banks provide fresh content, thought leadership, advice and consistent touch points to their brands. Community banks are naturally influential within their communities, which translates easily into social media."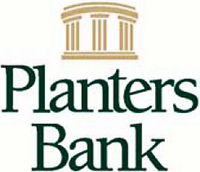 Hopkinsville, KY – Planters Bank announces the promotions of Amanda Vinson to Vice President/Commercial Lending and Jessica Shaw to Commercial Banking Officer.
Vinson joined Planters Bank in January 2005 as a customer service representative and was later promoted to credit analyst, senior credit analyst, and assistant vice president. Vinson graduated from Houston County High School and received a B.B.A with a concentration in Finance from Austin Peay State University in 2002. She is married to Dane.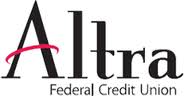 Clarksville, TN – Altra Federal Credit Union raised over $5,000 nationally with its one day Swipe Away Hunger Campaign. "Hunger continues to be a real problem in the communities we serve, stated Cheryl Dutton, Vice President of Marketing for Altra Federal Credit Union. "Besides the financial contribution achieved by the campaign, Swipe Away Hunger also generated awareness of the increasing need our communities face in feeding the hungry."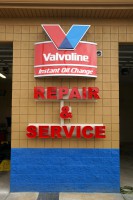 Clarksville, TN - Clarksville based Convenient Car Care Inc. has announced the opening of the Valvoline Complete Car Care Center, at 2516 Wilma Rudolph Boulevard. In an effort to provide a more convenient location for all of their automotive products and services, Candace Ursery, President of Convenient Car Care Inc. said the opening of their new facility would better serve their customers, and provide more products and services at one location.
"We have partnered with Valvoline to launch this new automotive service center, and expect that our customers will enjoy being able to get all of the automotive service needs met at one location. We think that being a one-stop shop for anything from an oil change to transmission repair will be something that the consumer will appreciate and depend on" said Ursery.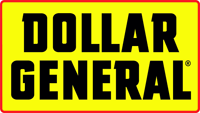 Goodlettsville, TN – Dollar General will celebrate the opening of its new location at 898 Hwy 76 in Clarksville this Saturday, April 19th at 8:00am with free prizes and special deals. Dollar General will offer Clarksville residents a convenient new place to shop for everyday essential at low prices.
Additionally, the first 50 adult shoppers at the store will receive a $10.00 Dollar General gift card and the first 200 shoppers will receive a Dollar General tote bag, among other giveaways. [Read more]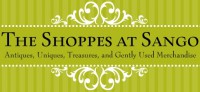 Clarksville, TN – If you haven't discovered the treasures at The Shoppes at Sango, it's time. Located on Highway 41A just before the end of the 45-mile-an-hour speed limit (3470 Highway 41A South), The Shoppes at Sango is an antique mall with something for everyone.
Right now The Shoppes at Sango has 67 booths. There's a waiting list of more than 80 dealers who want to rent space.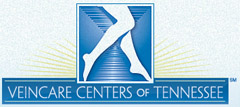 Clarksville, TN – Stephen F. Daugherty, MD, was elected last week by the Board of Directors of the American College of Phlebology as a Fellow of the American College of Phlebology (FACPh).
Dr. Daugherty has practiced vascular surgery in Clarksville, Tennessee for the past 20 years and he devoted his practice in 2008 to the full-time care of venous disorders (Phlebology).