Clarksville, TN – Come and celebrate a romantic Valentine's Day at the Tandoor Indian Bistro with the one you love. Enjoy eastern flavors and exotic spices for a Valentine's Day dinner that won't be forgotten.
There will be live music throughout the evening featuring the lovely Harpist Deanna Loveland along with Master Violinist Tim Lorsch who will be playing the violin and mandolin.
If you wish to avoid the Valentine's Day rush, Deanna Loveland will also be playing at the restaurant on February 13th, and 15th.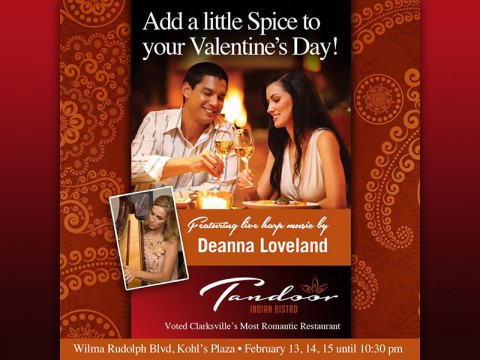 [Read more]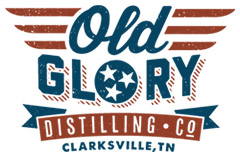 Clarksville, TN – Construction of the Old Glory Distillery has begun on Alfred Thun road and the President of Old Glory Distilling Co., Matt Cunningham shared designs, future products and his motivations to start the project in a presentation at the Hilton Garden Inn, Friday, February 6th.
Several people including Tennessee Senator Mark Green and the Executive Director of the Clarksville Convention & Visitors Bureau (CVB) Theresa Harrington were in attendance and spoke along with Cunningham at the event.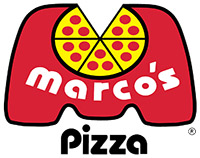 Clarksville, TN – On Monday, February 2nd, 2015, owners Matthew Buehrle and Ben Diquattro will be opening Clarksville's first Marco's Pizza at 1761 Tiny Town Road. Marco's is the only national pizza chain founded by a native Italian and takes pride in making fresh ah!thentic italian handmade pizza.
"I saw a need in the Clarksville market for better pizza," stated Buehrle. "We chose the Exit 1 area because of the growth in this part of town. Also, other pizza places have to drive from Exit 4 and we are here to service them direct."

Clarksville, TN – Deb Wilson, a broker with 12 years of experience joins Crye-Leike, REALTORS at its Clarksville-St. Bethlehem office. Wilson comes from Platinum Realty and Auction where she was a principle broker.
Wilson has built a career building a business based on exceptional client service and continuous education.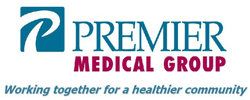 Clarksville, TN – Premier Medical Group is pleased to announce the addition of Dr. Erin Chambers to their family practice department.
Dr. Chambers studied at Austin Peay State University and earned her medical degree from the University of Tennessee College of Medicine in Memphis, Tennessee. She completed her family medicine residency at University of Tennessee/Jackson-Madison County General Hospital.
Veteran Nashville Banking Executive Returns as EVP and COO

Clarksville, TN – First Advantage Bank announced that Christy Caudill has joined its leadership team as Executive Vice President and Chief Operations Officer. Caudill will oversee the bank's operations, including deposit operations, loan administration, retail, information technology systems and facilities.
Caudill worked at First Federal Savings Bank (now First Advantage Bank) from 2005 to 2010 in the IT and operations areas.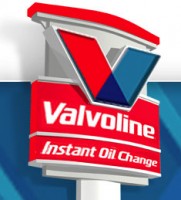 Clarksville, TN - Convenient Car Care Inc., the Clarksville based Valvoline franchisee, recently held it's annual Christmas and Employee Recognition dinner at the Hilton Garden Inn.
The event was an opportunity to celebrate the Christmas season and recognize team members, who have performed above and beyond the standards established by the company.
Doug Wall, owner of Convenient Car Care Inc., welcomed everyone to the event by expressing his appreciation and praise for all employees within the company.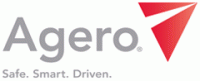 Clarksville, TN – For the third consecutive year, associates at Agero's Clarksville call center facility have participated in the Holiday Mail for Heroes campaign through the American Red Cross.
The program facilitates the writing and sending of handwritten holiday cards to deployed service members during the holiday season.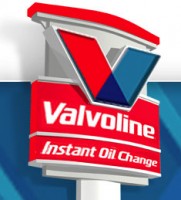 Clarksville, TN - Convenient Car Care Inc., the Clarksville Valvoline franchisee, recently received the inaugural "Samaritan Spirit Award" from Valvoline at their annual workshop held in Marco Island. The award was inspired by the Clarksville company, after Valvoline realized just how much community involvement was part of the franchisee's success.
Marshall Wheaton, Franchise Business Consultant with Valvoline, spearheaded the award after recognizing the community work that was being done by Convenient Car Care Inc. in Clarksville. In presenting the award at the annual corporate workshop, he shared why the Clarksville based corporation was the hands down choice to receive the very first Samaritan Spirit Award.
Center will hold a "Customer Appreciation Day" with free food, drinks and raffle
Clarksville, TN – Advance America, the country's leading provider of consumer financial services, will open a new center to serve Clarksville residents on December 11th. The company will hold a "Customer Appreciation Day" to celebrate the grand opening.
The new center will offer a suite of reliable, convenient and transparent financial products and services, including cash advances, title loans, Visa® prepaid cards, MoneyGram® services, and tax services. All of these products are designed to meet consumers' varying credit needs. [Read more]